SCUSD Scholarships are available NOW!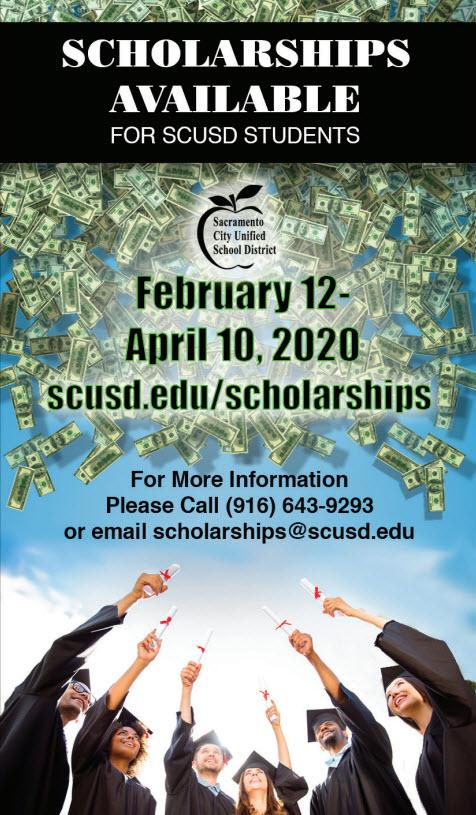 If you are seeking financial assistance for college next year, we want to remind you that there are multiple scholarships for your student. Applying for scholarships is one of the most important steps students and families can take in paying for college.
The district has updated its scholarship webpage with the most updated information to help Sacramento City Unified School District students and their families connect with the different resources that can help them pay for college. Please help us spread the word! You can view the flyer in English, Spanish, Chinese, Russian, Hmong and Vietnamese.
The site includes links to online applications, eligibility requirements, and deadlines. Here are some of the general eligibility criteria you need to qualify for our scholarships:
Must be a Sac City Unified Senior
Enrollment in a two or four-year college or university
Academic GPA (GPA requirements vary depending on scholarship)
Community involvement and volunteer service
Financial need
Unofficial transcripts
Student essay
Two letters of recommendation
Student profile
Don't miss this opportunity!!! You could receive up to $20,000 award from the George H. Clark Memorial Scholarship. There are many other options. Please visit our scholarship page at scusd.edu/scholarships to learn more!