SCUSD Proposes New Strategic Priority Investments
Dear Sac City Unified Families,
At the May 4th Board of Education Meeting, SCUSD staff presented a series of budget proposals focused on improving the school experience and academic achievement of every student in Sac City Unified. These ideas are reflective of community input as well as the social emotional learning needs of our students. In addition, these proposals are aligned with our five strategic priority areas to produce better student outcomes, particularly for our most marginalized students.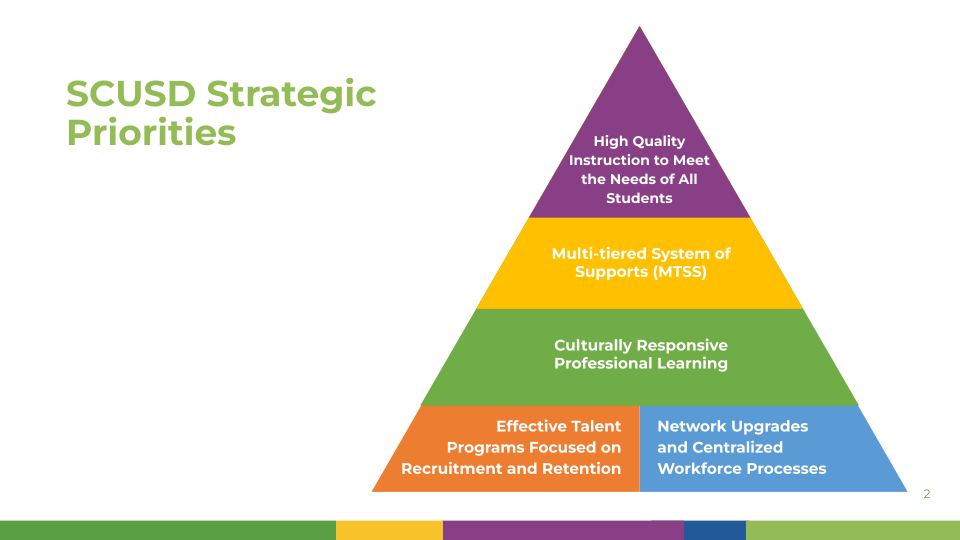 Some of the potential student centered investments presented to the Board include:
New professional learning for staff in the areas of anti-racist and anti-bias training, data-based decision making, high quality instruction and structured literacy

Adoption of new instructional materials for Math and English Language Arts

Expansion of Dual Language Immersion programs for students through middle and high school

Athletic field improvements and equipment upgrades for student athletes, including batting cages, ball machines, weights, scoreboards, track and field supplies

Expanded substitute teacher staffing for specific academic areas and frequently impacted schools
Our Sac City families will learn more about these and other investment opportunities in the coming weeks as our Board of Education continues the budget development process for the 2023-2024 academic year. We encourage you to participate in this process and have your voice heard in determining the future of student outcomes.