SCUSD Families – We Need Your Feedback on Distance Learning
Distance Learning Survey and Plans for Reopening Schools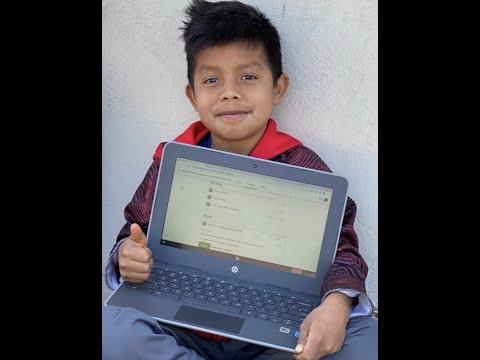 View this information in Spanish, Chinese, Hmong, and Vietnamese.
This year has been difficult for students, staff, and our community. When our schools closed on March 13, we had to adjust quickly to continue meeting our students' academic, social and emotional needs. This included providing students with food, computers, internet, social and emotional support, and developing a distance learning program in only a matter of weeks.
On June 2, we shared with our community that we are developing plans for our reopening in the next academic year. As part of that process, we will seek community feedback and review expert guidance. In that communication, we also shared guidelines for reopening from the Sacramento County Office of Education. This week, the California Department of Education also released its guidelines. We will use your feedback, these guidelines, and information from the California Department of Public Health, as we plan for school in the fall.
Video Message from Superintendent Jorge Aguilar
Today, through the below survey, we hope to gain your feedback on distance learning, and how we might improve our services in our next academic year. We know that we must continue to adjust and remain flexible to meet your students' needs, and your participation in the survey and planning process is invaluable.
Please find the survey here in the following languages:
The survey will close on June 18. Upon closing, we will publish and share the results. We will continually update you on the planning process.
Our process for planning will be developed in a phased approach in the following areas:
Academics – Meeting academic needs in a modified space
Attendance and Engagement – Increasing connectedness and engagement
Culture and Climate – Fostering social and emotional learning and well-being
Nutrition Services – Meeting nutritional needs
Public Health Mitigation Measures and Operations – Health and safety protocols that must be followed to keep students, families, and school staff safe and healthy.
Our team will work through each of the areas in the phased approach. As information changes quickly, we may move back and forth through different phases to address new information or recommendations.
Phase one: Research, Survey and Data Collection – As mentioned above, our district has been working with state and county officials to coordinate and develop guidelines for safe reopening. We have begun to conduct outreach through surveys to seek feedback from students and our community. We have also invited labor partners to begin negotiations for reopening to help inform our plan.
Phase two: Draft Recommendations - Our work groups will use the guidelines and community feedback to create a draft recommendation for reopening. We will share this information with our community to seek feedback and discuss any negotiable effects with our labor partners.
Phase three: Final Recommendation – Sac City Unified will present its final plan to the community and its labor partners.