SCUSD Announces New Mental Health App for Students
Recognizes Mental Health Awareness Month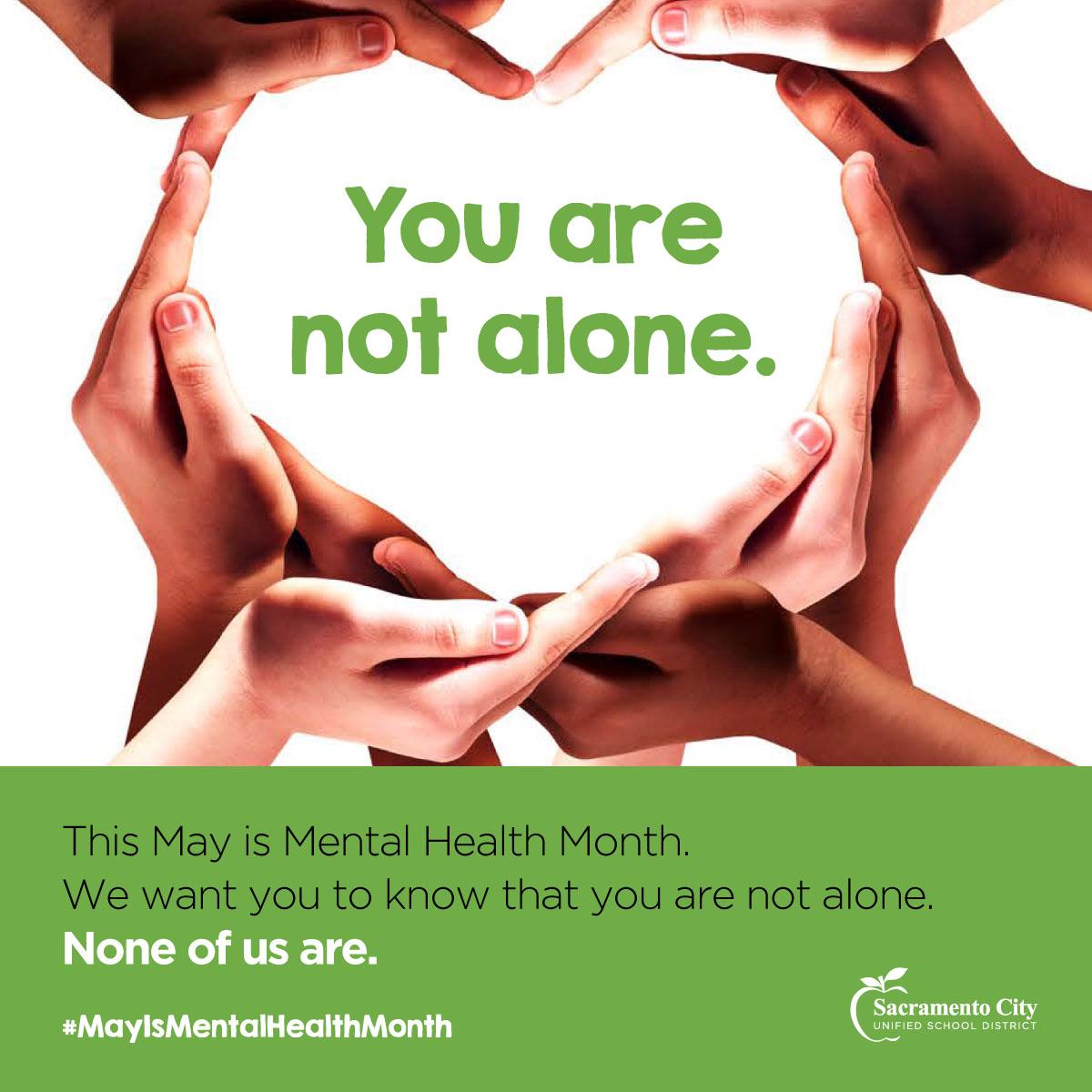 May is Mental Health Awareness Month. Our district celebrates this month in an effort to raise awareness about mental health and to destigmatize mental illness.
Whether you are a student, parent/guardian or staff member, please know that you are not alone. None of us are. If someone is in pain, we ask you to reach out for help. Our district is here to offer hope and support.
Visit the SCUSD May is Mental Health Month webpage to learn about resources and upcoming activities.
New SCUSD Mental Health App Available
In honor of May is Mental Health Month, our district is also excited to announce the launch of the SCUSD Youth Mental Health Wellness app, grace (Giving Resources and Care Every day). This wellness app was created by students, for students with local resources, a calming room, and more.
This app was made possible thanks to grant funding from Kaiser Permanente.
To download, visit www.preparedapp.com/grace or look for the app in your Apple or Android store.
We are deeply grateful to the many students and staff who took their time to provide thoughtful feedback and guidance to ensure this app meets our students needs. Much gratitude to the Student Support & Health Services and the Prepared App teams for making this happen!