As Schools Remain Closed, Advisory of Confirmed COVID Case at an SCUSD School Site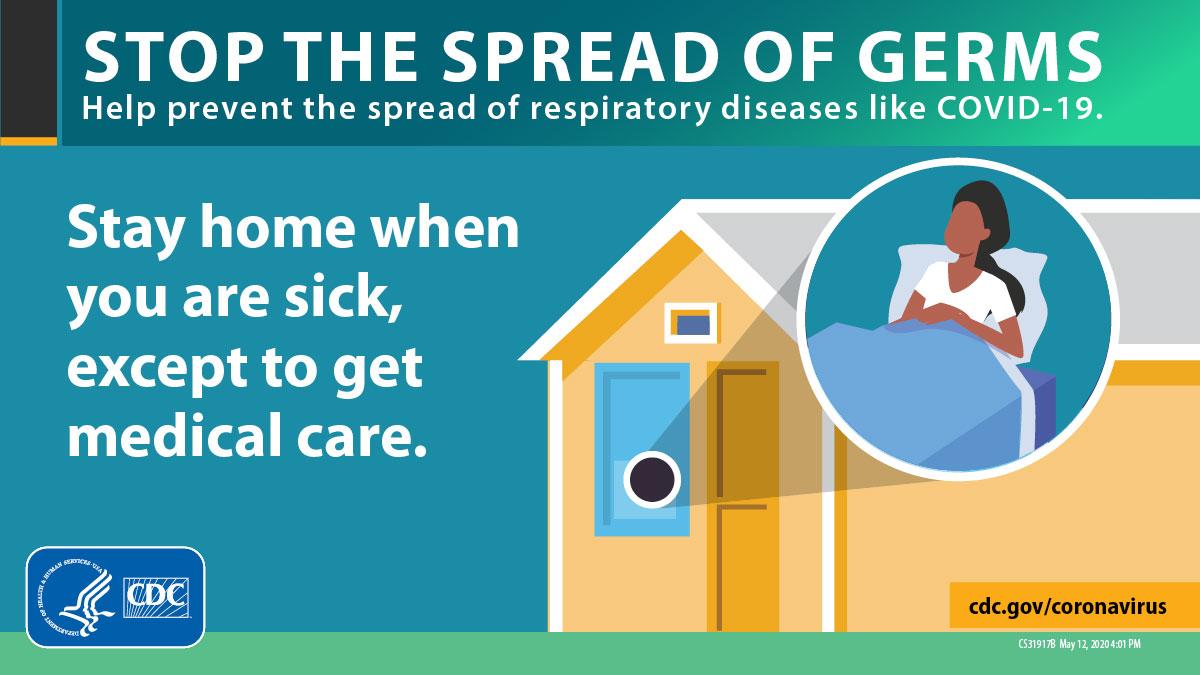 On June 24, Sac City Unified learned that an employee who works at John Still Middle School had tested positive for COVID-19. Sacramento County Public Health confirmed the positive test this afternoon. Because of the limited staff on campuses at this time, we cannot release the employee's title as it would reveal personally identifiable information in violation of health privacy laws. Sac City Unified conducted contact tracing to determine any employees that the individual may have come into contact with and has contacted them privately. At this time, we have no evidence to indicate that the employee came into contact with any members of the public as part of their job duties.
Sac City Unified is working closely with Sacramento County Public Health and will continue to update our community, school site staff, and labor partners on any new developments. Sac City Unified has provided employees reporting to work with masks and cloth face coverings, and appropriate PPE. Employees are required to practice social distancing of at least 6 feet and adhere to other safety guidelines. Our staff continue to disinfect high-touch areas at all district sites on a daily basis.
Safety Advisory and Guidelines for Employees
Stay Home When Sick: If a person is sick they must stay home until they are symptom-free for at least 72 hours (three full days) without the use of medicine AND at least 10 days have passed since the day the symptoms first appeared. Staff should not report to work if they have been exposed to COVID-19. Staff are required to quarantine if they have been exposed to COVID-19 and/or show any signs of symptoms or illness. This includes fever, chills, cough, shortness of breath, fatigue, muscle or body aches, headache, loss of taste of smell, sore threat, congestion or runny nose, nausea or vomiting, or diarrhea.
Use a cloth face covering or appropriate PPE: All SCUSD staff must wear a cloth face covering, unless not recommended by a physician. Cloth face coverings prevent a person from spreading respiratory droplets while talking, singing, breathing, or coughing. They are primarily meant to protect other people in case the wearer is unknowingly infected.
Physical distancing: Individuals must keep at least 6 feet from other people at all times. Maintaining adequate space is one of the best tools available to avoid exposure to COVID-19 and slow its spread.
Guidelines
Sac City Unified has established the following precautionary guidelines for employees:
Strict handwashing protocols are established and reinforced, including having all staff wash their hands on an hourly basis, as well as upon arriving and leaving work;
Vehicles and other work spaces are equipped with facial tissues and disinfecting wipes (employees are encouraged to disinfect their workspaces throughout the day);
Work spaces are restricted to employees and/or have been reconfigured to limit the number of individuals residing in a workspace;
Physical distancing practices are established and expected, including designating alternate areas for employees to take their work-breaks;
Alternate routes to the restrooms have been established to minimize staff contact and traffic through shared spaces;
High contact areas are disinfected daily; including phones, doorknobs, keys, keyboards, clipboards, etc.; and
Rotating work schedules, to the extent possible, for employees who have to physically report.