ScholarShare matching grant program is helping families start saving for college
Eligible families could receive up to $225 in incentives for starting a college savings account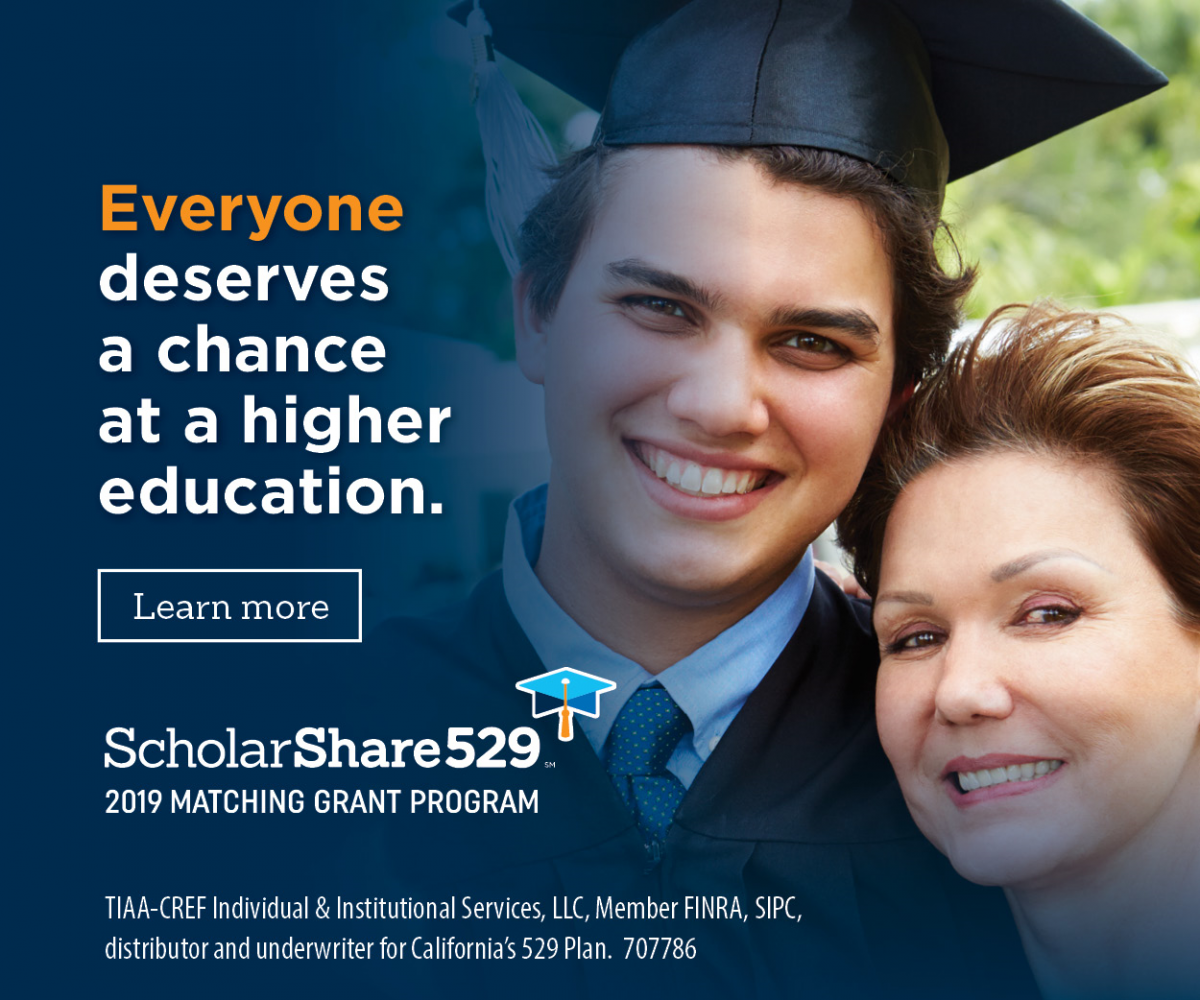 Sacramento City Unified School District continues to look at ways to help more families achieve the dream of pursuing higher education, and one way to accomplish this goal is to start saving early. ScholarShare 529 2019 Matching Grant Program could help parents get started by offering up to $225 in incentives to eligible families who open a college savings account.
ScholarShare, which is California's College Savings Plan, is offering these financial incentives to help families open a new ScholarShare 529 account. An excellent opportunity to help you kick-start the college savings process.
The ScholarShare 529 2019 Matching Grant Program will offer eligible families a dollar-for-dollar match on contributions of up to $200 to those who apply and open new accounts. These funds grow 100% tax-free and can be used at any accredited higher education program, including community colleges and trade schools.
To qualify for this promotion, you must be a California resident, parent or legal guardian of the beneficiary, have a valid Social Security Number, or Federal Tax Identification Number, and earn $75,000 annually or less. The recipient of the account must be 14 years of age or younger.
Saving for college is extremely important, especially now with increasing tuition costs and student loan debt on the rise. Many of our young people are faced with these obstacles, especially those from low-to-moderate-income households, making it difficult to pursue a higher education degree.
The ScholarShare 529 2019 Matching Grant Program was created to help families jump-start good savings practices. Make sure to sign up and click here to learn more on how to open an account.
For more information on the program, please visit: ScholarShare529.com/mgp