Schedules for the First Days of School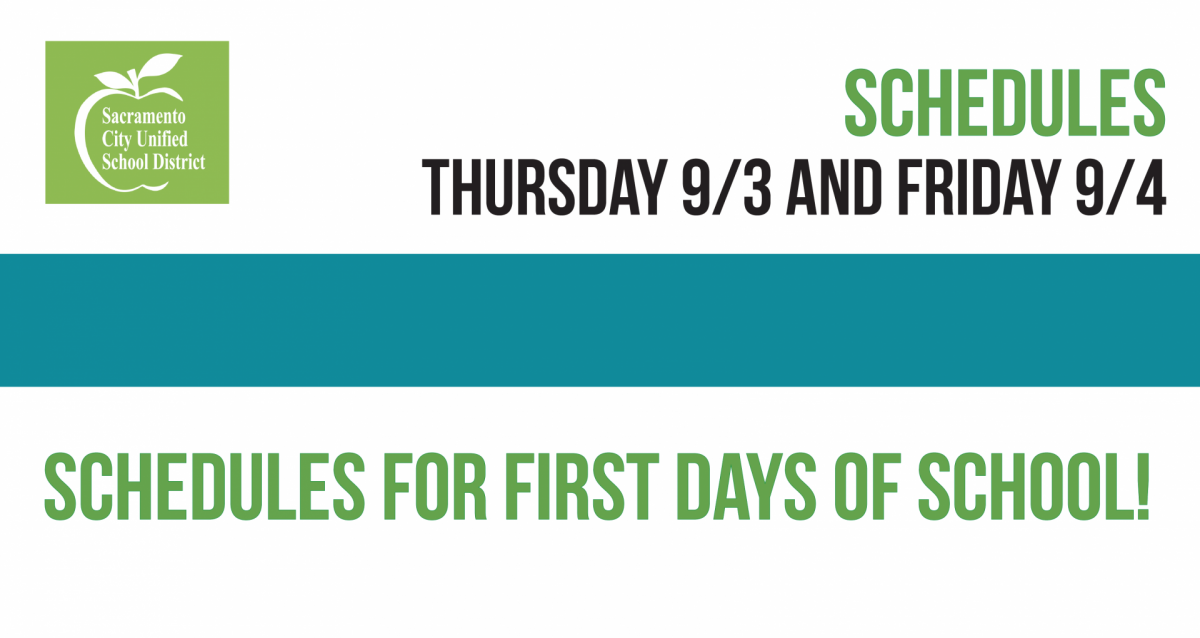 It's time to return together!
Thursday is our first day of school and we will start with an alternate schedule for Thursday, September 3 and Friday, September 4.
Some of the most important foundations for a successful school year begins with establishing a positive learning community and setting the routines and procedures for successful learning. This is even more important as we return together in our virtual classrooms!
This schedule also allows us to provide professional learning for our educators to support them in providing all of our students with quality instruction in the distance learning environment.
School Schedules for Thursday, September 3 and Friday, September 4
| Grades K-6 | Thursday 9/3, Friday 9/4 ONLY |
| --- | --- |
| 9 AM – 10 AM | Virtual Class for Students |
| Remainder of the day | Students to participate in asynchronous work to meet minimum minutes |
| Grades 7-12 | THURSDAY 9/3 ONLY |
| --- | --- |
| 10:15 – 10:45 AM | Period 1 |
| 10:55 – 11:25 AM | Period 3 |
| 11:35 AM-12:05 PM | Period 5 |
| Remainder of Day | Students to participate in asynchronous work to meet minimum minutes |
| Grade 7-12 | FRIDAY 9/4 ONLY |
| --- | --- |
| 10:15 – 10:45 AM | Period 2 |
| 10:55 – 11:25 AM | Period 4 |
| 11:35AM – 12:05 PM | Period 6 |
| Remainder of Day | Students to participate in asynchronous work to meet minimum minutes |