Save the Date: Community Recruitment Meeting for Our African American Advisory Board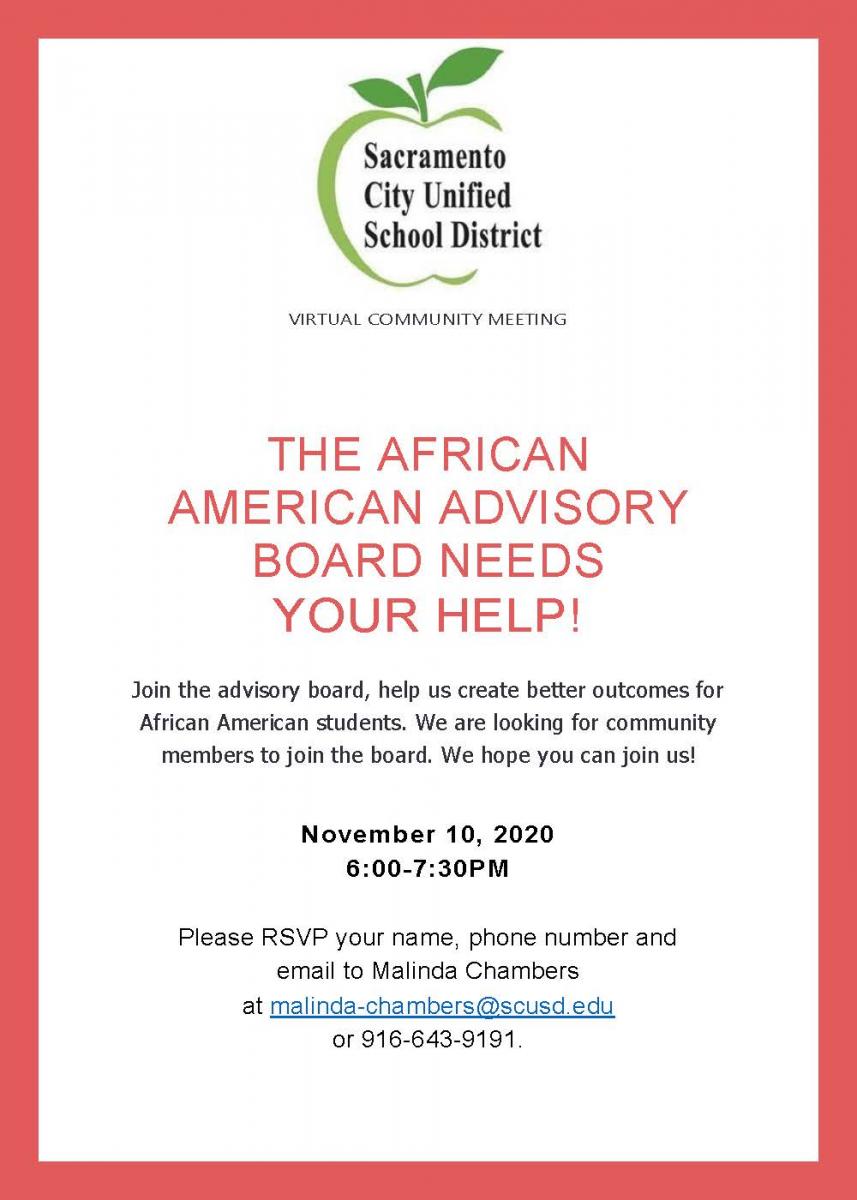 There is urgent work necessary to support our African American students in reaching their full potential.
As educators and leaders in our community, we must address systemic racism and improve equity. This includes addressing disproportionate academic outcomes among student groups, including African American students. We continue our work to target and improve key indicators, including grade-level readiness, graduation, A-G completion, and college and career readiness measurements.
To help achieve this, SCUSD established the African American Achievement Taskforce to create better outcomes for African American students. This critical task force was composed of members of our community who have demonstrated expertise, knowledge of developing solutions to complex issues, and a clear commitment to increasing student outcomes and narrowing opportunity gaps. The task force made its final recommendations last year, and it is now looking for community members to join the African American Advisory Board established in July 2020.
The community recruitment meeting will share information and solicit interest in participating in the District's advisory board. There will be a virtual meeting on Tuesday, November 10 from 6:00-7:30PM.
Please RSVP your name, phone number and email to Malinda Chambers at malinda-chambers@scusd.edu or 916-643-9191.