Sacramento City Unified Gets Ready to Celebrate the Class of 2020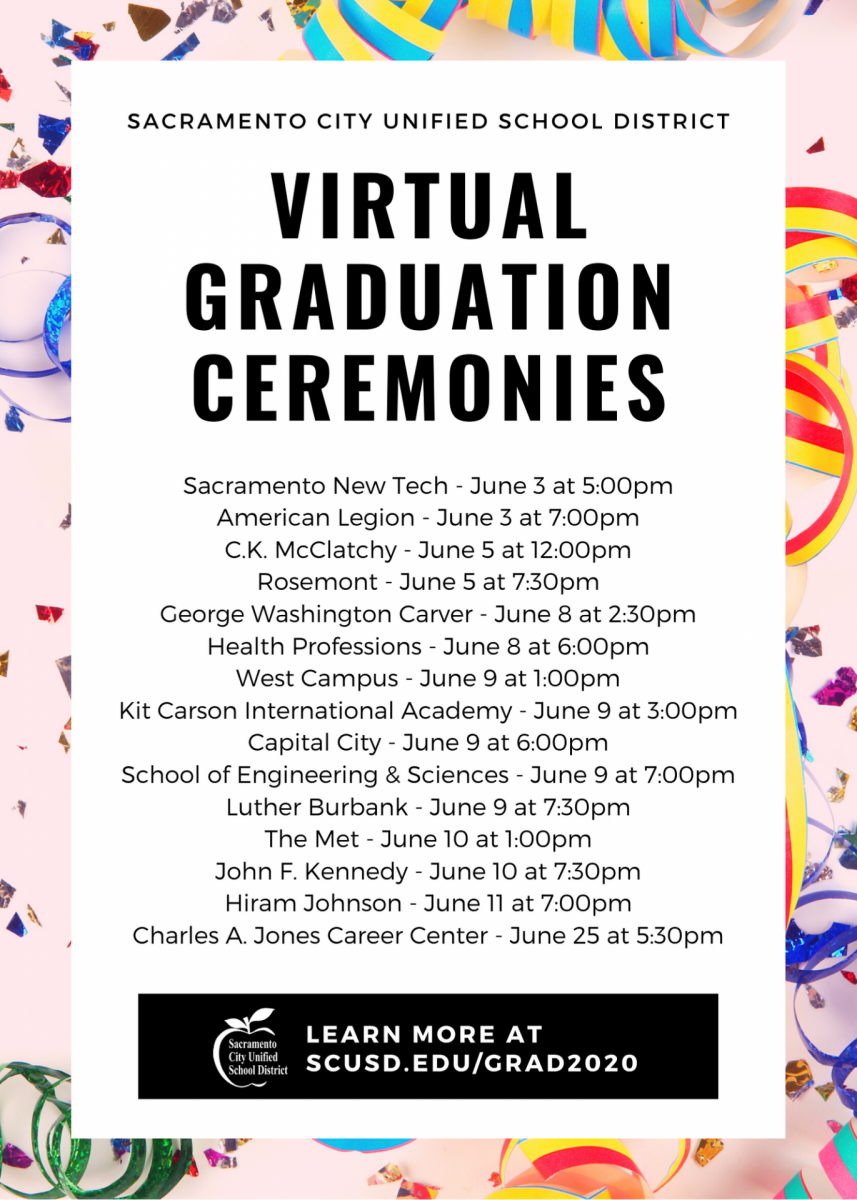 Starting this week, Sacramento City Unified will kick off our virtual high school graduation ceremonies to honor the graduating class of 2020. While we wish we could celebrate in person with our graduates, a virtual graduation ceremony is a safe way to celebrate and congratulate seniors for achieving this significant milestone.
The virtual graduation ceremonies will start this Wednesday, June 3 through Thursday, June 25. Links to each virtual graduation event will be posted on Facebook, Twitter, and YouTube, as well as the district's website at least 24 hours before the event begins.
Check our graduation information page at https://www.scusd.edu/grad2020 to view and celebrate the class of 2020!