Sacramento City Unified Board of Education recognizes student-led creative media agency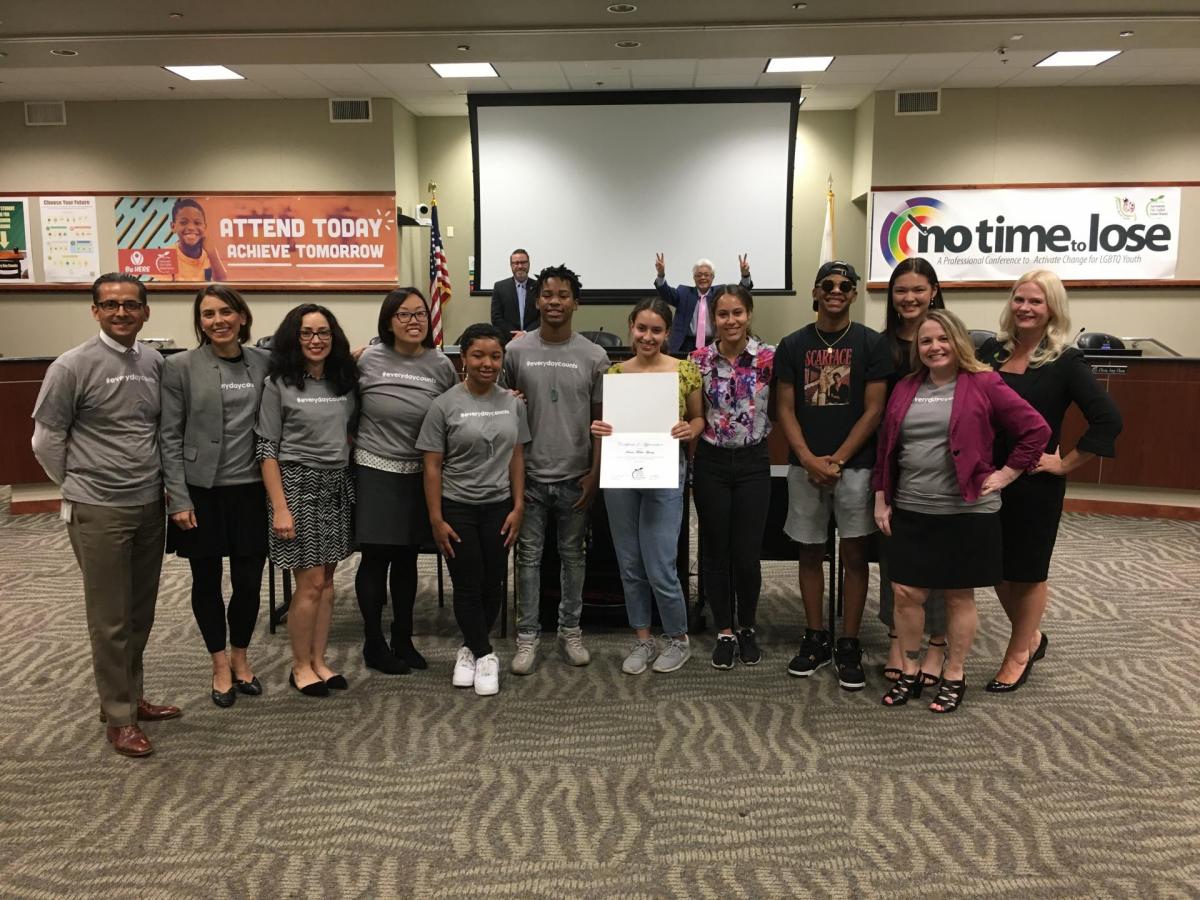 Sac City Unified students Alondra Rossi, Armantina Rossi, Dominique Books, Jalen Washington, Malik Ibarra, and Victoria Espinoza are six very talented students that have come together to create the "Source Media Agency" team in partnership with the District's Youth Development Department staff. Source Media is a youth-lead creative media team that was designed to provide digital media training, amplify youth voice, and give a student-centered perspective for the SCUSD community. The team's goal is to prepare young people for a forever-changing digital world.
Students from Source Media Agency were recognized for their creative media skills during the September 26, 2019 Board of Education Meeting. The most significant campaign the students are currently working on is the SCUSD Be HERE Attendance Program. The Be HERE Campaign was created in partnership with Source Media Agency to bring attendance awareness, best practices, and support to school sites that are working to reach a goal of ninety-eight percent daily attendance. The Be HERE campaign also aims to support site leaders to reduce the district's chronic absentee rate from fifteen percent to ten percent or less during the 2019-20 school year.
The skills these students are learning have allowed them to collaborate with students across the District. They are also learning valuable branding and marketing skills, and help ing to design social media platforms for various outreach and engagement efforts throughout the District. The District would like to thank and congratulate the stellar students of Source Media Agency for their amazing work and contributions to our community!