Sac City Unified Presents its Distance Learning Plan
Students to begin distance learning on April 13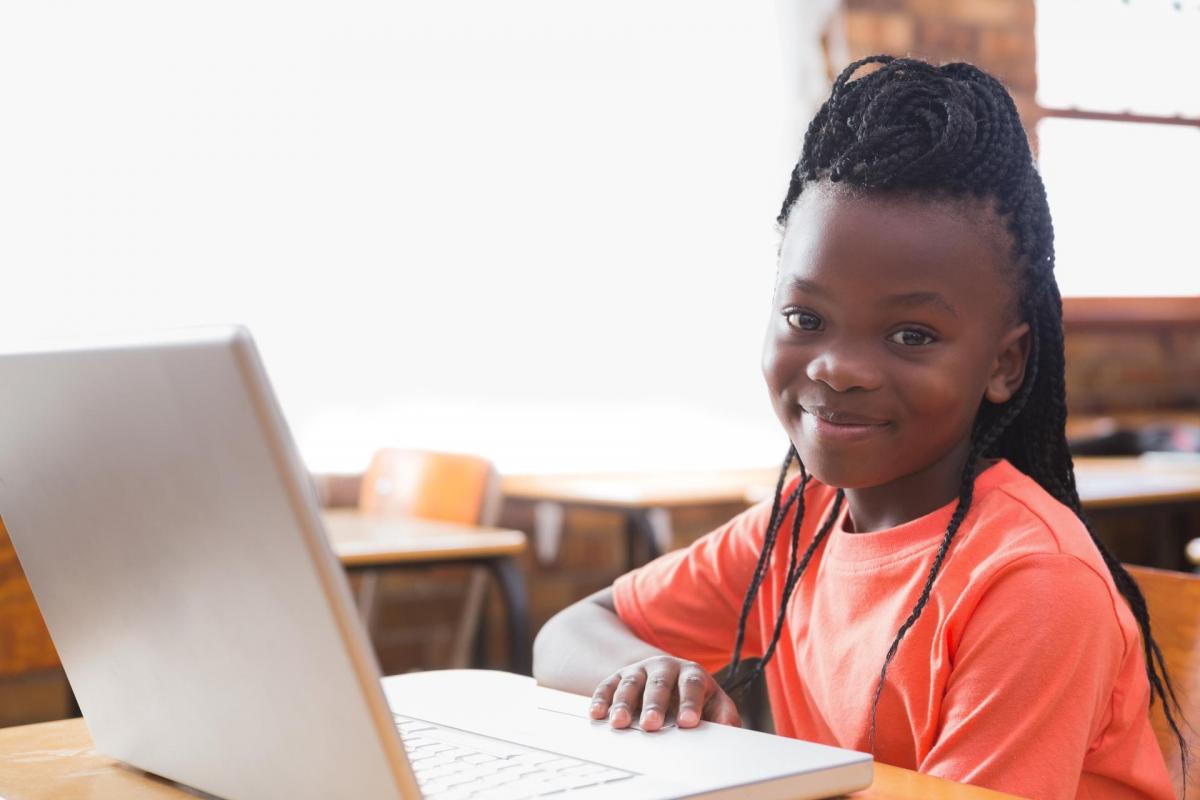 We recognize the mental toll that the coronavirus pandemic has taken on students, families, and employees as they anxiously await details that will shape our distance learning plans. We understand the stress felt by parents trying to adapt to homeschool, students coping with the disappointment of missing major milestones like graduations, and teachers worrying that their most vulnerable students' basic needs are met. There is an urgent need to take action as every day of lost learning will have lasting impacts on the academic and social-emotional well-being of our students.
On April 13, Sacramento City Unified School District will begin our student-centered distance learning plan. This distance learning plan will ensure our students can continue their academic journey while our school sites remain closed and until public health officials determine it is safe for students to return to classrooms.
"Our students need us to think creatively and act courageously - and to do so quickly," said Sac City Unified Superintendent Jorge Aguilar. "It's time for our students to get back to learning and preparing for their own successful futures."
What is distance learning?
Distance learning is instruction in which the student and instructor are in different places. Distance learning can occur asynchronously, which means that instruction and learning does not have to occur at the same time. Our plan includes flexibility that allows students and teachers to schedule learning at the time that is best for them. The district's plan is a hybrid approach, meaning that instruction can be conducted online, or by conference calls, phone, textbooks, other school materials, and assigned work.
Families and students can access information about distance learning, including suggested student schedules, at https://www.scusd.edu/covid-19-distance-learning-families
Why didn't you release details about the distance learning plan earlier?
Before implementing a new program like distance learning, the district is required to negotiate with its labor partners, including Sacramento City Teachers Association (SCTA), because shifting to distance learning is a change of some working conditions for employees. Sac City Unified first met with SCTA to begin discussions on distance learning on March 16. As we attempted to reach an agreement with the SCTA on a distance learning plan, we made proposals on March 31, April 3, and April 7 to SCTA. SCTA rejected these proposals.
Now that we are moving forward to implement distance learning without reaching an agreement with SCTA, we are able to share the full plan.
As we first proposed on March 31, our teachers will now focus on instruction using the essential standards that students would typically learn during this portion of the school year. We will continue to meet and negotiate in good faith with SCTA leaders regarding the negotiable effects of our distance learning plan.
What is the focus of your distance learning plan?
Our distance learning plan focuses on essential standards. These essential standards serve as the building blocks that our students need to reach grade level proficiency.
The following principles are the foundation of our distance learning plan for all grades:
Clear guidelines, not qualifiers — Standardized expectations for teachers and students ensure an equitable and high-quality education for all of our students.
A focus on essential standards — Our focus is on the crucial standards that students must master to be successful and would have been taught from March 13 to the end of the semester. These standards will build on skills students have already mastered and will prepare them to be successful with future content.
Consistent schedules for students — Structure is comforting, especially when our environment is uncertain. Parents and students will know when instruction on core content, reminders, interaction with teachers, and even recess, will be available. We will provide activities for family art, physical movement ideas, and social and emotional activities for self-care.
Communication with families and availability to students — Students will be provided schedules with times to communicate with and interact with their teachers. Teachers will check their email regularly and communicate consistently with their students.
Scheduled teacher collaboration — Teachers will collaborate to share best practices and support one another in distance learning.
Accessibility for all students — Our district will use an accessible and adaptable curriculum, we will continue IEP coordination and meetings, continue specialized services, and ensure that every effort meets the needs of all students.
Support for students' social and emotional needs — These are uncertain times for our students, and they need us now more than ever. We want to provide students with the support they need to persevere through this challenge. Our counselors, social workers, nurses, psychologists, and others are available to help guide them through.
Grading — Distance learning is a shift for our students. We do not want to create unneeded anxiety surrounding our students' grades. Under our plan, students will not receive a lesser grade than their current grade (as of March 13, 2020) as a result of engaging in distance learning during this unprecedented crisis.
What will my child learn during the school closure period?
Our expectation is that teachers will reach out to every student and that instruction will focus on essential standards in English Language Arts (ELA) and math, which are standards that students must master in order to be prepared for future content.
During our first week of distance learning beginning on April 13, teachers, students, and families will take time to establish routines and procedures and begin to find the rhythm with this new classroom space. We will treat this as a learning week for all of us in Sac City Unified. Teachers will check in with every student this week to share their office hours. Administrators will work with teachers and check in with families. We will all need to give grace during this week of learning and adjustment to this new classroom space.
Elementary School
The focus for elementary school will start with ELA/ELD and math.
Grades K-2 will utilize a hybrid model with online instruction via Google Classroom (District Preferred platform) or other instructional platform, any applicable Board-adopted curriculum (including on-line Benchmark Advanced), and paper practice with packets as needed to ensure all student can access such curriculum
Grades 3-6 will utilize a hybrid model with online instruction via Google Classroom (District Preferred platform) or other instructional platform, any applicable Board adopted curriculum (including on-line Benchmark Advanced), and paper practice with packets as needed to ensure all student can access such curriculum
Secondary Schools
The focus for secondary schools will be all subjects, using our preferred platform Google Classroom.
Grades 7-12 will utilize a hybrid model, utilizing online instruction and paper practice, including textbooks and paper packets as needed to ensure all students can access the curriculum.
Special Education
How will my student be supported through Distance Learning?
The distance learning plan has been designed with every student in Sac City Unified in mind. To that end, all of our teachers and administrators will engage in Professional Learning for Universal Design for Learning so that lesson design is intentional for every student in each teacher's class. Students with IEPs will continue to be supported by staff who will provide services remotely to students that are as close to the services on their current IEP as our current situation allows.
In what format, and how often, can my student expect to work with special education staff that are part of my student's IEP?
The overall distance learning plan for the District will include grade level guidelines for instruction each day. We expect that our staff serving students with IEPs, either in collaboration with the general education teacher or in a separate virtual setting, will provide those same minutes of instruction to the greatest extent possible. Related services providers, such as speech and language therapists and occupational therapy providers, will also provide services as agreed to on the student's current IEP if it is practical and can be delivered in a virtual format. If all services cannot be provided due to this emergency situation, other service delivery methods will be considered, such as parent consultation and services delivered by phone.