Sac City Unified Presents Details on a Student-Centered Distance Learning Plan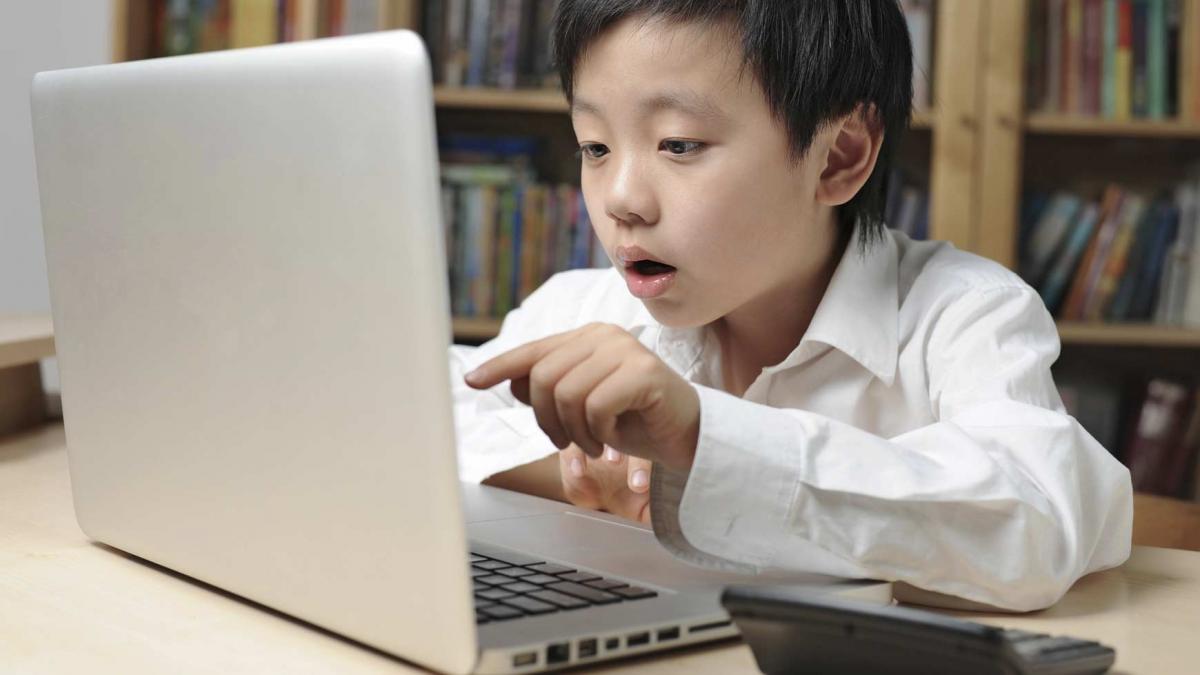 As we approach April 13, we want to clearly communicate to you the thinking behind the District's distance learning plan for our students and the student-focused proposals that we have made related to our plan.
Since our schools closed on March 16, we've seen many examples of our dedicated teachers reaching out to their students – Zoom meetings with students, check-ins, writing letters, and enrichment activities sent via email. We celebrate the initiative of these wonderful educators! Unfortunately, we also know that many of our families have been struggling on their own – eagerly awaiting communications, direction, and assurances that proper attention be given to their students' academic and social and emotional needs.
We believe (and we bet you do too) that the status quo since March 16, a system without structure and expectations that meets the needs of some fortunate students, but not all equally deserving students, is unacceptable. We refuse to allow this to become our new norm for the remainder of our academic year. To put this in context from March to the September start date for the next school year, our students face nearly 6 months of potential learning loss!
We also know that – as wonderful as our parents are – most are not trained educators and cannot tackle this monumental task without the support of our entire school community. Our students need the support from their teachers, counselors, social workers, school administrators, and others in order to reach their educational goals.
You play an important part in your student's education, but our educators also play an essential role in their academic, social and emotional success during this crisis. We want a plan in place that will help you play the best, but not the only, role in your child's education.
We believe a strong district-wide distance learning plan is critical to our students' success.
Our distance learning plan is a student-centered plan with consistent, clear expectations for teacher instruction, attention to all of our students' needs, and a focus on helping our students meet their essential standards.
We are now viewing our schools as a service rather than a place and we must be nimble in these unprecedented times.
Distance learning is instruction in which the student and instructor are in different locations. This may include interacting through the use of computer and communications technology, as well as delivering instruction and check-in time with their teacher. (CDE Definition). Our plan includes a hybrid model, because we know that many students might not have access to electronic and internet resources to participate in online learning. We understand that some students may respond better to learning packets rather than through an online platform.
Details of our distance learning plan include:
Clear guidelines, not qualifiers — We know that many of our dedicated teachers have reached out to their students and we celebrate the initiative of these wonderful educators! Standardized expectations ensure an equitable and high-quality education for all of our students.
A focus on essential standards — We will do all we can to keep our students from falling behind. Our focus is on essential standards that students must master to be successful and would have been taught from March 13 to build on skills and prepare them for future content. Our plan uses the Universal Design for Learning (UDL) to help meet student needs. Our teachers have received training on UDL and Google Classroom. We're focusing on innovative methods to ensure that we can teach and meet essential standards.
Consistent schedules for students — Structure is comforting, especially when our environment is uncertain. It's important for you to know when your child's instruction on core content, reminders, interaction with your teacher, and even recess, will be available. We will provide activities for family art, physical movement ideas, and social and emotional activities for self-care.
Communications with families and availability to students — We know you need help and communication with your teacher. That's why our plan includes language about schedules and times for students to interact with their teachers. We're also asking our teachers to check their email regularly and communicate with students consistently.
Scheduled teacher collaboration — Now more than ever, teacher collaboration to share best practices and support one another in a new learning space is critical and our plan continues this important space for teachers.
Accessibility for all students — Meeting the needs of our students with disabilities will never be an afterthought for our district. Our plan ensures accessible and adaptable curriculum, continued IEP coordination and meetings, continuation of specialized services, and ensuring that every effort is made to meet the needs of our students.
Support for students' social and emotional needs — These are very uncertain times for our students, and they need us now more than ever. We want to provide them with the support they need to persevere through this challenge. That means access to our counselors, social workers, nurses, psychologists, and others to help guide them through.
Grading — Distance learning will be a shift for our students. We do not want to create unneeded anxiety surrounding our students' grades. Under our plan, students will not receive a lesser grade than their current grade (as of March 13, 2020) as a result of engaging in distance learning during this unprecedented time.
Months ago, we could not have anticipated that a global health crisis– unlike anything we have experienced in our lifetimes– would force extended school closures and leave our society in disarray. Meeting the nutrition, social-emotional, and academic needs of our students must remain our focus in these extraordinary times. We will continue to provide additional updates. Please look for our next update on Monday afternoon. We will also continue to update our community regularly on our COVID-19 update page www.scusd.edu/covid-19.