Sac City Unified Creates Virtual Calming Room to Help Kids Manage Emotions in COVID-19 Crisis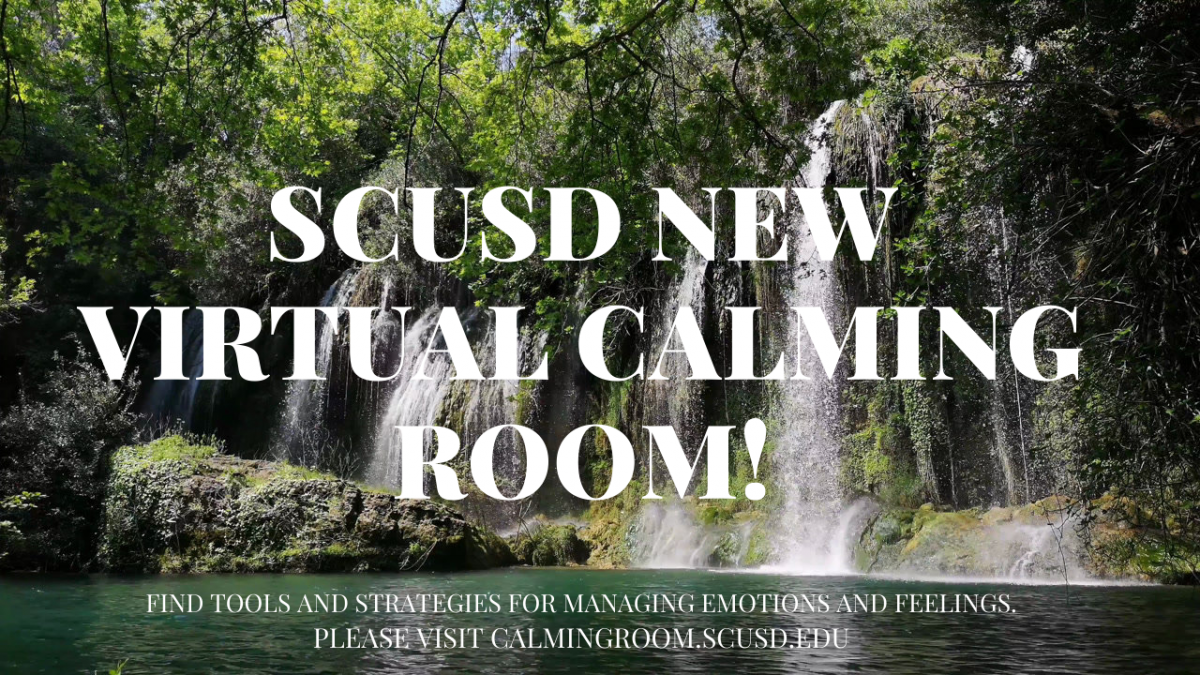 Our SCUSD Student Support and Health Services team put together a Virtual Calming Room webpage for students, staff, and families to find tools and strategies for managing emotions.
"This health crisis has created many feelings of uncertainty and created difficult challenges for our students and families," said Sac City Unified Superintendent Jorge Aguilar. "We are pleased to present this virtual calming room, along with the many supports that our district offers, to help support our students' emotional wellbeing."
"You might feel scared, confused, overwhelmed, angry, alone, grateful, or completely calm. Your feelings are normal – this situation is not. We wanted to provide a space for our community to use," said Victoria Flores, Director, Student Support & Health Services. "In the calming room, you can find tools and strategies for managing emotions and feelings. We wanted to provide a supportive and healing place that our community can use. We want them to know that we are here to support them."
This webpage is a place where we can build our resilience during this pandemic. Please make sure to check it out by visiting calmingroom.scusd.edu.