Return Together Update: New Tier Status, Return to Learn Video
Tomorrow is the last day to complete the Learning Options Form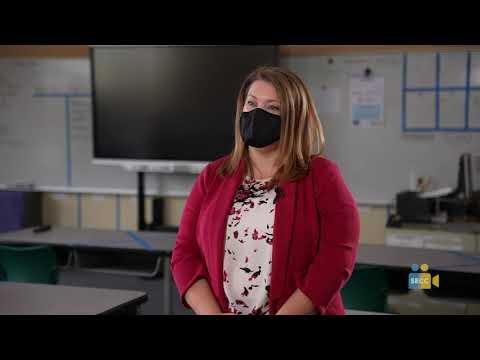 Dear Sac City Unified Families:
We are pleased to share the following important updates below on:
Updated Tier Status
Return to Learn Schedule
Return to Safety In Our Classrooms
Red Tier Status
Today the state announced that Sacramento County has moved into the red tier, due to the change in criteria based on vaccine distribution in communities of severe need. Our district is proud of our role in distributing the vaccine through clinics with Dignity Health and our efforts to promote clinics throughout our community. Look out for information about additional clinics in the comings days. We are making positive momentum to Return Together.
Return to Learn Schedule
The Sac City Unified School District is busy preparing for our Return Together. Because COVID-19 rates continue to trend in the right direction in our community we are looking forward to welcoming students back to in-person learning based on our phased-in Return to Learn plan on the below targeted dates:
April 8 – Return of PreK – 3 students, and K-6 Special Day Classes
April 15 – Return of 4-6 grade students
No later than May 6 – Return of 7-12 grade students
SCUSD Learning Options
Our Return Together plan allows families the option to choose between two learning models for their students:
Return to In-Person/Concurrent Learning – Students will attend school in-person two (2) days each week and engage in distance learning the other three (3) days each week.
Remain in Distance Learning – Students continue to engage in distance learning five days each week.
While we encourage students to return to in-person learning, we recognize that this option is not feasible for some students or their families. This is why families have the option to return to a combination of in-person and distance learning, or remain in full distance learning for the remainder of this school year. This decision is personal to your family, and there is no right or wrong choice, only what is best for your student.
Please visit our Student Learning Options webpage to learn more about the student learning options for Spring 2021, and watch this video for an example of what in-person/concurrent learning will look like once we Return Together. In-person instruction is more than just "Zoom in a room."
Learning Options Form – please return before March 17
As part of our efforts to reopen, we are asking families to indicate which learning model they are choosing for their student.
Each student's family should complete the form found here to inform the district about which learning model you will choose for your student. We need your response to this form tomorrow, March 17 by 11:59 PM so we can plan student cohorts, or small groups, that will engage in in-person learning on campus. For information, please visit learn.scusd.edu.
Return to Safety In Our Classrooms
As we prepare for our Return Together, the health and safety of your student, and the teachers and staff who support them are a top priority.
Following guidance from the Sacramento County Public Health, the California Department of Public Health, and the U.S. Centers for Disease Control (CDC), Sac City Unified has created a comprehensive health and safety plan called Return To Health to mitigate against the spread of COVID-19.
We are preparing our campuses with recommended health and safety protocols to protect the health of our students and staff. We have gone above and beyond to reach the highest levels of safety on our sites. Each of our campuses will have the space, materials, supplies, and information needed to follow health and safety protocols including:
Improved air flow and ventilation at all sites, including new air filters, protocols for keeping windows and doors open, and continuous operation of the HVAC system
Face covering requirements
Practicing physical distancing at all areas on our campuses
Directional signage to ensure physical distancing
Screening for symptoms, COVID-19 risk, and temperature checks
Equipment and supplies for proper hand washing and sanitizing
More details on our progress on each of these elements can be found on our Reopening Dashboard at reopening dashboard.scusd.edu.
We ask you to take time to review our plans and information, and reach out to your principals with questions or concerns. For detailed information about our Health and Safety Protocols, please visit our Return to Health plan at returntogether.scusd.edu/return-health.