Return Together Update: Increased Testing and Vaccination Availability
Upcoming vaccination events this week at Burbank HS and Serna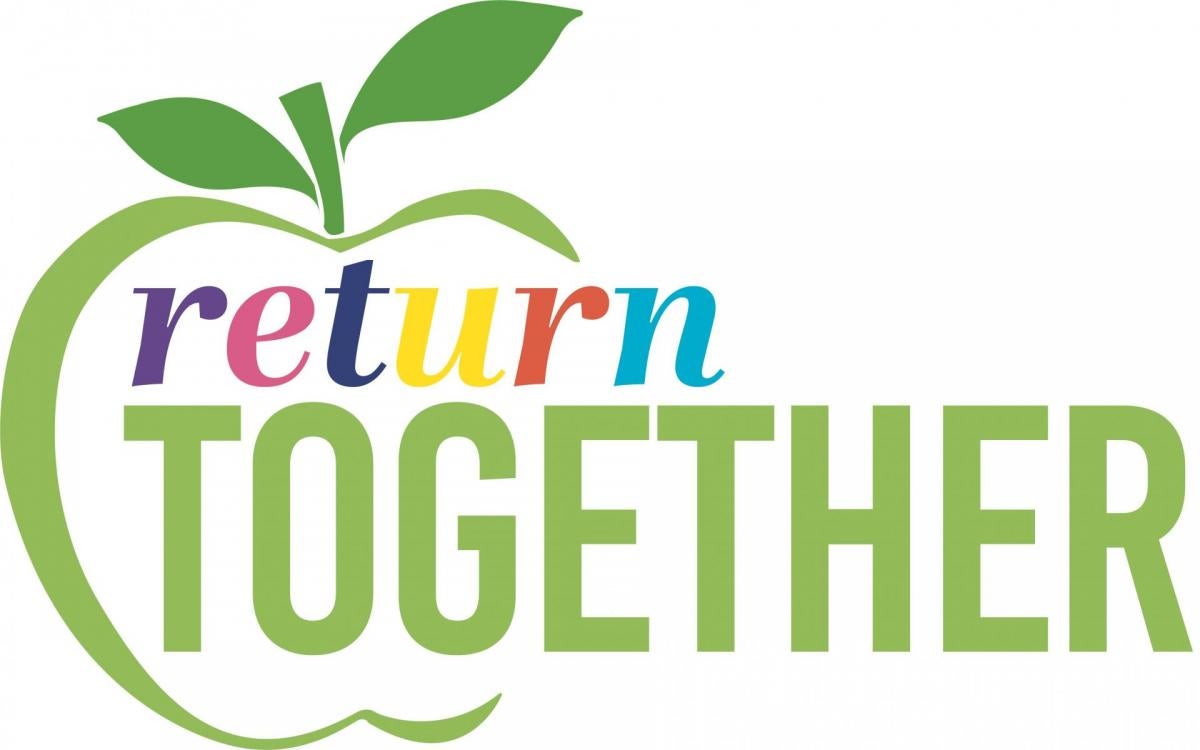 Hello SCUSD Families and Students,
Our first week of in-person learning is in the books, and over the coming weeks we will begin to welcome additional cohorts and grade segments back to our campuses. We can't say it enough – we are so excited to see our students!
As Sac City Unified schools are reopening, our teachers and staff are working hard to provide a sense of normalcy for students returning to school. We have gone to great lengths to make our Return Together positive and safe, yet we acknowledge that we are all adjusting to a new normal. Teachers are planning lessons for students learning in both online and in-person instruction. Students are coming back to campuses with new rules and socializing parameters. Parents are acclimating to new student schedules. We appreciate your patience and cooperation as we embark on uncharted territory.
Testing
As part of our Return Together plan, our district offers voluntary testing at campuses districtwide. Increased testing helps us to mitigate the spread of COVID-19 and control spread through our quarantine procedures. As we know, COVID-19 has not been eradicated and we have not yet established herd immunity. We will see positive tests and because we are ramping up our testing capability, it is likely that positive test results will continue to increase. This does not mean that there are more positive cases because we are reopening. It does mean that we are able to identify and address positive cases, which may be asymptomatic, to prevent further spread. It might feel alarming to hear about a positive case within your school or cohort, but please know that we are working with Sacramento County Public Health (SCPH) to do all we can to prevent further spread, including health and safety protocols, cohorting, testing, and vaccinations.
Please note on the Tuesday before your school site opens for in-person instruction, testing will begin to be made available for students and staff. We encourage you to get tested before your cohort first meets and to reach out to the school site for testing availability.
Vaccinations
On Friday, our district hosted another clinic in partnership with Dignity Health, offering roughly 950 first-dose vaccines to community members at the Serna Center. To date, this partnership has provided nearly 6,000 doses to the SCUSD Community, including families, teachers, staff, and students 16 and over. We will continue to host these events each Friday moving forward until further notice. Please watch for information at www.scusd.edu/vaccinations.
This Tuesday, April 13, we are hosting another vaccination event at Luther Burbank High School. This event is hosted in partnership with Rusty Oshita with Urgent Care Now. At this event, we will distribute 4,000 doses of the 1-dose Johnson & Johnson vaccine. The one dose vaccine means individuals will be fully vaccinated in just 2 weeks. Everyone 18 years and older residing in Quartile 1 and 2 zip codes of the Healthy Place Index are automatically qualified for available appointments . Click the following link to make an appointment: https://www.equivax.org/burbank-hs-registration-apr-13.
Please also view this video message from Board Member Chinua Rhodes and Burbank Principal Jim Peterson:
English: https://youtu.be/-ShHOwn3580
Español: https://www.youtube.com/watch?v=5D3IKPH68fk