Return Together Update: Cohort Assignments, Spring Break, Vaccination Update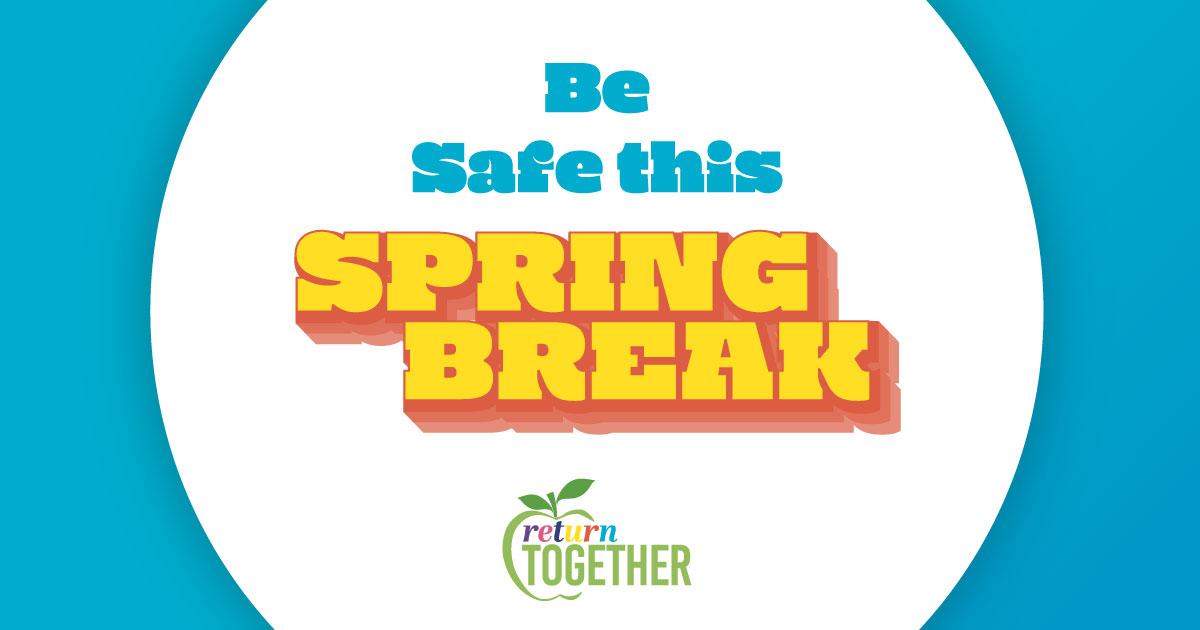 Hello Sac City Unified Families:
Please review this important update with information about:
Upcoming Communications on Cohort Assignments
Spring Break and Meal Distribution
Vaccination Update – nearly 5,000 vaccinated!
Upcoming Communication on Cohort Assignments
Our families recently informed us whether they wanted their students to participate in distance learning or the district's in-person learning model when we begin to Return Together on campuses on the following dates:
PreK – 3 and K-6 Special Day Classes
Cohort B: April 8
Cohort A: April 13
Grades 4-6
Cohort B: April 15
Cohort A: April 20
Grades 7-12
Cohort B: April 22
Cohort A: April 27
In-Person students will be assigned to either Cohort A or Cohort B. Cohort A will meet on Tuesdays and Wednesday. Cohort B will meet on Thursdays and Fridays.
If you selected In-Person learning for your student, please look out for a communication this week with your student's cohort assignment. At that time, you will also be able to view the final cohort assignment in Infinite Campus.
We will also share a form for families to request learning option changes. After reopening, if a family chooses to change their learning option for their child, they may complete and submit the form. Those requests for learning option changes will be considered weekly. Families will be notified by their school site if their request can be granted.
Spring Break
Spring Break begins today. When school is closed March 29, 2021 – April 2, 2021, Nutrition Services will be offering free, curbside meals on Monday, March 29; Wednesday, March 31 and Friday, April 2 from 10:30 a.m. – 12:00 p.m. at select sites. View the list here.
Throughout our Spring Break we want to remind all families to Be Safe!
Spring celebrations that include large gatherings of families and friends, crowded parties, and travel can put people at increased risk for COVID-19. Remember that the safest way to celebrate is to spend time only with people in the same household or to celebrate virtually.
If you will be hosting or participating in an event that might include people other than those in your household:
Wear face coverings throughout the event – provide extra face coverings for those who need one.
Host or participate in outdoor activities only.
If you are indoors, avoid crowded, poorly ventilated, or fully enclosed indoor spaces. Increase ventilation by opening windows and doors.
Host activities with people from your household or local area and limit the number of attendees as much as possible.
Have a designated place for hand washing and provide hand sanitizer that contains at least 60% alcohol.
Provide facial tissues for cough & sneeze hygiene.
Get vaccinated! Once you are fully vaccinated, you may be able to start doing some things that you had stopped doing because of the pandemic.
If traveling*, please review these links:
* Anyone who travels outside of the local area (120 miles or more) is encouraged to self-quarantine for 10 days. Anyone who travels internationally must follow the CDC requirements by destination.
Vaccination Update
On Friday, our district hosted its third "first dose" clinic at the Serna Center. We've already given all of our staff members the opportunity to receive a vaccination. As of March 26, our district, in partnership with Dignity Health has provided nearly 5,000 vaccinations. At this clinic, we began inviting community members eligible, including eligible students 16 and over, to receive the vaccine. As Sac City Unified hosts more clinics, we will continue to extend this invitation to our SCUSD families and community members.
We encourage all of our families to get the vaccine when offered. It is safe, easy and effective. Vaccinations will help our community reach herd immunity so that we can all return together as soon as possible. Learn more at www.scusd.edu/vaccinations