Return Together Update: Academic Models; Learning Options Form Coming Soon; MOU reached on Special Education Assessments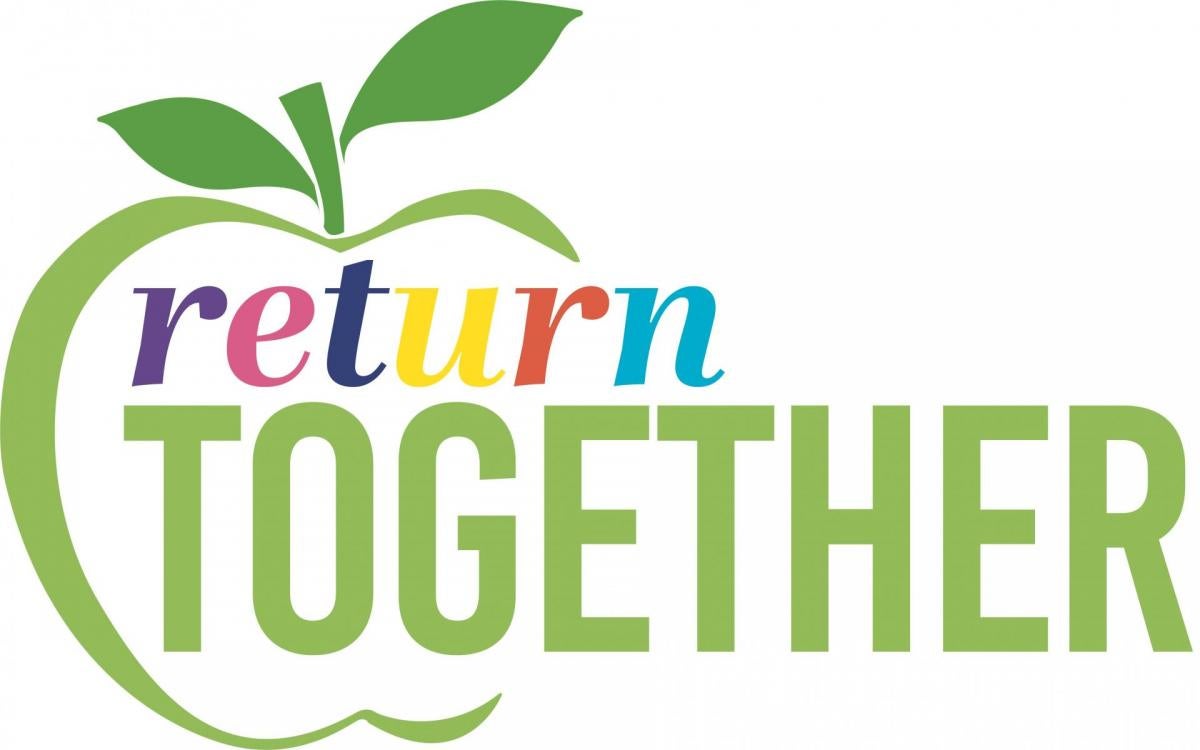 Dear Sac City Unified Families:
It has been nearly a year since our schools closed on March 13 and since that time we have been busily preparing our school campuses and staff to safely welcome students back to this changed environment.
As COVID-19 rates have decreased in our community and with the many health and safety protocols in place to protect our students, our district is ready to welcome students to Return Together in person, consistent with guidance by the California Department of Public Health (CDPH) and the U.S. Centers for Disease Control (CDC).
Last week, we announced our phased-in reopening plan to offer students in-person instruction beginning on the following targeted dates:
April 8 – Return of PreK – 3 students, and K-6 Special Day Classes
April 15 – Return of 4-6 grade students
If Sacramento County is in Red Tier: May 6 – Return of 7-12 grade students
As part of our efforts to reopen, we are asking families to decide how they want their students to participate for the rest of the academic year.
Soon, we will send out a form seeking your formal decision about which model you will choose for your student as we begin to reopen campuses. Learning options include:
Distance Learning - Families may choose to keep their students in distance learning.
In-person/Concurrent Learning – Students would attend school in-person two (2) days each week and distance learning the other three (3) days each week.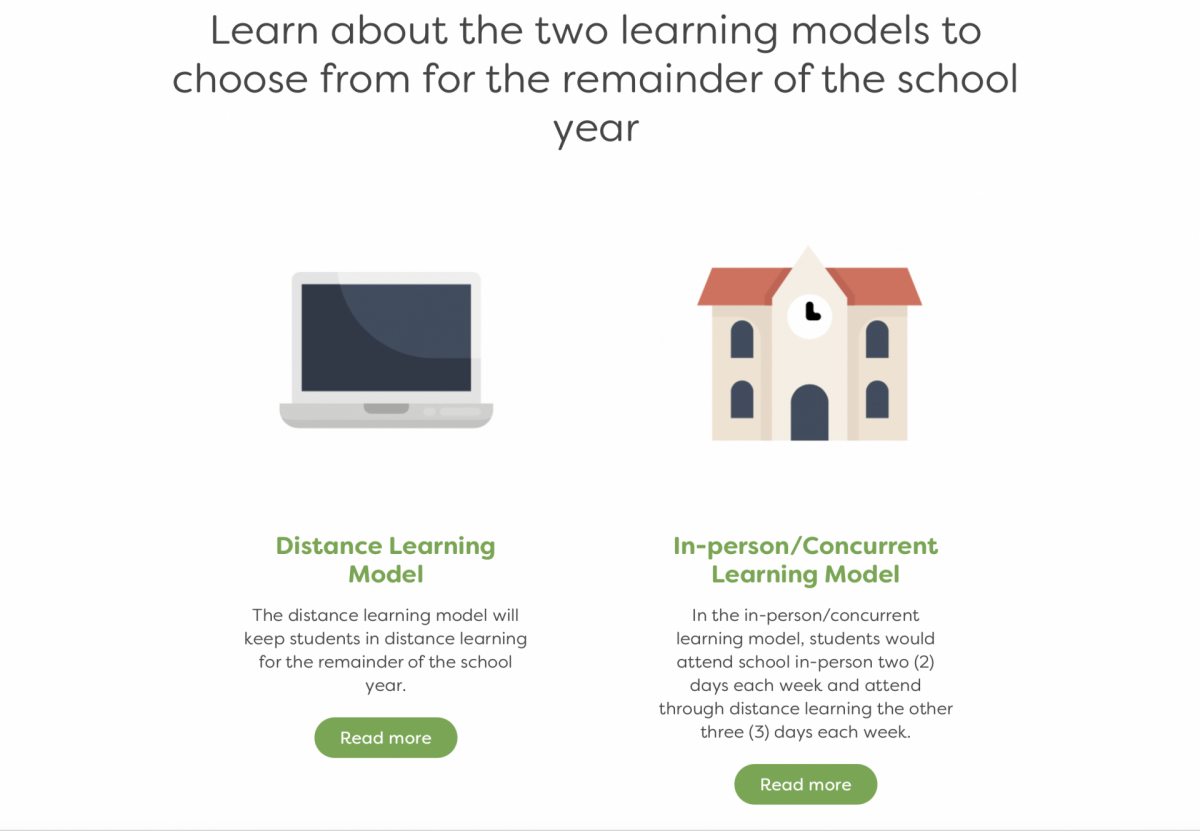 More information will be provided after our March 4 Board of Education Meeting.
We know that this is a big decision and want you to have all the information you need. We also know that this decision is personal to your family and want you to know that there is no right or wrong choice, only what is best for your student.
Please view our webpage learn.scusd.edu which explains the two learning models, and answers important questions you might have about what these models will look like.
No doubt, at the forefront of your mind is the safety of your student, and the teachers and staff who support them. This is at the forefront of our minds as well. We've created a comprehensive health and safety plan to mitigate against the spread of COVID-19. We've ensured that our students and staff have the space, materials, supplies, and information needed to follow health and safety protocols including:
Wearing a face covering
Practicing physical distancing at all areas on our campuses
Screening for symptoms, COVID-19 risk, and temperature
Proper hand washing and sanitizing
You can view information about these efforts on our Reopening Dashboard at reopeningdashboard.scusd.edu.
We have gone above and beyond to reach the highest levels of safety on our sites, communicating with our families, training employees, providing COVID-19 testing, ensuring proper levels of PPE and materials, spacing and planning sites for physical distancing and safety, addressing air flow, adding informational and directional signage, inspection checklists. We ask you to take time to review our plans and information, and reach out to your principals with questions or concerns.
For detailed information about our Health and Safety Protocols, please visit our Return to Health plan at returntogether.scusd.edu/return-health.
This week we also hosted our second vaccination clinic for staff and our community, in partnership with Dignity Health. By the end of yesterday's clinic, we provided more than 3,200 vaccinations in total, including approximately 2,000 SCUSD staff.
More information is available at www.scusd.edu/vaccinations including the order of SCUSD staff receiving invitations to the clinics, which can also be viewed below. We are on track to provide an invitation to every SCUSD staff member.
IMPORTANT NEGOTIATIONS UPDATE:
Agreement reached with SCTA on Special Education Assessments to Better Serve SCUSD Students with Disabilities
On Friday evening, our district reached agreement with SCTA which will allow us to conduct special education assessments to meet the needs of our students, as required by law.
The agreement can be found here.
With this agreement, overdue in-person special education assessments for our students will begin to take place. We know that you have been waiting for far too long and we will expediently move forward to begin our family outreach and scheduling. Please wait for a contact from your school site or case manager to provide additional information. We will keep you informed and updated.
SCUSD Priority Group Order for Vaccination Clinics

Nutrition Services (including re-assigned CD and Transportation staff)

Youth Development

Elementary Special Education teachers and aides

Elementary site administration

Elementary facilities (Plant managers and custodians)

Elementary office staff

IT Staff

Learning Hub Staff

Facilities/Maintenance and Operations Staff

Staff 65+

EK- 3rd Grade Teachers

1

Special Education teachers and support staff

4-6th Grade Teachers

High School Staff and Educators

Middle Schools Staff and Educators

Athletic Coaches

Adult Education

Child Development

Transportation

2

Classified & Certificated Substitutes

Remaining Serna Center Department staff

Board of Education

Superintendent

3