Return Together Update: Academic Framework, Dashboard Updates, Current COVID-19 Status
Dear Sac City Unified Families:
We hope that you enjoyed the short, holiday week!
Today we are pleased to share with you new information on:
Current COVID-19 Risk Levels
Announcement of SCUSD's Return to Learn Academic Framework to bring students back to campuses
SCUSD/Dignity Health vaccination clinic
Reopening Dashboard Updates
Current COVID-19 Risk Levels
Sacramento County is currently at 18.7 cases a day per 100,000 residents, with a 6.0% positivity rate. Our county is still classified as in the Purple/Widespread Risk Level, but because COVID-19 rates are declining, under CDPH guidelines our district is now eligible to reopen for certain student segments, including K-3.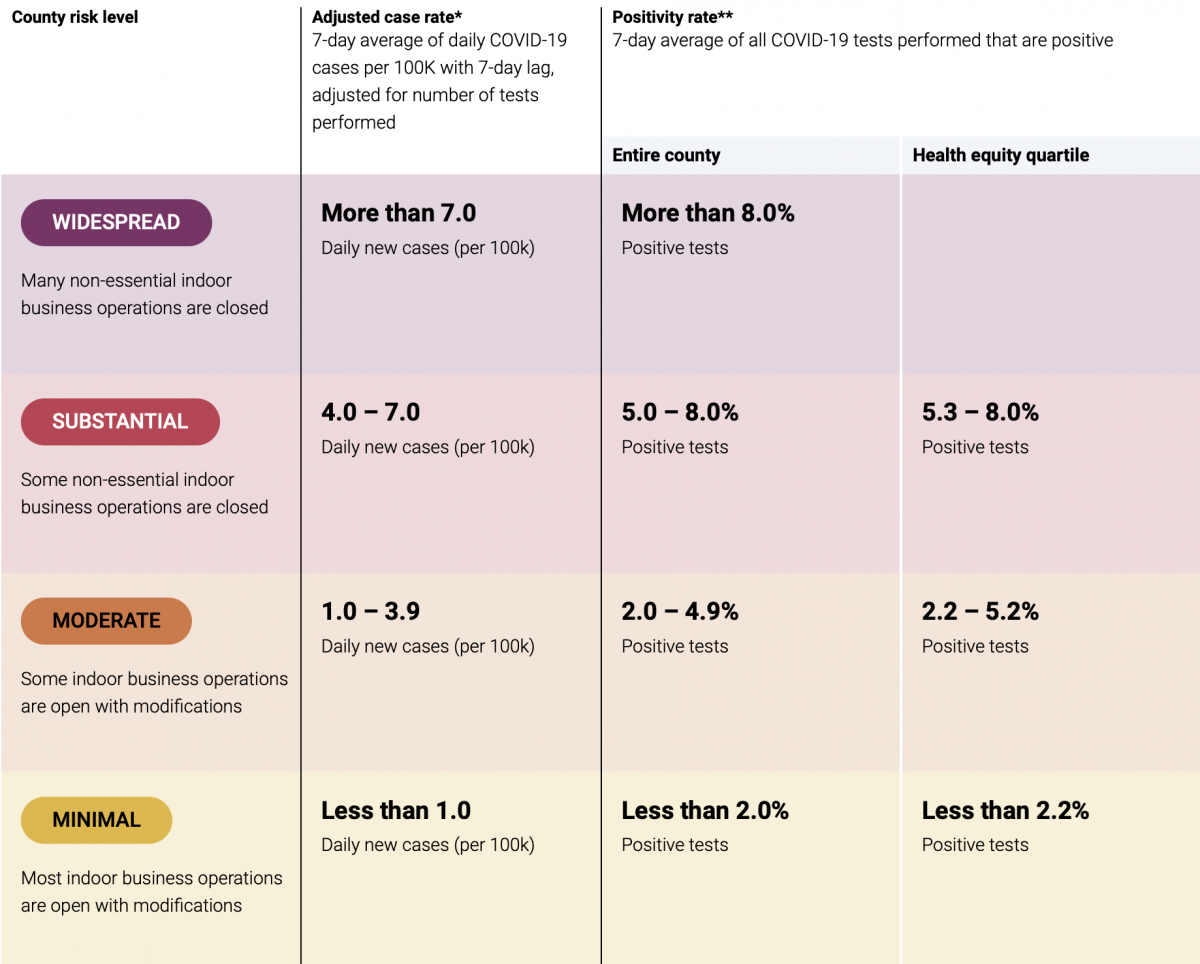 Return To Learn Academic Reopening Framework
At this week's Sacramento City Unified School Board meeting, Chief Academic Officer Christine Baeta presented the framework for our Return to Learn Model, and phased-in reopening plan. Here is what you need to know:
Under the framework, after reopening, students would be grouped in cohorts, or dedicated groups, and would have two options for their continued learning:
Continue with Distance Learning - Families may choose the option to keep their students in distance learning.
Concurrent Learning – Students would attend school in-person two (2) days each week and attend through distance learning the other three (3) days each week.
Sac City Unified staff are continuing to analyze whether Learning Hubs would continue under this Framework.
Prior to enacting this model, our District will reach out to families with additional information, and ask our families to make a formal decision about which option they will select for their student. This information will be used to help us plan staffing and cohorts of student groups that will participate in Concurrent Learning.
Our district will work to implement the following schedule for the phased-in return to in-person learning:
April 8 - Return of PreK – 3 students, and K-6 Special Day Classes
April 15 - Return of 4-6 grade students
If Sacramento county is in Red tier: May 6 - Return of 7-12 grade students
For more detailed information about our Return to Learn model view the powerpoint or watch the video of the presentation given to the Board of Education at this week's Board meeting.
Sac City Unified has invited our district's labor partners to negotiate on the negotiable elements of the Return to Learn model with the goal of reaching agreement so our students can return to the classroom according to this schedule. View our Negotiations Dashboard here.

COVID-19 Vaccination Clinic
As announced last week, education staff are now eligible for the COVID-19 vaccine. We continue to prepare for the return to in-person teaching and learning by making progress in all of the key areas indicated on our Return Together dashboard, and by providing vaccinations to our staff. Yesterday we hosted a vaccination clinic in partnership with Dignity Health where 1,538 vaccinations were administered, including approximately 1,000 vaccinations for our staff. Our Nutrition Services staff, Youth Development, IT Staff, Learning Hub Staff, Facilities and Operation staff, K-3 teachers and staff providing elementary special education services such as teachers, aides, administration and office staff were prioritized for the first round of vaccinations provided at this clinic. We will continue to offer the vaccination to staff, with the goal of offering every SCUSD employee the vaccination by early March. Thank you to all of our staff, health care workers, and volunteers who assisted at the event.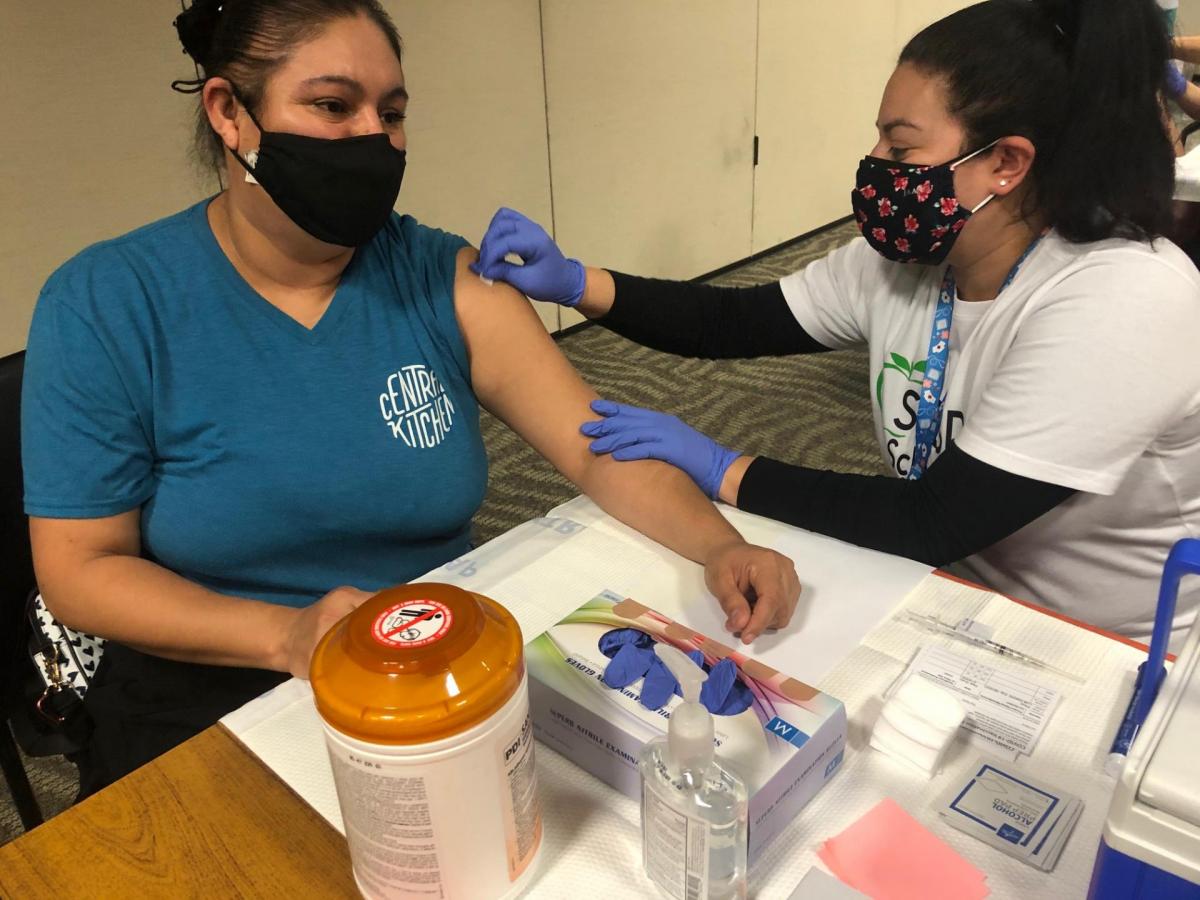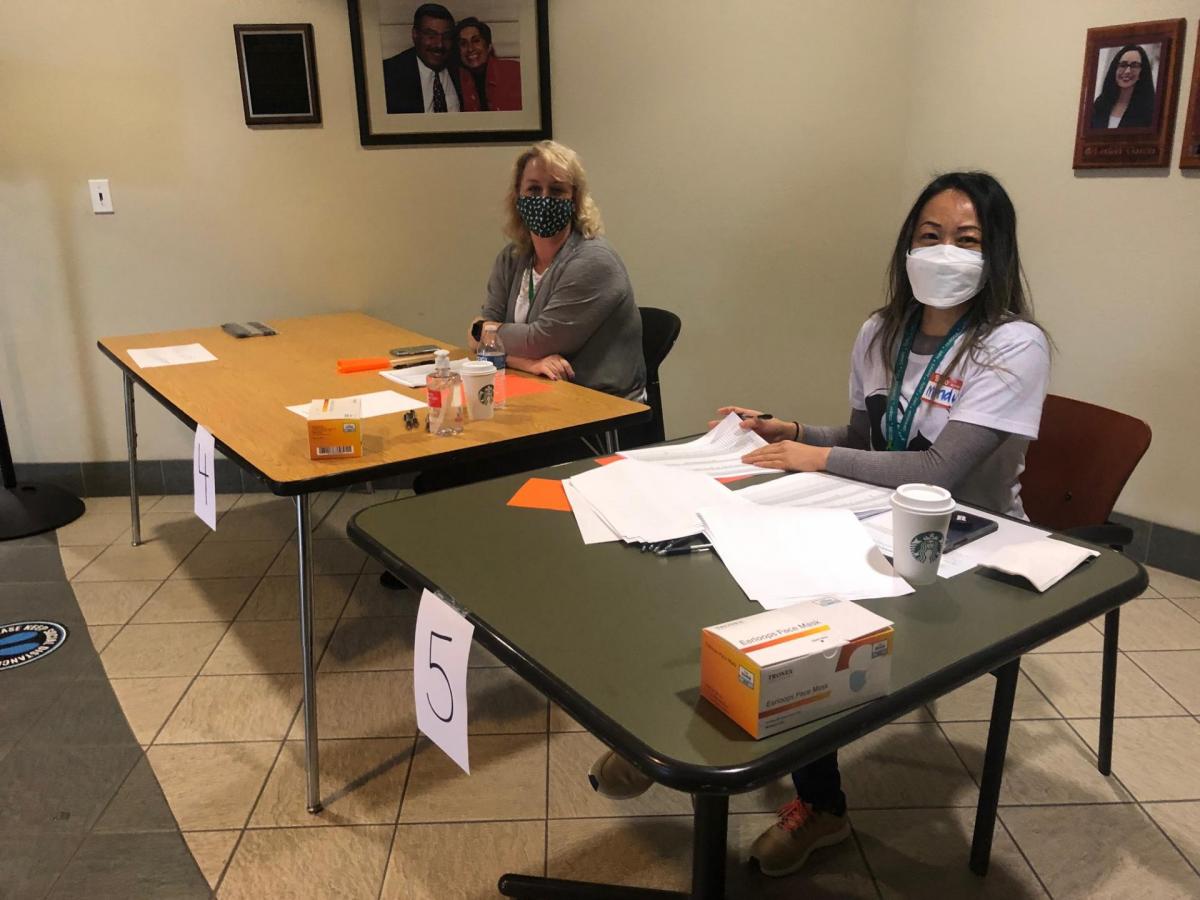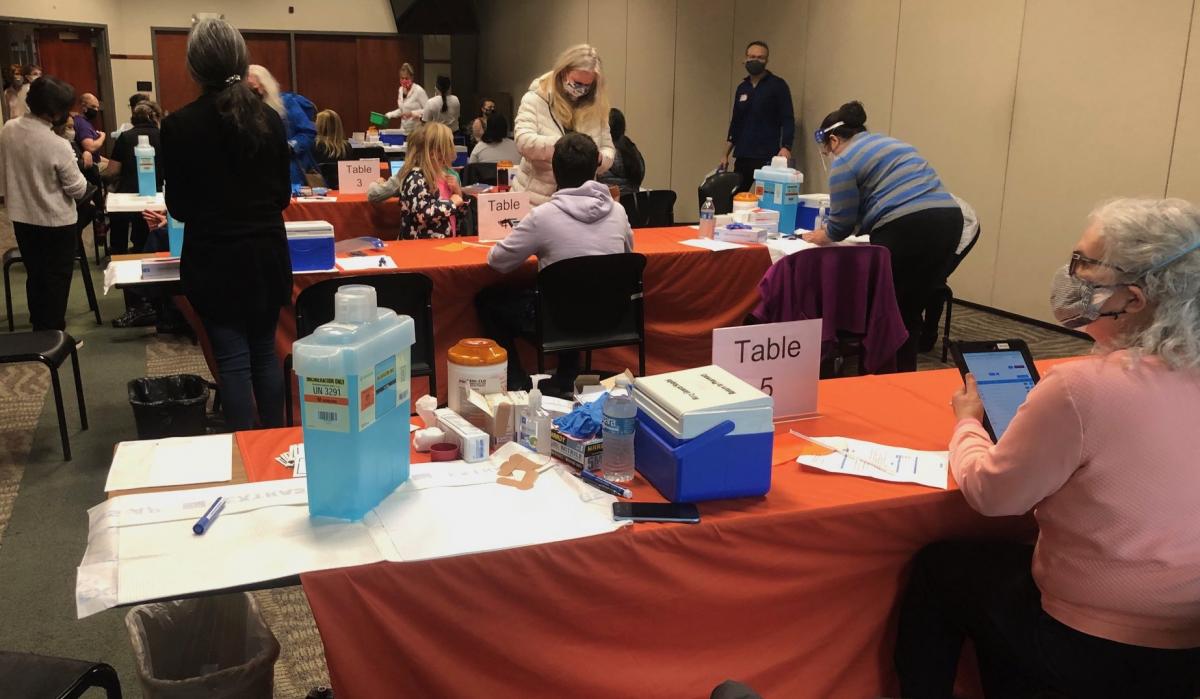 Return Together Dashboard Updates
We're tracking our progress toward our school reopening on the newly created Return Together Dashboard and we'd love for you to check it out. It's available in English, Spanish, Hmong, Chinese, and Vietnamese. In addition to the high level information about our reopening status, we have also added additional details about each metric including:
Each of these areas is essential to reopening Sac City Unified schools, keeping them open, and prioritizing everyone's safety. We really care about our students and want to ensure that above all else, you feel safe sending your children to learn on our campuses.
We thank you all for your patience, your incredible efforts at home while we navigate distance learning together, and your understanding. We are doing everything we can, as fast as we can, to get students back in school. Like you, we want students to be back in the classroom and our teachers to get back to in-person instruction. We are quickly making progress and encourage you to track our efforts with us. We're in this together!