Return Together Update
In-Person Instruction, Graduations, Vaccination Clinics, Memorial Day Closure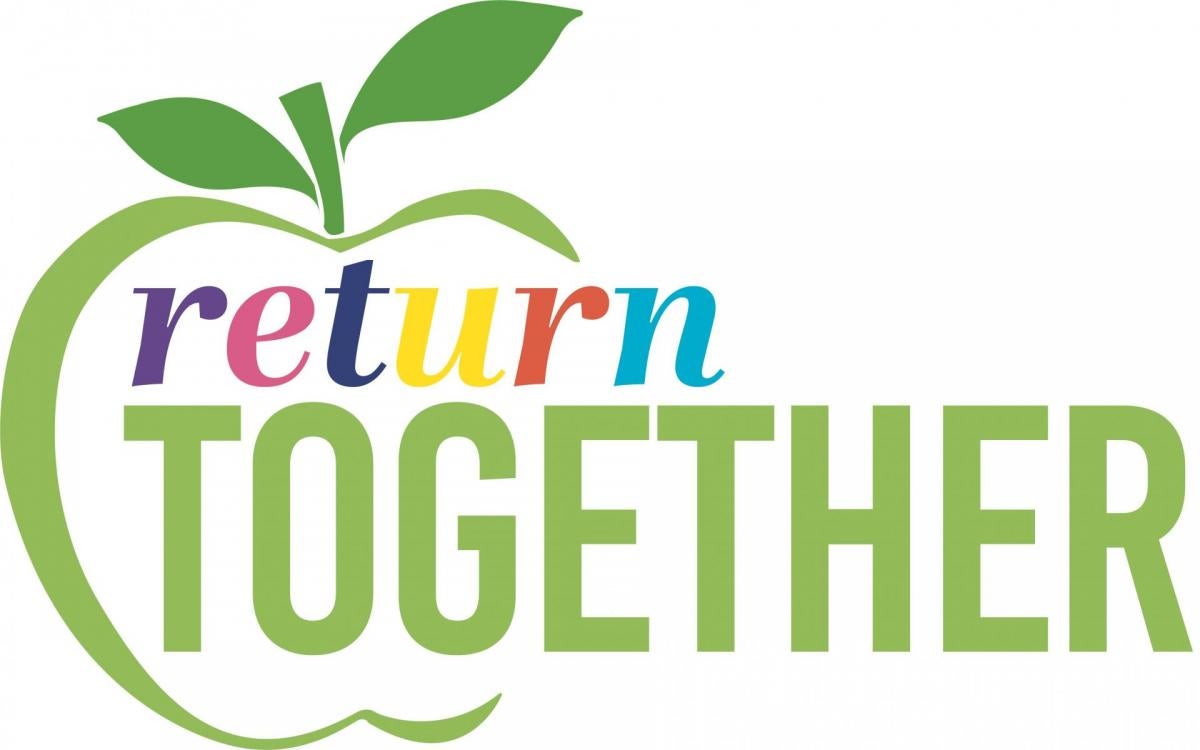 Dear Sacramento City Unified Families,
Please see the following updates on:
Increased In-Person Instruction
Get Vaccinated Events
Class of 2021 Graduations
Upcoming Freeway Closures
Summer Learning Program
Memorial Day Closure
Return Together Updates: Increased In-Person Instruction
Our district is committed to a return to full time instruction as soon as possible, with a full return anticipated for Fall 2021. Until then, we are making every effort to bring back as many students as possible.
This week the Sacramento City Unified Board of Education voted to expand in-person learning opportunities for students by combining cohorts at elementary and secondary sites wherever possible using the current physical distancing guidance of at least three feet. This change will begin on June 2 where possible. Read here for more information and look out for communications from principals.
Get Vaccinated at SCUSD Clinics
Let's have the best summer ever! Get vaccinated so you can hang out and play with friends, and see loved ones in-person again. Vaccinations are now available to anyone 12 and up – and our district is making it easy to access!
Sac City Unified is continuing to host COVID-19 vaccination clinics for students and community members in partnership with Dignity Health. Everyone ages 12 years and older is eligible, with parental/guardian consent required for minors. Multiple minors may be accompanied by one adult 18 years or older.
Our next vaccination clinic is scheduled for Wednesday, June 2, 2021 from 4:00 p.m. – 7:00 p.m. at John F. Kennedy High School, located at 6715 Gloria Drive, Sacramento. The Pfizer vaccine will be offered. Scheduled and walk-in appointments are available. Read here for more information about the June 2 vaccination clinic at John F. Kennedy.
Class of 2021 Graduation Celebrations
In-person graduation ceremonies celebrating the graduating class of 2021 are scheduled for all Sac CIty Unified high schools over the next few weeks. These events are planned to adhere to the guidance and direction of Sacramento County Public Health, and everyone attending in person will be required to follow the district's Health and Safety protocols. Graduations will be live streamed. Visit www.scusd.edu/graduation for the date and time for all graduation ceremonies and links to watch graduation ceremonies online.
Plan ahead for freeway closures
Caltrans will close both directions of Highway 99 for four miles in central Sacramento from 8 p.m. Friday, June 11 until 4 a.m. Wednesday, June 16. Plan extra time or alternate routes if traveling to schools or in-person graduation ceremonies scheduled for these dates. In addition to the RydeFreeRT program for students, Sacramento Regional Transit is providing free light rail service during the closure beginning June 12 through June 15. View this Facebook post from Caltrans for more information.
Last day of Spring Semester is June 17 – Sign up Now for Summer Learning
Monday is the last day to sign up for Summer Learning. The program for grades 1-8 will focus on Social and Emotional Learning including mental health, restorative practices, relationships, community connection, and small group academic support.
The program is in-person, five days a week from 8:00 a.m. to 2:30 p.m. Parents can select the program site which works best for them. Spaces are limited. Please note that the following groups will receive priority enrollment: foster youth, students experiencing homelessness, students with special needs, English Language learners, and other targeted groups identified by SB 86. Learn more or apply for Summer Matters@SCUSD here.
Memorial Day Holiday
In honor of Memorial Holiday, schools will be closed on Monday, May 31. There will be no curbside meal pick-up on this date. Instead, Sac City Unified provided a picnic-style curbside meal distribution on Friday, May 28. Regular curbside meal operations will resume on Monday, June 7, 2021 and grab-and-go meals for in-person students will resume on June 1. For more information, visit www.thecentralkitchen.org.
Thank you,
Jorge A. Aguilar
Superintendent