Return Together Update
More in-person instruction, Vaccines now available for ages 12+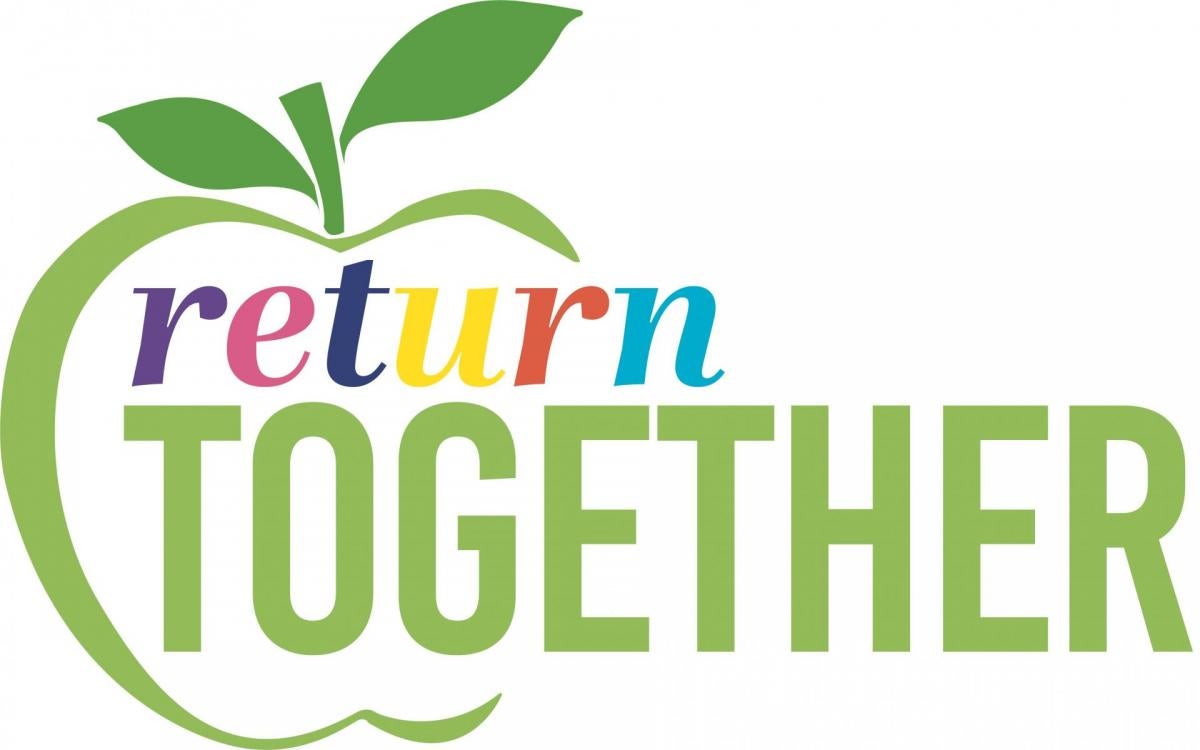 Dear SCUSD Families:
Please read the below important updates about:
Four days of in-person instruction for many elementary students starting Tuesday, May 18, 2021
Commitment to a full reopening in the Fall
Pfizer Vaccine now available for ages 12 and up – more events upcoming
Increasing In-Person Instruction for Elementary Grades
We have heard from many parents over the last few weeks that the current schedule of in-person instruction of two days per week, three hours per day is not enough. We also recognize that our students benefit from additional in-person support. We know that with health and safety protocols in place, it is safe to bring students back for more time in the classroom, and we are ready to do so.
We are happy to announce that we will bring many students back to their classrooms for additional days each week beginning on Tuesday, May 18, 2021. Our district has analyzed classroom space and current attendance and has identified many EK-6 grade classrooms where cohorts could be combined using the six-foot physical distancing measurements specified in our agreement with our labor partners.
We will begin combining these specific EK-6 classes into single groups of students to attend school in-person four days each week starting on Tuesday, May 18, 2021.
Unfortunately, not all of our elementary school site classrooms have the capacity to combine cohorts under current parameters as part of our labor agreements. We will continue to meet and work with SCTA in our efforts to update our agreements with current physical distancing guidelines of three feet between students. Including these updated guidelines from local, state, and federal entities would allow more students to attend in-person for four days each week. It is our goal to continue to bring back as many of our students as possible for in-person learning for the remainder of the current school year.
Please look out for additional information in the coming days from your school site, as you should receive a notification if your student's class cohort is able to be combined.
Our Commitment to a Full Return to In-Person Instruction in Fall 2021
On April 22, the Sac City Unified School Board adopted a resolution to express its commitment to resume traditional, in-person instruction at the start of the 2021-2022 school year. With increasing vaccination rates, ongoing availability of COVID-19 testing, and the health and safety measures being implemented at all school sites, we want our families to know that at this time we are planning to safely resume full in-person teaching and learning.
Vaccination Now Available for Ages 12 and Up – Events Coming to Area Schools
We were excited to learn last week that the Pfizer vaccine was approved for ages 12 and up. We encourage all eligible to get the vaccine as it is safe and effective.
Over the next few weeks, we will host vaccine clinics at area schools in partnership with Sacramento County Public Health. These events will give our students direct access to the vaccination, with parental consent and a responsible adult present. Here are our tentative dates and locations:
| Location | First Dose | Second Dose |
| --- | --- | --- |
| Hiram Johnson HS | May 19 | June 9 |
| Luther Burbank HS | May 26 | June 16 |
| John F. Kennedy HS | June 2 | June 23 |
| Rosemont HS | June 30 | July 21 |
| CK McClatchy HS | July 7 | July 28 |
We will also continue to host clinics at the Serna Center with Dignity Health on Fridays. For more information about the vaccination and to stay up-to-date on new events, visit www.scusd.edu/vaccinations.
Last, I wanted to remind all of our students and staff that we offer testing at school sites and the Serna center, and encourage all to be tested – even if you have been vaccinated. Please see the flyer here for more information.
I am excited to welcome many of our students back to our campuses four days a week and look forward to continuing our work to expand this opportunity to as many of our students as possible in the remaining month of the 2020-2021 school year.
Thank you,
Jorge A. Aguilar
Superintendent