Return Together: Reopening Status Update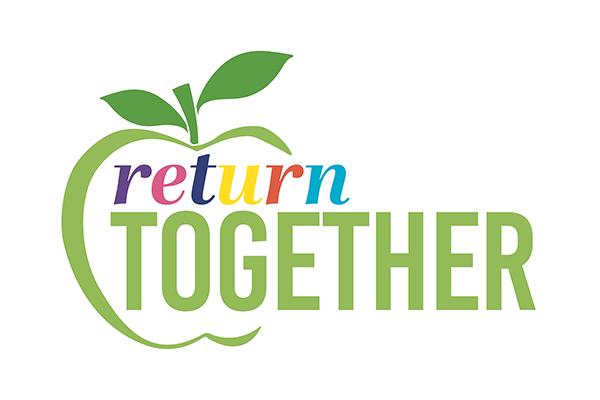 Sac City Unified works closely with Sacramento County Public Health and the Sacramento County Office of Education to develop and plan for a safe reopening of schools. The health and safety of our students and staff are our highest priority.
Please read this important message about the announcement yesterday by the state to reclassify Sacramento County's COVID-19 risk status and what that means for Sac City Unified.
You can also read this information in en español​, Tiếng Việt, Hmoob, or 中文.
Tiered status based on cases and positivity rates
Every county in California is assigned to a tier based on its test positivity and adjusted case rate. At a minimum, counties must remain in a tier for at least three weeks before moving into the next tier. Data is reviewed weekly and tiers are updated on Tuesdays. Before potentially moving forward, a county must meet the next tier's criteria for two consecutive weeks. If a county's metrics worsen for two consecutive weeks, it will be assigned a more restrictive tier. You can read more about the state's Blueprint for Reopening here.
Current Status
Yesterday, Sacramento County was moved into the red tier for "substantial risk."
Status and Reopening of Schools
Two weeks following the date our county is assigned a new tier is the earliest our district would be eligible to potentially reopen school sites but should not be treated as a hard deadline and does not require schools to reopen for in-person learning. We continue to work with SCPH, SCOE and labor partners and will communicate reopening plans and dates as early as possible.
Considerations for Reopening
Although our county's case rate and positivity rate might improve, we must always be prepared that conditions may worsen and health precautions must be adjusted. Therefore, it is vital that our community understand the risk of COVID-19 and follow health precautions.
We are initially working to bring back some of our students who will be returning to our school sites very soon for in-person targeted specialized support and services consistent with SCPH guidelines.
We continue to work with labor partners on the negotiable aspects of reopening schools.

See PDF of the table.
How are we preparing sites for a safe return?
Our district is preparing our buildings and school sites to best protect the safety of our students and help us mitigate against COVID-19. We are looking at every detail. This includes, but is not limited to:
Replacing HVAC filters and reprogramming air to prevent recirculation
In place of drinking fountains providing students with bottled water and refillable cups, with touch free hydrations stations to be installed in the upcoming months
Creating screening and sign-in tables at each entrance
Inserting plexiglass barriers in offices and other shared spaces where physically distancing cannot be maintained
Inserting signage for screening and health guidelines
Maintaining heightened requirements for disinfecting sites and spaces
Utilizing an architect to certify sites for COVID-19 readiness
Training staff on mitigation measures
Providing staff and students with PPE
What happens if there is a confirmed COVID-19 case on campus?
The district has detailed plans for addressing confirmed cases, multiple cases, and potential exposures. Should an individual come in close contact (within 6 feet for 15 minutes or more) with a confirmed case, the individual would be required to stay home to quarantine. If an outbreak occurs on campus or in a classroom after schools reopen, the district will consult with Sacramento County Public Health and may need to close that class or campus consistent with established state and local guidance.