Random Acts of Kindness: February 17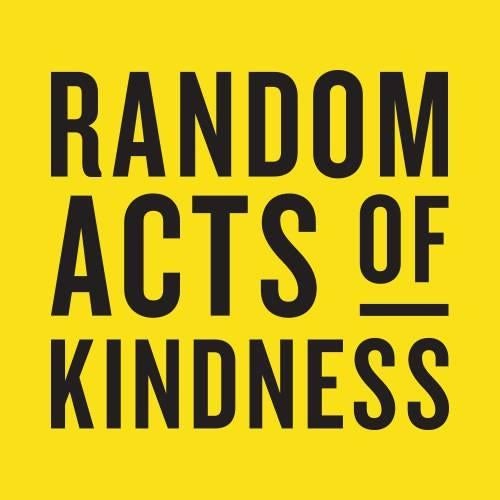 Random Acts of Kindness is an opportunity to focus on what unites us, rather than what divides us. It's a chance to be loud with our generosity and inspire others to do the same.
Here are some Random Acts of Kindness ideas:
Post kind sticky notes on lockers, bathroom mirrors and hallways
Start the day with a positive announcement
Set up a gratitude bulletin board in the hallway
Create a "caught being kind" bulletin board for people to recognize acts of kindness they see
Have one classroom or grade do a random act of kindness for the other
Create a third-party compliments box
Raise money for a person or cause
Set up a thank you note station in your school
Surprise your fellow students with treats
Practice giving compliments to strangers. A kind word can change someone's entire day. Don't just think it, say it!
Organize a book drive for another school in need of more books
Kindness Jar: Write down kind acts on slips of paper (example: sit by someone who is alone at lunch, pick up trash in the hallway, write a thank you note) and have students or staff take one!
Share your random acts of kindness on social media using the hashtag #SCUSDKindness and #RAKWEEK2019.
You can find out more about Random Acts of Kindness Week here.
We Are. We Belong. We Can.
Be Kind!