Please be cautious when driving around school buses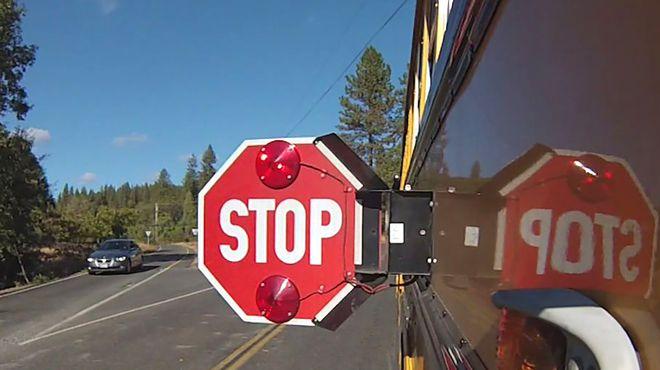 Every year, there are several school bus accidents across the country. These tragic events are a reminder that all drivers must be cautious when driving near our school buses and children.
Sacramento City Unified School District takes bus safety very seriously. Our bus drivers and staff receive safety training and work very hard to keep kids safe from the time they board our buses until they reach their location. When driving, please remember to exercise safety at all times and that when school buses flash red lights (located at the top front and back of the bus), you must stop from either direction until the children are safely across the street and the lights stop flashing.
The law requires you remain stopped as long as the bus' red lights are flashing (CVC §22454). If you fail to stop, you may be fined up to $1,000 and your driving privilege could be suspended for 1 year. If the school bus is on the other side of a divided or multi-lane highway (two or more lanes in each direction), you do not need to stop.
For more information, visit the California Department of Motor Vehicles' Driver Handbook and Rules of the Road .