No One Eats Alone Day Aims at Making All Kids Feel Included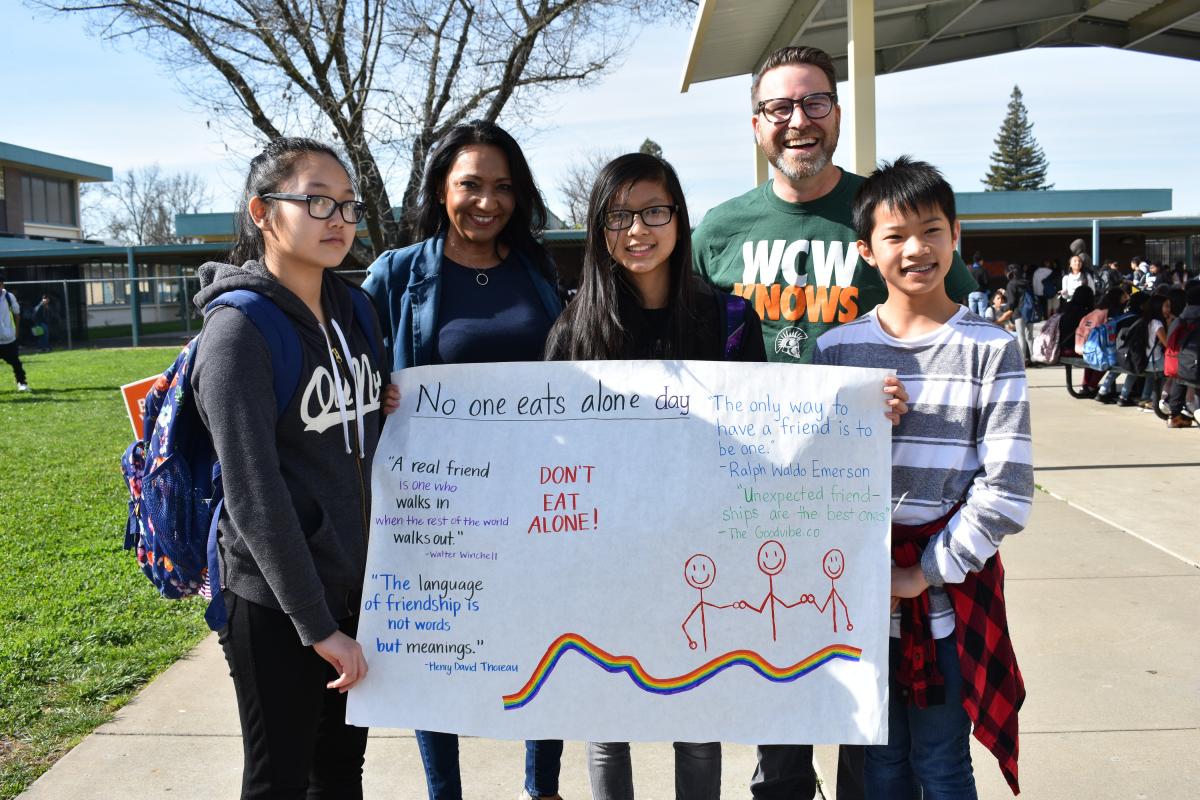 Sacramento City Unified encourages all students to join the February 15th National "No One Eats Alone Day". This is a student-led lunchtime event that aims at making all kids feel included and helping to end social isolation.
Last year, the Sacramento City Unified School District Board of Education unanimously approved Resolution 2982 authored by Board President Jessie Ryan recognizing the day and its significance.
No One Eats Alone Day began in 2010 by the parents of Lili Smith who was born with a cranial facial syndrome which led to her social isolation during her middle school years. When Lili died at age 15 from medical complications related to her syndrome, former classmates wanted to change the circumstances that isolated Lili by encouraging acts of inclusion among their fellow students. Lili's parents also started a foundation, Beyond Differences, to combat teasing and bullying.
In Sac City schools, this programs fits into the work of making our schools safer and healthier places for children to learn and grow. Our district was one of the first to pass a sweeping anti-bullying policy and to employ a full-time Bullying Prevention Specialist–Jessica Wharton.
"Students need to have positive and enjoyable relationships with their peers, but for some, this does not come easily. Social isolation is a problem for many of our students; and often times, can lead to students being bullied or feeling excluded," Wharton said. "National No One Eats Alone Day brings students together to engage in acts of kindness at lunch and is inclusive of all students. This celebration will encourage kindness to be practiced every day."
Although No One Eats Alone Day started as a middle and high school effort, in Sac City Unified, all schools are encouraged to commemorate the day.
Click here to learn more about No One Eats Alone Day. To read our Board's resolution click here.