New Joseph Bonnheim's Joanna Ramirez recognized as stellar student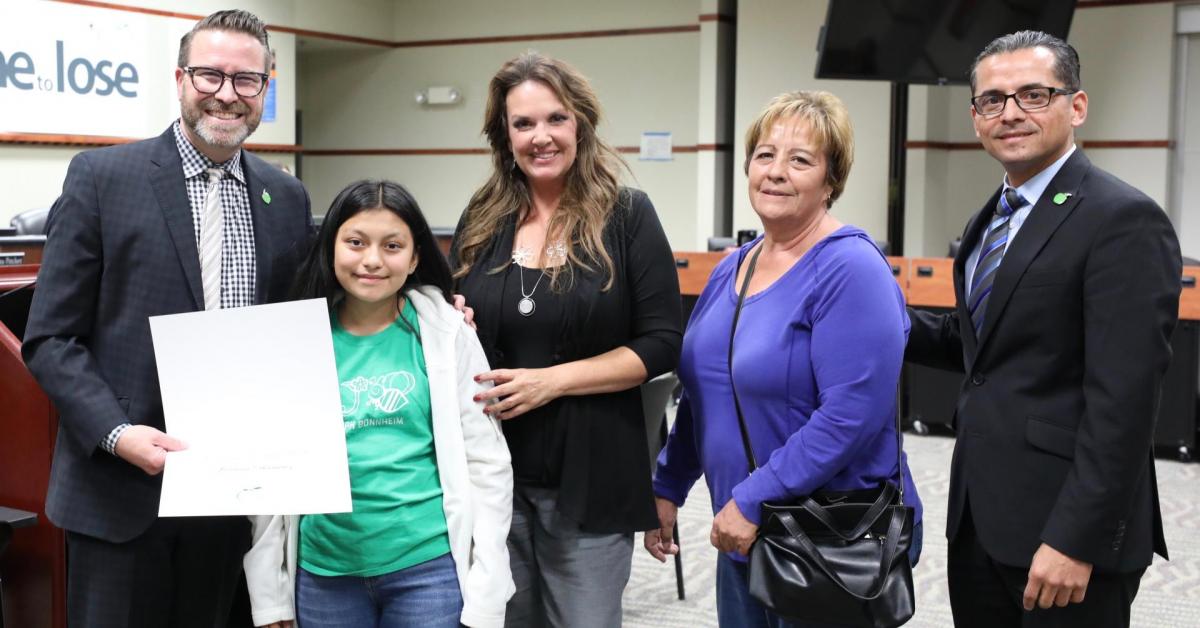 Congratulations to Joanna Ramirez, a 5th grader at New Joseph Bonnheim School for being recognized as a stellar student! Joanna was recognized by the board of education on November 7th for her active participation in 4-H and Nature Bowl, as well as her passion and accomplishments in agriculture, science, reading, and learning with Reading Partners.
Joanna has partnered with her sister in winning a gold award at the regional 4-H competition, and was in the top three awards for Nature Bowl. She has been a kindergarten buddy and mentor who represents New Joseph Bonnheim with pride. Joanna demonstrates her leadership daily, and her principal and peers recognize her for her friendliness and kindness.
4‑H empowers youth with the skills necessary for a lifetime of leadership. Joanna's plan and ultimate goal is to be a graduate with honors at U.C. Davis and to eventually work to become a doctor who will serve in her community.
Thank you Joanna for being a standout student in Sacramento City Unified School District!