Monday-Friday COVID Testing Availability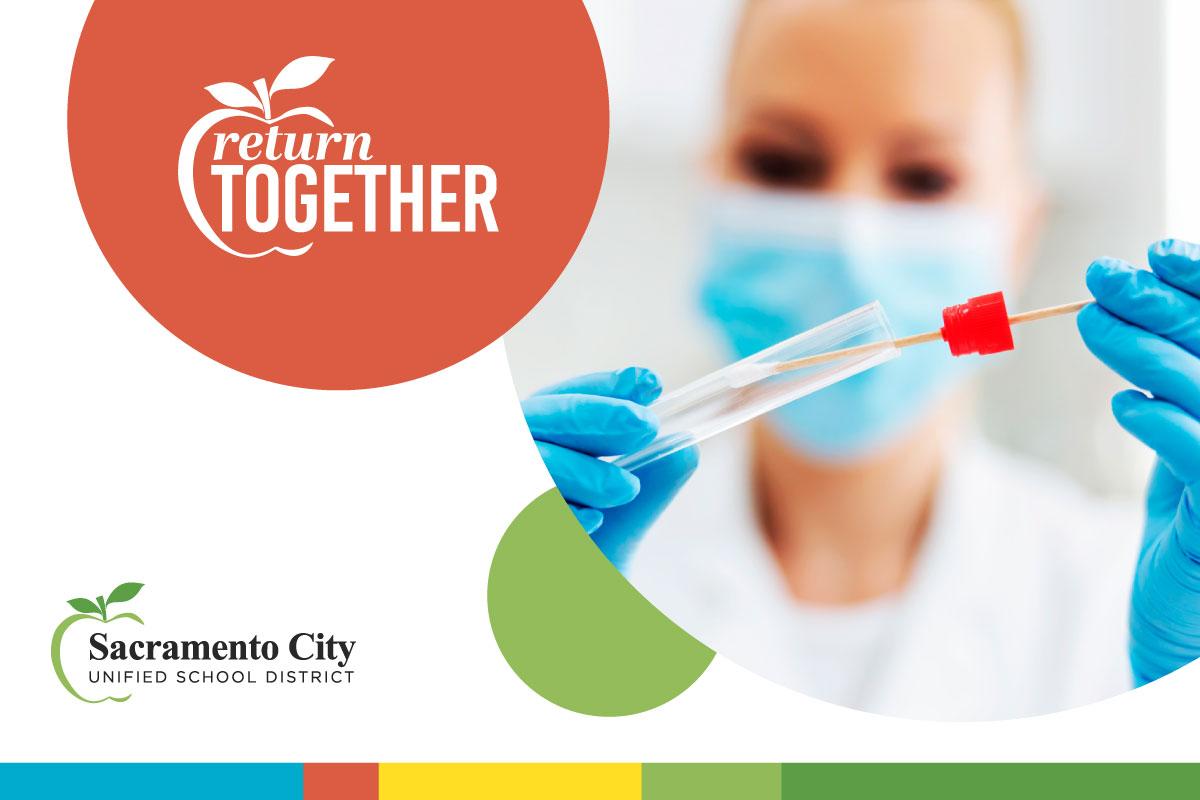 Dear Sacramento Unified School District Families,
Welcome back from Winter Break. We're happy to see our Students resume learning after some much needed rest. We also know that the highly contagious Omicron variant is spreading quickly, and that finding tests is difficult at this time with high demand and limited supply, and that you may be feeling anxiety about sending your Student to school. Regular testing is imperative to minimize the spread, so we wanted to remind you of the testing options that are available for SCUSD Students and Staff.
Whenever school is in session, we have COVID testing available every Monday through Friday in school site care rooms, routine surveillance testing at all of our school locations and at the following locations and times:
Serna Center
5735 47th Ave.
12pm-3:30pm
Albert Einstein Middle School
9325 Mirandy Dr.
3pm-6pm
Given high demand for testing, be prepared to wait in line if necessary. SCUSD is primarily providing rapid antigen tests, however PCR testing is also available. Both tests are self-administered nasal swabs: the rapid antigen test which is processed onsite and provides results in 15-30 minutes and a PCR test which is processed in a lab and provides results in 24-48 hours. SCUSD is able to provide testing to all Students and Staff already on campus, and can provide testing to any Students, Staff, or household members at our additional testing locations at the Serna Center for Albert Einstein Middle School.
If your Student has any symptoms associated with COVID-19, we ask that you please keep your Student at home. If symptoms develop while your Student is at school, there is also limited testing available in our school site care rooms during school hours.
Thank you for your efforts in helping keep our community as safe as possible during this uncertain time.