Meal Distribution Schedule for Winter Break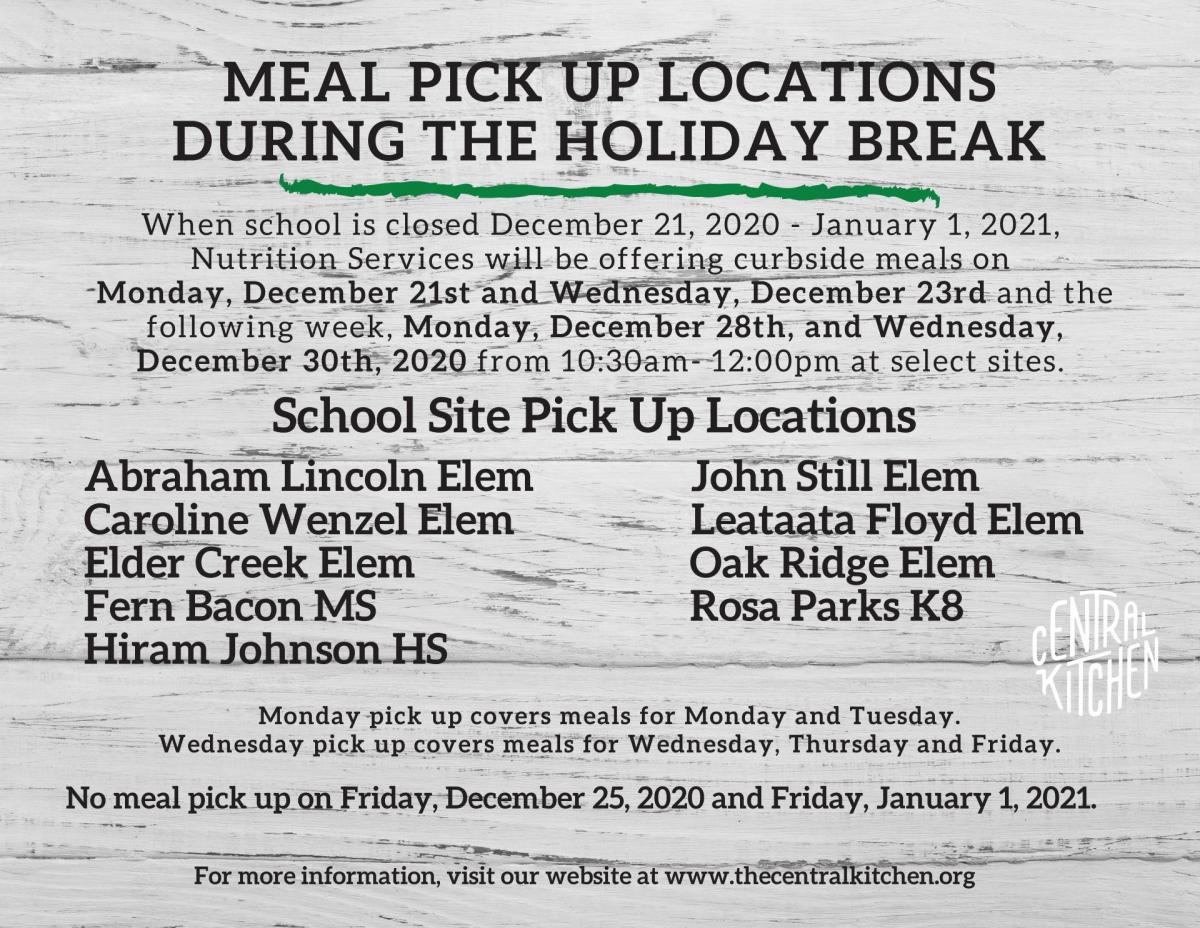 Attention Sacramento City Unified Families,
When school is closed December 21, 2020 – January 1, 2021, Nutrition Services will be offering curbside meals on Monday, December 21 and Wednesday, December 23 and the following week, on Monday, December 28, and Wednesday, December 30, 2020 from 10:30am- 12:00pm at select sites. Meals are available at no charge to children 0-18 years only.
School Site Pick-up Locations
Abraham Lincoln Elementary
Caroline Wenzel Elementary
Elder Creek Elementary
Fern Bacon Middle School
Hiram Johnson High School
John Still Elementary
Leataata Floyd Elementary
Oak Ridge Elementary
Rosa Parks K-8 School
Monday's pick up covers meals for Monday and Tuesday. Wednesday's pick up covers meals for Wednesday, Thursday and Friday. There will be no meal pick up on Friday, December 25, 2020 and Friday, January 1, 2021.
Download English and Spanish flyers.
For more information, visit https://thecentralkitchen.org/curbside/.