Looking Ahead to the Safe Reopening of Schools after COVID-19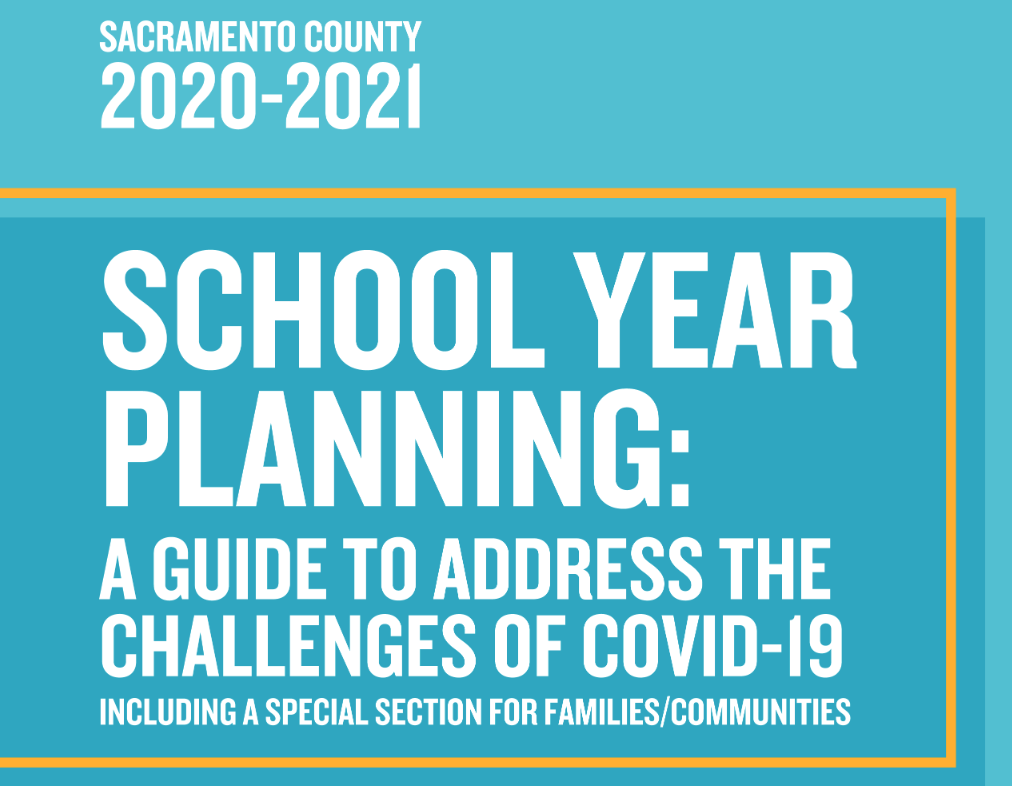 Our district has collaborated with 12 local school districts and the Sacramento County Office of Education (SCOE) to help develop SCOE's document of guiding principles and planning considerations regarding reopening schools for the 2020-21 school year. The document – School Year Planning: A Guide to Address the Challenges of COVID-19 – provides guidelines and considerations as each district creates their own reopening plan.
Therefore, Sac City Unified is developing a plan to resume school in the fall. Of course, because of health and safety guidelines, we expect school to look much different than when we left our physical campuses on March 13.
We ask our community to be patient and to help us create a physically and emotionally safe space for everyone. We also know information changes quickly and we must remain nimble and adjust as needed to best protect the safety, as well as the academic, social and emotional needs, of our students and community. We may find ourselves adopting new strategies or measures – and quickly having to revise our plan. Safety is first, and flexibility is key as we try to contain the spread of COVID-19.
Our Planning Process
Our plan will be based on the SCOE document and in consideration of our own community's needs. Our plan will consider the following areas:
Academics – Meeting academics needs in a modified space
Attendance and Engagement – Increasing connectedness and engagement
Culture and Climate – Fostering social and emotional learning and well-being
Nutrition Services – Meeting nutritional needs
Public Health Mitigation Measures and Operations – Health and safety protocols that must be followed to keep students, families, and school staff safe and healthy.
We need your input and ideas
We will involve a variety of stakeholders in the process of reopening, through surveys and outreach to families, staff, and community members. We know that this is a collective process that benefits from a variety of viewpoints.
What Families Can Expect
SCOE's guiding document provides information on what families can expect when schools reopen and explains in plain terms how schools may be different when campuses reopen. This document is based heavily on recommended health and safety guidance from Sacramento County Public Health based on current protocols and restrictions.
Additional Funding Needed
It is also important to note that opening schools successfully will depend on adequate funding to support needed safety and scheduling. Various state waivers will also be needed to afford flexibility from traditional compliance requirements.
Sac City Unified has taken a leadership role in advocating for additional funding for schools districts planning to reopen with limited funding after the COVID-19 crisis. In April, Sac City Unified sent a letter, as part of a coalition of urban school districts, to Governor Newsom requesting additional funding for COVID-related expenses. In May, the same coalition sent a letter to the Assembly expressing deep concern about state budget cuts and expectations around reopening of schools. On May 15, Sac City Unified, as part of a coalition led by SCOE, sent letters to state and federal leaders commenting on the challenges that districts regarding funding. Also in May, our district sent written comments to the Assembly Subcommittee on Education on the importance of additional funding for Nutrition Services.