Linda Ronstadt: Sound of My Voice Special Screening and Panel Presentation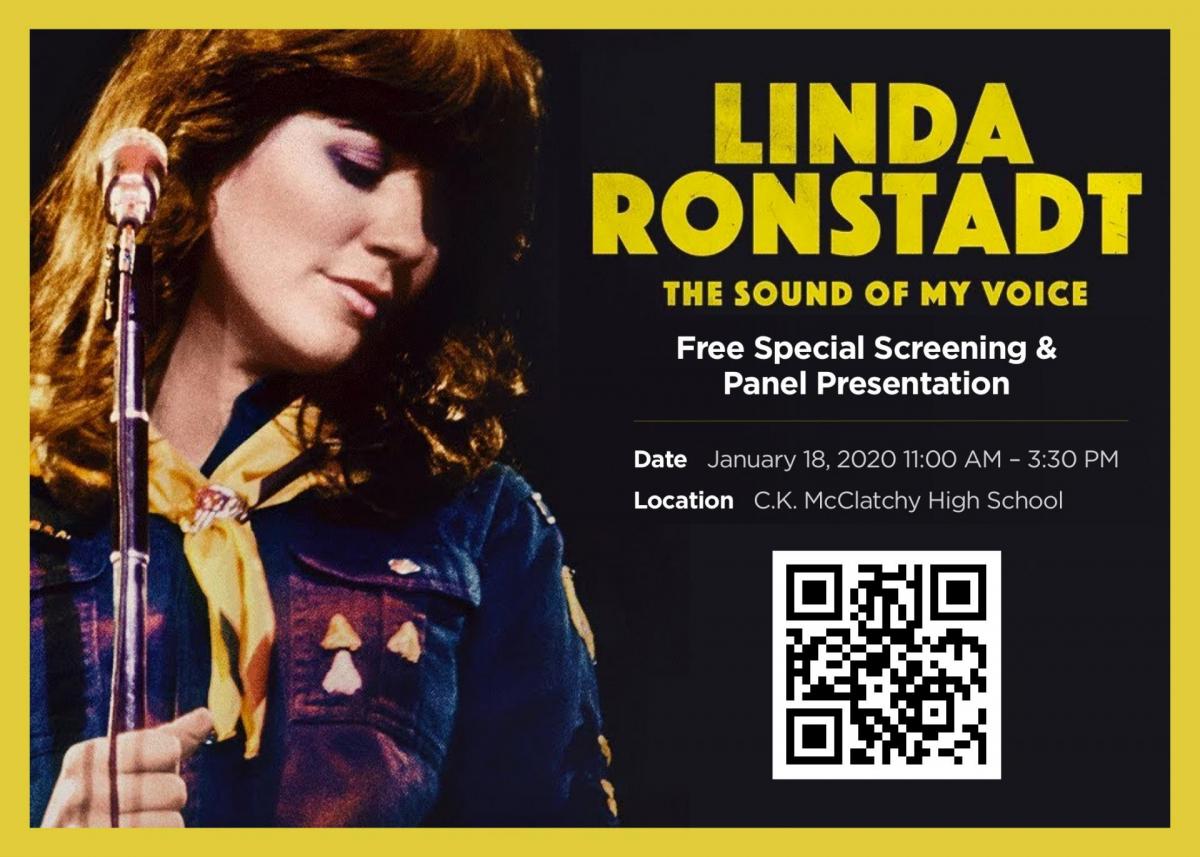 We hope you can join us for a special screening of "Linda Ronstadt: The Sound of My Voice" at C.K. McClatchy High School. The event will take place on Saturday, January 18, from 11:00 a.m. to 3:30 p.m. The screening is free.
Following the screening, there will be a women's panel discussion regarding the film's major themes. Lunch and panel goodies will be available as well. After the film, we will also share information on a $100 cash prize essay competition for students.
Linda Ronstadt is a Mexican-American singer who, throughout her career, holds six platinum-selling albums in a row and has scored significant hits from the late 1960s until the 1980s.
For more information about the event, please click here.