Let us know your experience with distance learning!
Survey deadline is tomorrow at 8 p.m.
Tomorrow is the last day to fill out our surveys on your distance learning experience! The surveys will close on June 18 at 8 PM.
Student Survey for grades 4-12
There are two student surveys: one for grades 4-6 and another for grades 7-12. Students should have received an invitation to their SCUSD email account, and the survey may also be accessed in their Clever Account by looking for the icons below.
This survey is intended to help us understand students' experience with distance learning during the school closure.
Family Survey for all grades
Families from all grades can also give us their feedback about their distance learning experience. This survey may be accessed at the following links until 8 PM tomorrow:
These surveys won't be the last time you hear from us!
We will continue to seek feedback from our community on different planning topics as we develop our reopening plan. In the next few weeks we will also seek feedback from families of students with disabilities, families of English Learner students, and more. Look out for additional communications soon!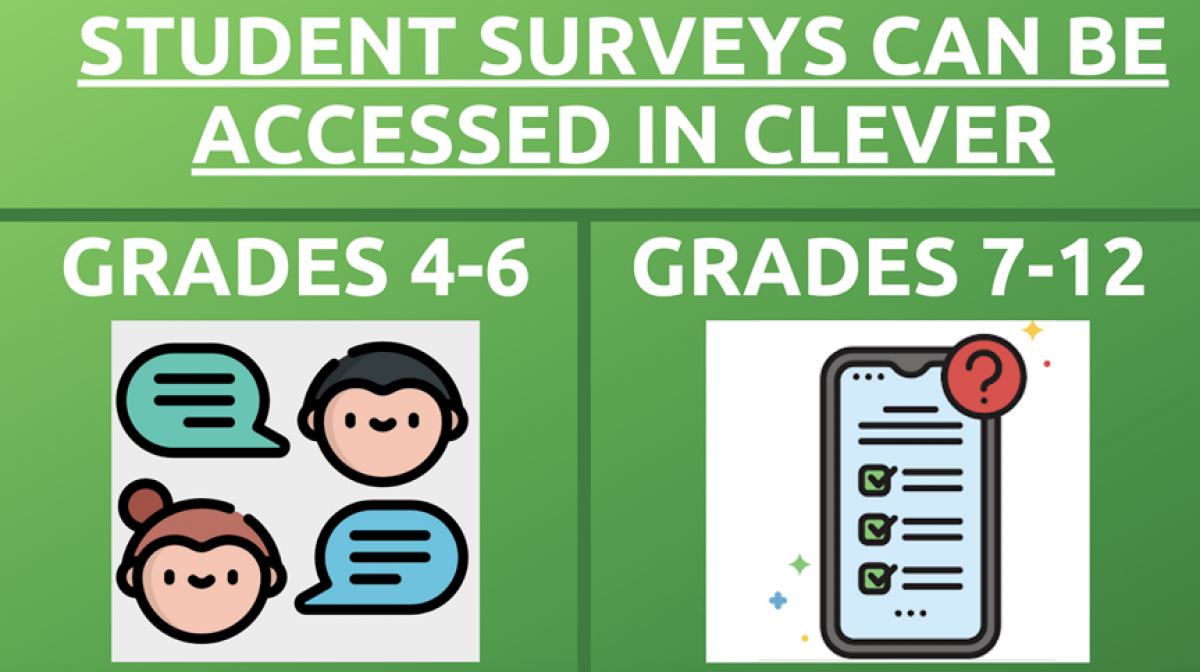 Survey icons are located in Clever. The surveys are available in both English and Spanish.