LCAP Parent Advisory Committee Application Deadline is Friday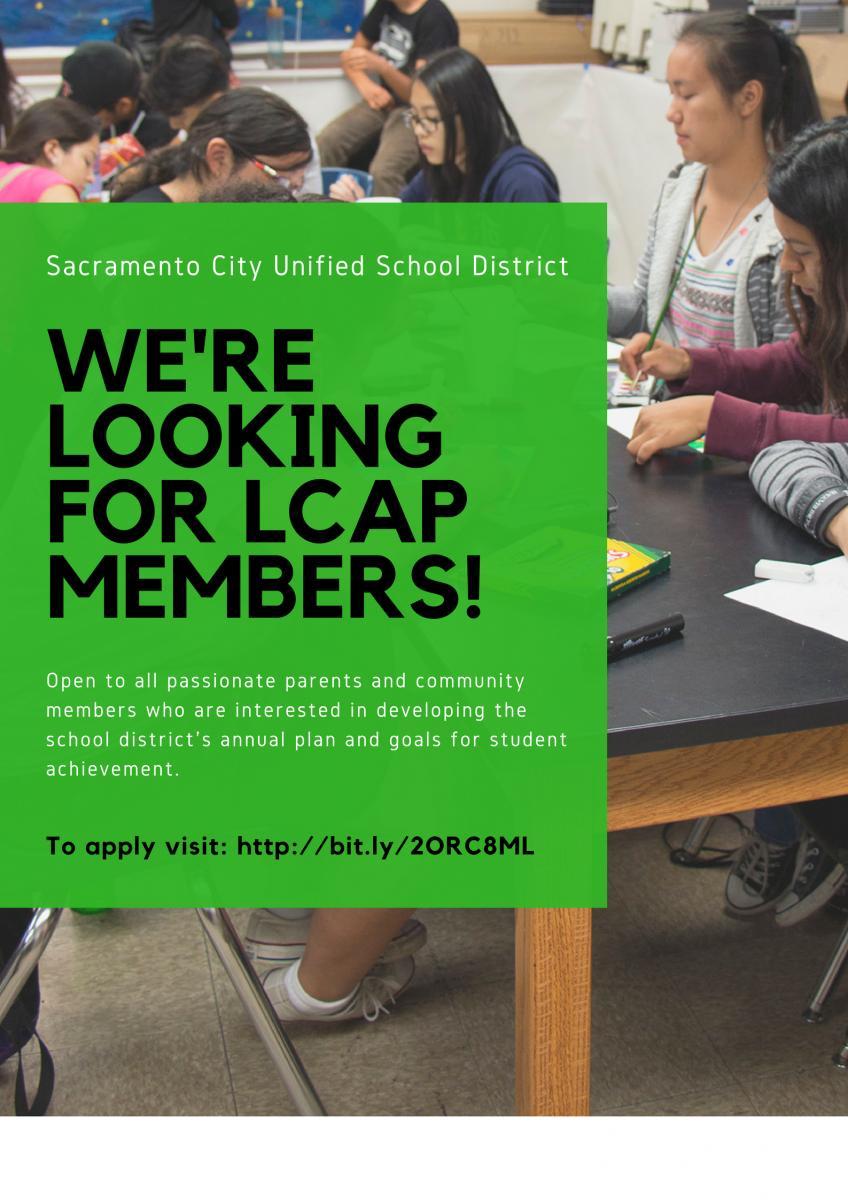 The Local Control and Accountability Plan (LCAP) is the district's plan to support student learning. One key aspect of the plan's development is to ensure engagement with parents and guardians of the district's highest-need students.
A Parent Advisory Committee (PAC) established to review and comment on the plan is appointed by members of the Board of Education. Interested parents, students or community members are asked to submit an application by Friday, September 14 at 5:00 p.m.
The online application is here.
A paper application can be found at the district's Family and Community Engagement office. For more information about the plan or the monthly meeting schedule, please visit the district's LCAP website at www.scusd.edu/lcap.