Kennedy senior Rohit Jhawar recognized for winning national debate championship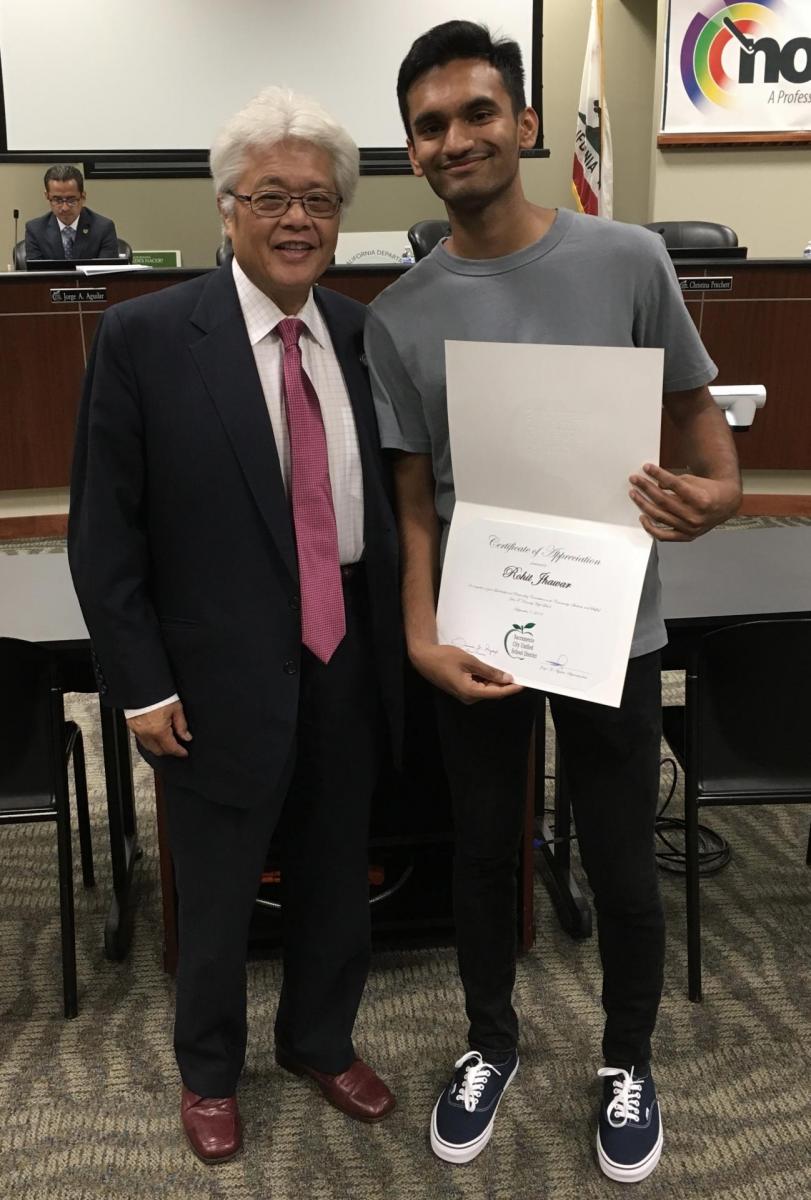 The Sacramento City Unified Board of Education recognized John F. Kennedy High School student Rohit Jhawar at its September 5, 2019 meeting. Rohit was recognized for winning the 2019 National Speech and Debate tournament in Dallas, Texas at the end of last year.
Rohit's accomplishment is significant in that it represents a first for the District. The Kennedy senior beat out thousands of students from across the nation in the Congressional-styled Debate championship, which is one of the largest academic competitions in the World.
Rohit gave three speeches during his final rounds where the topics included:
The possibility of requiring companies to provide an opt-in form to users if companies wish to collect user data;
Whether or not the Department of Defense should be required to provide written reports to Congress if they would want to establish new ground-based nuclear weapons;
And, if the United Kingdom and the United States should develop a Free Trade Agreement.
On behalf of the entire community, the District sends its warm congratulations to Rohit on a job well done! Learn more about Kennedy High School and its strong program offerings by visiting the school's website.