Kaiser grant will help fund Sac City Unified's LGBTQ Student Support Services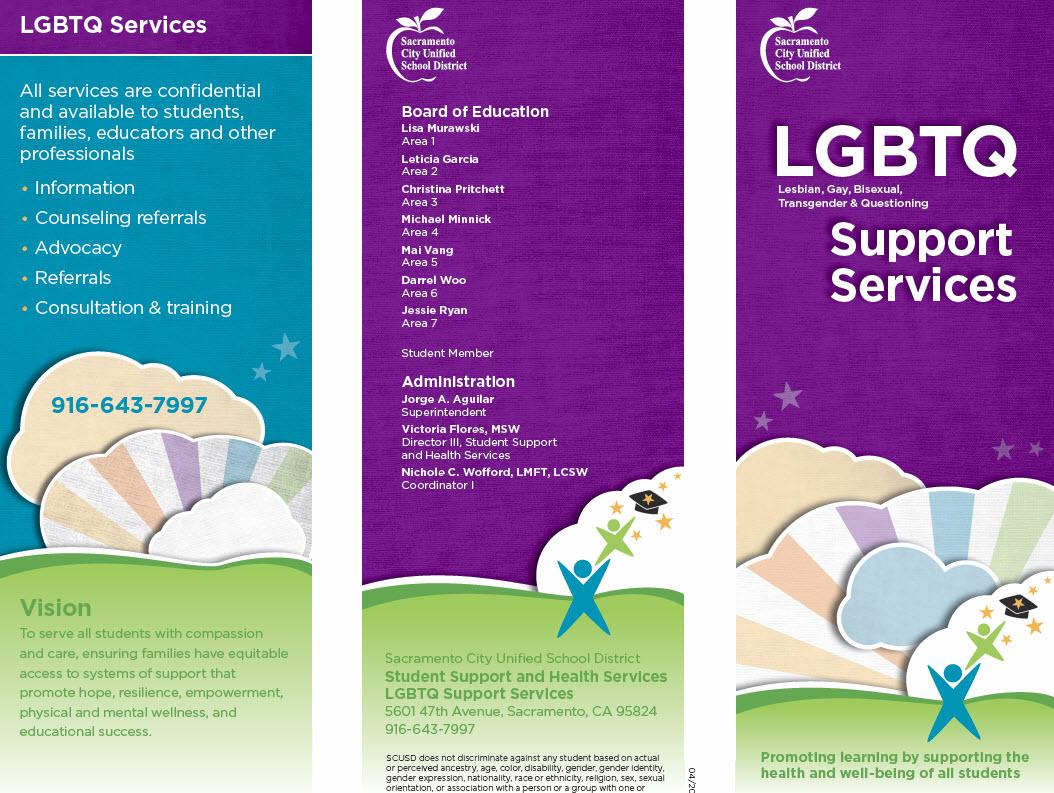 Thank you to Kaiser Permanente's Northern California Benefit Programs for earlier this month awarding a $50,000 grant to SCUSD's LGBTQ Mental Health Project!
The grant will allow the District's Connect Center to continue providing important social, emotional, and mental health for District students. The centralized Student Support Center serves as a "gateway" to critical support services for students and families in the school district. The project focuses on mental health training and support resources for our LGBTQ student community, their families, and district staff serving them.
The District's grant goals include providing Safe Zone training to departments/school sites; plan and host the "Be Brave/Be You" youth leadership and "No Time to Lose" professionals conferences. Additional goals are to provide case management services for mental health, health access, and health navigation to other LGBTQ-specific services within the school district or the broader community.
Kaiser Permanente awarded a total of $1.8 million in grants to 61 local nonprofit organizations to improve the health of under-served communities throughout the greater Sacramento area. The District is proud to be a recipient of these funds so we can better serve our students' needs.
For more information about the District's student support services, please click here.