It's time for high school seniors to start completing the FAFSA!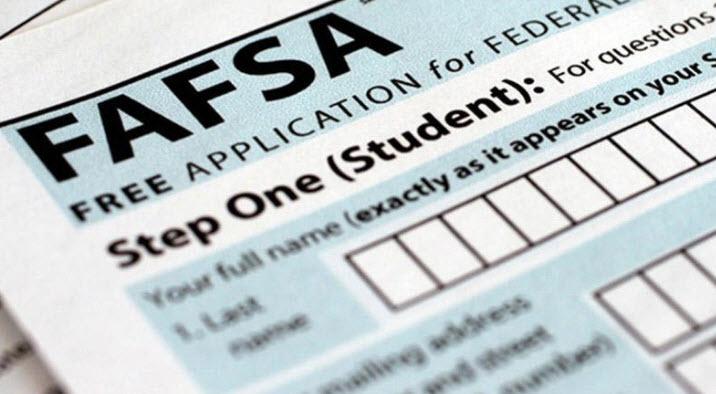 High school seniors who are planning or considering attending college next fall should complete the Free Application for Federal Student Aid, also called the FAFSA, as soon as possible beginning October 1st.
Even if students do not think they will qualify for financial aid, it is a good idea to file. Many students who think they will not qualify actually would, and they end up leaving millions of dollars in grant money unclaimed if they do not file. The sooner students fill out and submit the FAFSA, the more grant money they are likely to receive. Filing early also helps to ensure students do not miss the deadline for California state and college aid. In California, the deadline for the "Cal Grant" is March 2, 2019. For each college or university that a high school senior applies, check their respective FAFSA submission deadlines.
The October 1st date is essential with regards to state grant funds that dwindle, which is why the District encourages starting early on the process of completing the FAFSA. Once the FAFSA form is submitted, a Student Aid Report will be generated and sent. It is necessary to check the status of the student's FAFSA application.
To help inform students and families about the basics of the FAFSA application process, the District is hosting a FAFSA informational session on October 29, 2019. Here are the details:
Where: Serna Center: 5735 47th Avenue, Sacramento, CA
Room: Michigan/Minnesota
Date: October 29, 2019
Time: 6:00 p.m. to 7:30 p.m.
Topic: FAFSA – An overview of financial aid
Students and families who cannot attend the October 30th informational workshop and wish to receive direct assistance with filling out their financial aid forms should visit the California Student Aid Commission's Cash for College web page for a listing of FAFSA workshops.