Introducing Sac City Unified's Return to Play Plan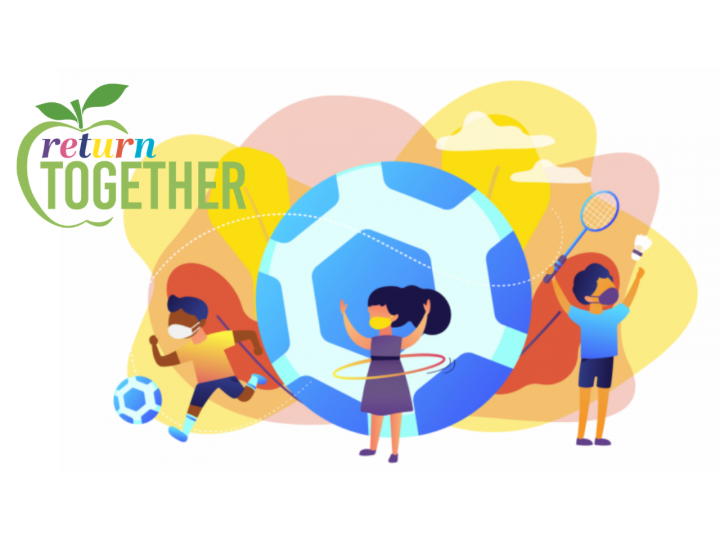 Athletics are important to the physical, mental and social wellbeing of our students. We are excited to announce that beginning on December 1, 2020, the district will begin to welcome back high school student athletes to participate in conditioning that is consistent with state and county health requirements. The district will begin athletic conditioning as part of Phase One of the California Interscholastic Federation guidelines. In Phase One, only outdoor physical conditioning and practice activities will be permitted.
Please view the full Return to Play plan here.
At this time, each Sac City Unified comprehensive high school will begin a phased-in approach to bringing athletes back to athletic conditioning. Participants should contact their athletic director or site administrator for information regarding specific sport return dates.
To protect the health and safety of students and staff, participants must adhere to the Return to Health requirements, which include:
Additionally, the following requirements will be observed:
Athletes and coaches will participate in cohorts, or groups of no more than 27 (consistent with state and county guidance)
Equipment will be designated and used within each cohort
All equipment will be disinfected after use by each cohort
There should be no shared athletic supplies, such as towels, clothing, shoes, or water bottles, between students
Spectators will not be permitted
Come dressed for practice, as locker rooms will not be used
As public health conditions may change, our district may be required to cease conditioning activities. Families should be prepared for these possible changes.
As required as part of the Return to Health Plan, the district will provide participants with PPE supplies, such as touchless thermometers, face coverings, gloves, sanitizer, and disinfectants. The facilities will be properly disinfected on a daily basis (video), and areas marked with signage and other guides to help participants adhere to health and safety protocols.
Sac City Unified is committed to protecting the health and safety of students and staff who choose to participate in athletic activities.
For information on our Return Together plans, visit returntogether.scusd.edu.