Innovative Partnership Shows Seniors Which Colleges Match Their Academic Profiles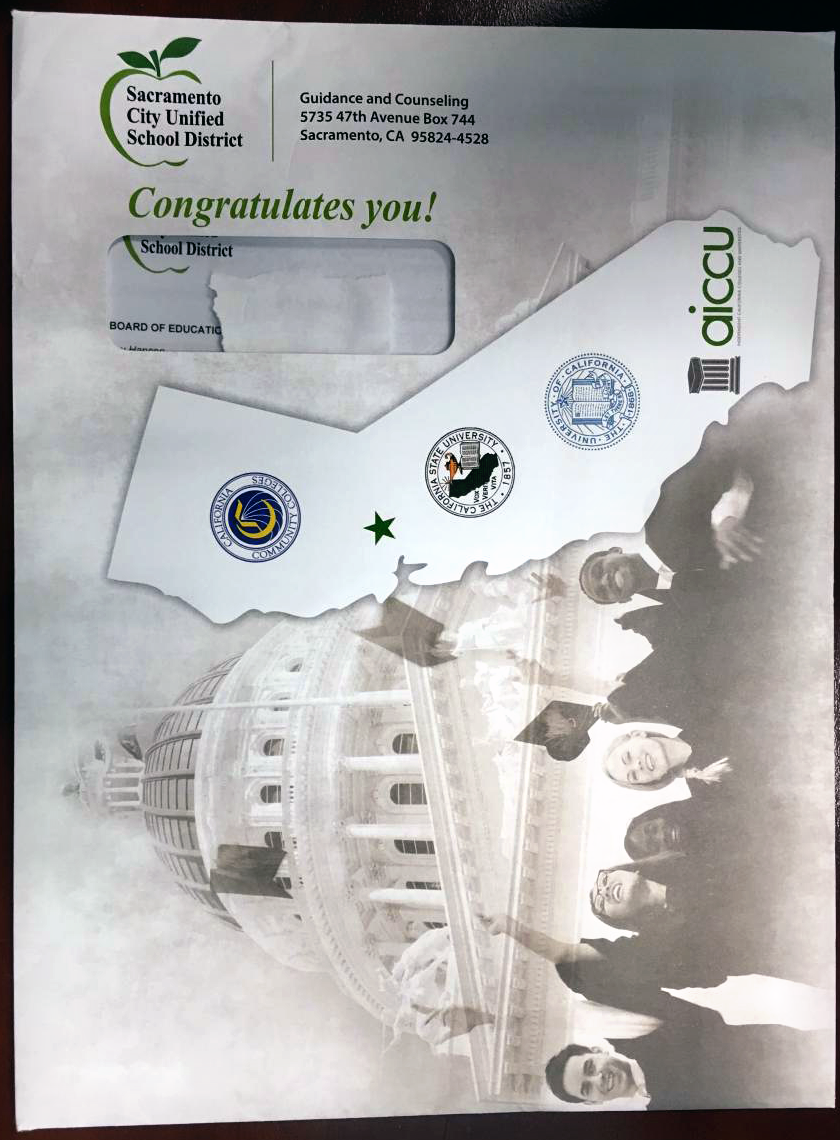 If your student is a high school senior this year, you should have received a college eligibility packet sent from our school district to your mailbox last week. As part of Superintendent Aguilar's vision to ensure all students graduate with the greatest number of postsecondary choices from the widest array of options, the district is mailing information directly to the households of high school seniors notifying them which college and university admission profiles most closely align with their current academic standing. Watch this video to learn more about why you should discuss the information in this packet with your student or watch this segment on Good Day Sacramento.
The college eligibility packets are one of the unique benefits of a partnership the district has established with the University of California, Merced and other higher educations institutions. The packet also contains other important information including:
Where and how to apply for financial aid
Tips on applying for colleges and universities that your student is eligible for and upcoming deadlines
Details on your student's current academic profile including number of credits completed, UC/CSU GPA, A-G units completed, SAT score(s), college readiness and other important college eligibility indicators
Other helpful tips for making a decision on higher education options that align with student interests
We encourage seniors to explore the options available with their families and discuss with school staff and others, their goals after high school.