The Importance of Back to School Nights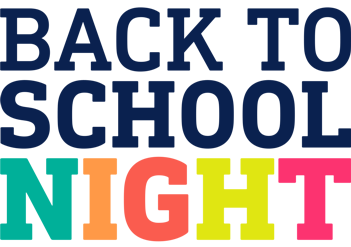 With all of the chaos of the first few weeks of school, Back to School Night may seem like one more appointment that you have to squeeze in between soccer practice and homework. Take advantage of this annual event to see the world your child inhabits every day and meet the teachers and administrators in charge. It's one of the best ways to begin to build that all-important home-school connection.
Below is a list of all our Sac City Back-to-School Nights. For specific information about an event, please call or visit your student's school website.
Elementary School
| School | Back to School Night |
| --- | --- |
| Abraham Lincoln Elementary | September 12, 2018 |
| Bret Harte Elementary | September 19, 2018 |
| Caleb Greenwood Elementary | September 12, 2018 |
| Camellia Basic Elementary | September 12, 2018 |
| Caroline Wenzel Elementary | September 19, 2018 |
| Cesar Chavez Elementary | September 5, 2018 |
| Crocker/Riverside Elementary | September 12, 2018 |
| David Lubin Elementary | September 26, 2018 |
| Earl Warren Elementary | September 25, 2018 |
| Edward Kemble Elementary | September 5, 2018 |
| Elder Creek Elementary | September 19, 2018 |
| Ethel I. Baker Elementary | September 19, 2018 |
| Ethel Phillips Elementary | September 19, 2018 |
| Father Keith B. Kenny Elementary | September 19, 2018 |
| Golden Empire Elementary | September 19, 2018 |
| H.W. Harkness Elementary | September 19, 2018 |
| Hollywood Park Elementary | September 12, 2018 |
| Hubert Bancroft Elementary | September 19, 2018 |
| Isador Cohen Elementary | September 19, 2018 |
| James Marshall Elementary | September 12, 2018 |
| John Bidwell Elementary | September 25, 2018 |
| John Cabrillo Elementary | September 5, 2018 |
| John Sloat Elementary | September 26, 2018 |
| Leetaata Floyd Elementary | September 13, 2018 |
| Mark Twain Elementary | September 12, 2018 |
| Matsuyama Elementary | September 12, 2018 |
| New Joseph Bonnheim | August 16, 2018 |
| Nicholas Elementary | September 12, 2018 |
| Oak Ridge Elementary | September 26, 2018 |
| O.W. Erlewine Elementary | September 19, 2018 |
| Pacific Elementary | September 19, 2018 |
| Parkway Elementary | September 12, 2018 |
| Peter Burnett Elementary | September 19, 2018 |
| Phoebe Hearst Elementary | September 12, 2018 |
| Pony Express Elementary | September 19, 2018 |
| Sequoia Elementary | September 12, 2018 |
| Success Academy | September 12, 2018 |
| Susan B. Anthony Elementary | September 7, 2018 |
| Sutterville Elementary | September 5, 2018 |
| Tahoe Elementary | September 19, 2018 |
| Theodore Judah Elementary | September 12, 2018 |
| Washington Elementary | September 12, 2018 |
| William Land Elementary | September 5, 2018 |
| Woodbine Elementary | September 12, 2018 |
K-8 Schools
School
Back to School Night
A.M. Winn K-8 School
September 18, 2018
Alice Birney K-8 School
September 26, 2018
Genevieve Didion K-8 School
September 5, 2018
John Morse K-8 School
September 12, 2018
Leonardo da Vinci K-8 School
September 12, 2018
Martin Luther King Jr. K-8
September 12, 2018
John Still K-8 School
Grades K-6: September 11, 2018
Middle School: September 18, 2018
Rosa Parks K-8 School
September 19, 2018
Middle Schools
School
Back to School Night
Albert Einstein Middle School
September 18, 2018
California Middle School
September 11, 2018
Fern Bacon Middle School
September 27, 2018
Kit Carson International Academy
September 18, 2018
Sam Brannan Middle School
September 25, 2018
School of Engineering and Science
September 27, 2018
Sutter Middle School
September 4, 2018
Will C. Wood Middle School
September 25, 2018
High Schools
| School | Back to School Night |
| --- | --- |
| Accelerated Academy | September 27, 2018 |
| American Legion High School | September 27, 2018 |
| C.K. McClatchy High School | September 20, 2018 |
| George Washington Carver High School | September 13, 2018 |
| Hiram Johnson High School | September 20, 2018 |
| John F. Kennedy High School | September 13, 2018 |
| Kit Carson International Academy | September 18, 2018 |
| Luther Burbank High School | September 27, 2018 |
| The MET Sacramento | September 13, 2018 |
| New Technology High School | September 6, 2018 |
| Rosemont High School | September 27, 2018 |
| School of Engineering and Sciences | September 27, 2018 |
| West Campus High School | September 20, 2018 |