Happy Valentine's Day – Be Heart Healthy All Year Long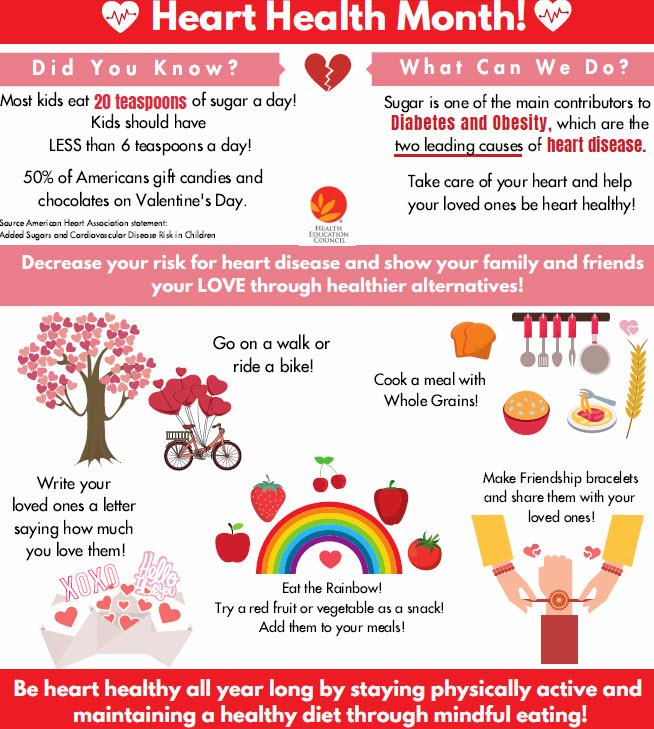 Did you know? Most kids eat 20 teaspoons of sugar a day! Sugar is one of the main contributors to diabetes and obesity, which are the two leading causes of heart disease.
Here are some great healthier alternatives on how to show your family and friends your LOVE on Valentine's Day:
Go on a walk or ride a bike.
Cook a meal with whole grains.
Make friendship bracelets and share them with your loved ones.
Eat the Rainbow! Try a red fruit or vegetable as a snack, and add them to your meal.
Write your loved ones a letter saying how much you love them.
And remember to stay healthy all year long by staying active and maintaining a healthy diet through mindful eating!
For more information, visit www.healthhedcouncil.org. Click here for some healthy snack and party ideas in the classroom.