Halloween is Next Week: Please Read Our Guidelines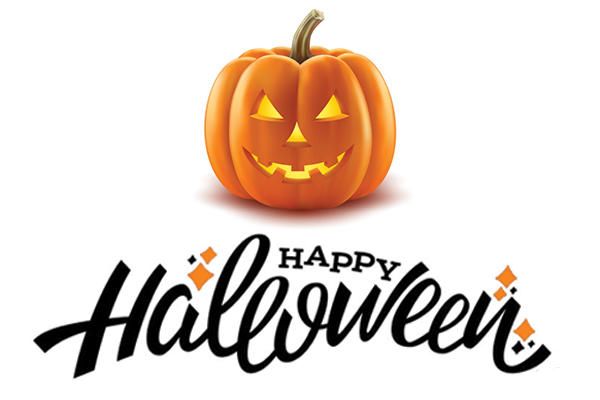 Many of our students and families are excited about Halloween next Wednesday. Sacramento City Unified School District understands some of our schools, students and families plan on wearing costumes and engaging in other fun activities in the spirit of Halloween. As your family makes decisions about whether to engage in Halloween activities, we would like to make you aware of some key guidelines on costumes worn at school sites, as well as suggested recommendations on food choices.
Costume Guidelines
If your student plans on wearing a costume to school, please make wise decisions and carefully consider the appropriateness of the costume. Masks that cover a student's face are never appropriate to wear during school. If a costume comes with a mask, please do not wear the mask during the school day. Costumes or props that suggest or depict violence are also inappropriate attire for school, and, in some cases, can lead to disciplinary action if they violate school district policies.
Food Selection
During this season of tricks and treats, be mindful of how much sugar is in those delicious treats. Here's a helpful guide from the Health Education Council on the amount of sugar the American Heart Association recommends children should consume in a day. Please encourage your student to be aware of their sugar intake.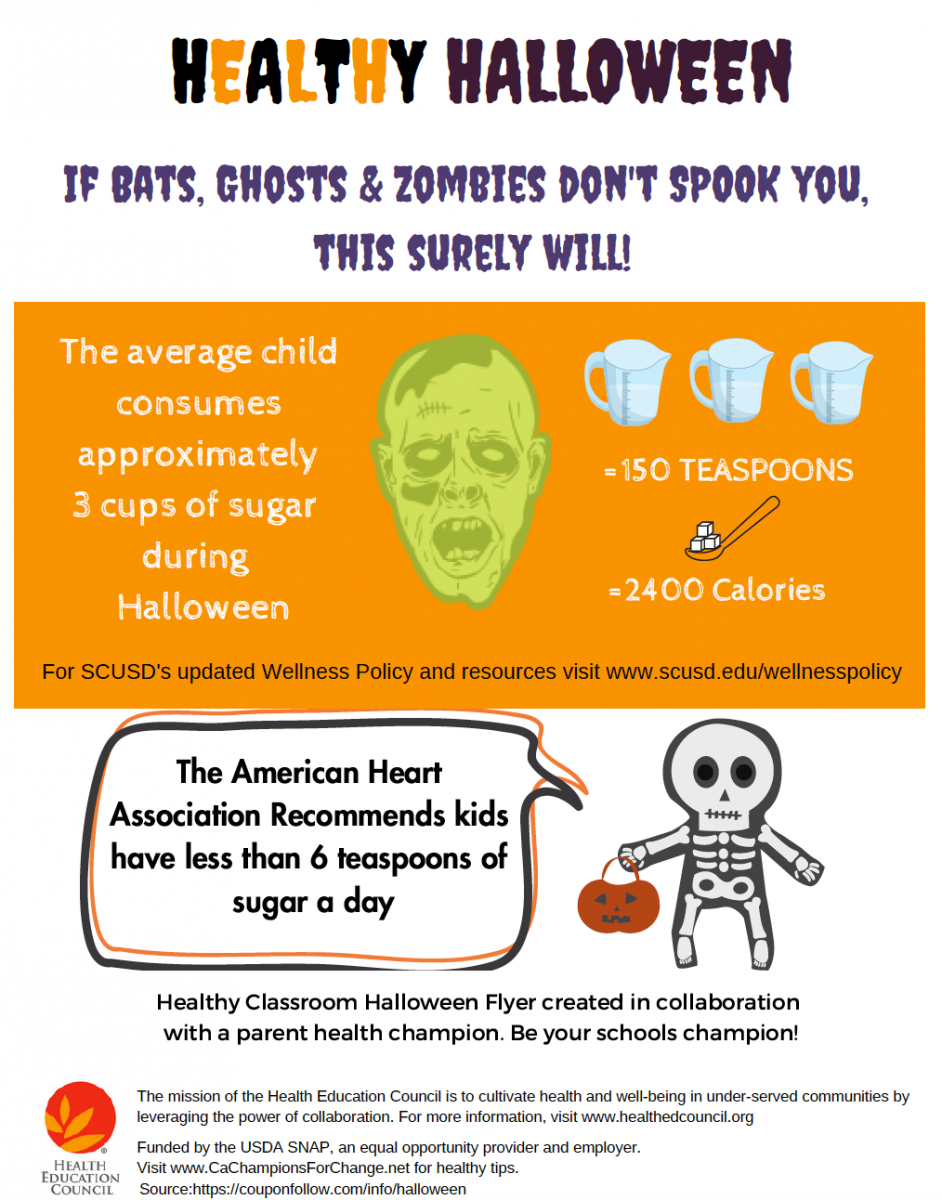 Thank you for considering these helpful Halloween guidelines and recommendations. If you would like to read more about our efforts to improve student health and wellness, please review our wellness policy. Enjoy your Halloween!