Guidance on Safe Fall and Winter Celebrations During the Pandemic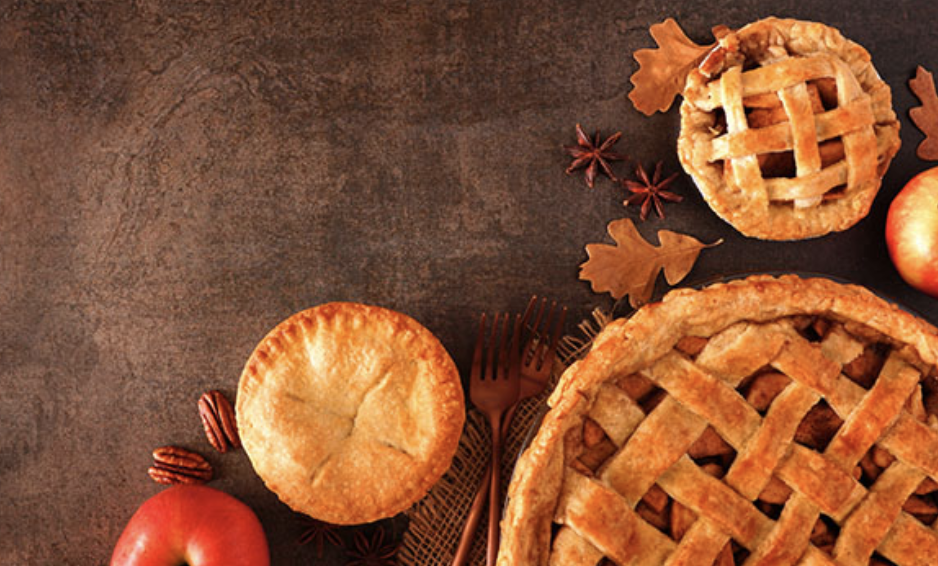 Fall and winter celebrations typically include large gatherings of families and friends, crowded parties, and travel that may put people at increased risk for COVID-19.
Gathering with people you do not live with poses a high risk of spreading COVID-19 and could put your family and loved ones at risk. Just one sick person who may not have any symptoms can infect everyone present. We call this a super-spreader event.
To keep yourself and loved ones safe follow the 3 C's – Avoid Closed Spaces, Crowds and Close Contacts. The safest way to celebrate is to spend time with people in the same household or to celebrate virtually.
If you will be participating in or hosting a celebration, follow these tips for safely gathering:
Host or participate in outdoor activities only
If you are indoors, avoid crowded, poorly ventilated, or fully enclosed indoor spaces. Increase ventilation by opening windows and doors.
Host activities with people from your household or local area. If you are planning in-person holiday gatherings with people outside of your household, ask all guests to strictly avoid contact with people outside of their households for 14 days before the gathering.
Limit the number of attendees as much as possible.
All members must wear face coverings throughout the event – provide extra face coverings for those who need one.
Have a designated place for hand washing and provide hand sanitizer that contains at least 60% alcohol.
Provide facial tissues for cough & sneeze hygiene.
Holiday Travel
Traveling increases the chance of getting and spreading COVID-19. Staying home is the best way to protect yourself and others. Review health advice from the following webpages to decide whether to go on holiday travel:
Travel During the COVID-19 Pandemic
* Current health screening procedures require that individuals who traveled internationally within 14 days, must complete a 14 day quarantine without symptoms of illness before returning to work or school.
References
_________________________________________________________________
Orientación Sobre Celebraciones Seguras de Otoño e Invierno Durante la Pandemia
Las celebraciones de otoño e invierno por lo general, incluyen grandes reuniones de familiares y amigos, fiestas llenas de gente y viajes que pueden poner a las personas en mayor riesgo de contraer COVID-19.
Reunirse con personas que no viven con usted presenta un alto riesgo de transmitir el COVID-19 y podría poner en riesgo a su familia y seres queridos. Una sola persona enferma que no presenta ningún síntoma puede infectar a todos los presentes. A esto lo llamamos un evento supercontagiador.
Para mantener su seguridad y la de sus seres queridos, siga estos 3 consejos: evite los espacios cerrados, las aglomeraciones de personas y los contactos cercanos. La forma más segura de celebrar es pasar tiempo con personas del mismo hogar o celebrar virtualmente.
Si usted participará o será el anfitrión de una celebración, siga estos consejos para reunirse de manera segura:
Organice o participe en actividades al aire libre solamente
Si está adentro, evite los espacios interiores con mucha gente, mal ventilados o completamente cerrados. Aumente la ventilación abriendo las ventanas y puertas.
Organice actividades con personas de su hogar o área local. Si está planeando reuniones festivas en persona con personas fuera de su hogar, pida a todos los invitados que eviten estrictamente el contacto con personas fuera de su hogar durante 14 días antes de la reunión.
Limite la cantidad de asistentes tanto como sea posible.
Todos los asistentes deben usar cubiertas faciales durante todo el evento; proporcione cubiertas faciales adicionales para quienes las necesiten.
Tenga un lugar designado para lavarse las manos y proporcione un desinfectante de manos que contenga al menos un 60% de alcohol.
Proporcione pañuelos faciales desechables para la higiene al toser y estornudar.
Viajes Durante las Festividades
Viajar aumenta la posibilidad de contraer y propagar el COVID-19. Quedarse en casa es la mejor manera de protegerse y proteger a los demás. Revise los consejos de salud de las siguientes páginas web para decidir si debe realizar un viaje durante las festividades:
Viajes Durante la Pandemia de COVID-19
* Los procedimientos de detección de salud actuales requieren que las personas que viajaron internacionalmente dentro de los 14 días deben completar una cuarentena de 14 días sin síntomas de enfermedad antes de regresar al trabajo o la escuela.
Referencias
_________________________________________________________________
Cov Lus Qhia Txog Cov Kev Lom Zem Kom Nyab Xeeb rau Lub Caij Npooj Ntoos Zeeg thiab Caij Ntuj No Thaum Muaj Kab Mob Sib Kis
Cov kev lom zem rau lub caij npooj ntoos zeeg thiab caij ntuj no feem ntau muaj xws li kev sib sau uake ntawm tsev neeg thiab cov phooj ywg, cov koom txoos yuav muaj tib neeg coob coob, thiab tej kev mus ncig teb chaws yuav ua rau tib neeg raug tus kab mob COVID-19 coob ntxiv.
Sib sau uake nrog cov neeg uas koj tsis nyob nrog yuav ua rau kis tau tus kab mob COVID-19 thiab yuav ua rau koj tsev neeg thiab cov neeg koj hlub raug tus kab mob. Tsuas yog ib tug neeg mob uas tsis muaj cov tsos mob tuaj yeem kis tau rau txhua tus neeg nyob hauv. Peb hu qhov no tias yog kev sib kis loj tshaj plaws (super-spreader event).
Txhawm rau kom koj tus kheej thiab cov neeg koj hlub muaj kev nyab xeeb, ua raws li cov 3 C – Tsis txhob nyob rau tej qhov chaw titi, Tej chaw uas muaj tig neeg coob coob thiab nyob zeze lwm tus neeg. Txoj kev ua kev lom zem kom nyab xeeb tshaj plaws ces yog siv sijhawm nrog cov neeg nyob hauv koj tsev neeg lossis ua kev lom zem online xwb.
Yog tias koj yuav koom rau hauv lossis ua ib qho kev lom zem, ua raws li cov lus qhia no txhawm rau kev sib sau uake kom muaj kev nyab xeeb:
Ua lossis koom rau hauv cov kev uasi uas nyob rau nraum zoov xwb
Yog tias koj nyob hauv tsev, tsis txhob nyob nrog tib neeg coob coob, nyob rau cov chaw uas tsis dim pa, lossis cov chaw uas muab kaw ntom nti. Ua kom muaj kev dim pab los ntawm qhib cov qhov rais thiab qhov rooj.
Ua cov kev uasi nrog cov neeg nyob hauv koj tsev neeg lossis hauv ib cheeb tsam. Yog tias koj tab tom npaj yuav ua kev lom zem sib sau nrog cov tib neeg sab nraud ntawm koj tsev neeg, thov hais kom txhua tus qhua txwv tsis txhob mus cuag cov neeg sab nraud dhau ntawm lawv tsev neeg rau li 14 hnub ua ntej yuav tuaj sib sau uake.
Txwm cov neeg tuaj koom kom tsawg li tsawg tau.
Txhua tus neeg tuaj koom yuav tsum looj cov ntaub npog qhov ncauj thoob plaws lub koom txoos – muab cov ntaub npog qhov ncauj rau cov neeg uas xav tau ib lub.
Muaj ib lub chaw rau ntxuav tes thiab muab cov tshuaj ntxuav tes (hand sanitizer) uas muaj tsawg kawg yog 60% cawv cuaj caum.
Muab cov ntaub so ntswg rau thaum hnoos & txham.
Kev Mus Ncig Teb Chaws Thaum Cov Hnub So
Kev mus ncig teb chaws yuav ua rau muaj feem ntau tau txais thiab kis tus kab mob COVID-19. Nyob twj ywm hauv tsev yog qhov zoo tshaj los tiv thaiv koj tus kheej thiab lwm tus. Mus tshawb xyuas cov kev noj qab haus huv ntawm cov vejxaij nram no los txiav txim siab seb puas yuav mus ncig teb chaws los tsis mus rau thaum cov hnub so:
Kev Mus Ncig Teb Chaws Thaum Muaj Tus Kab Mob COVID-19 Pandemic
* Cov txheej txheem tshuaj xyuas kev noj qab haus huv tamsim no yuav tseev kom cov tib neeg uas tau mus ncig txawv teb chaws nyob 14 hnub, yuav tsum caiv (quarantine) kom tag 14 hnub tsis muaj ib qho tsos mob li lawm ua ntej rov mus ua haujlwm lossis mus kawm ntawv.
Cov Pov Thawj
_________________________________________________________________
大流行期間秋季和冬季節日慶祝活動的安全指南
秋季和冬季節日慶祝活動Fall and winter celebrations,通常包括與家人和朋友的大聚會,擁擠聚會和旅行,這可能會令人增加患上COVID-19的風險。
和不與居住一起的人聚會是會帶來傳播COVID-19的高風險,並可能使您家人和親人面臨風險。一個可能沒有任何症狀的病人是可以感染在場所有人。我們稱此為超級傳播事件。
為了保護自己和所愛人的安全,請遵循3C的措施 – 避免使用密閉的空間,避免人群和避免近距離接觸。慶祝的最安全方法,是與同一個家庭的人共度時光或進行虛擬慶祝。
如果您將參加或舉辦慶典,請遵循以下提示以安全地聚會:
僅主持或參加戶外的活動
如果在室內慶祝,請避免擁擠,通風不良或完全封閉的室內空間。打開門窗以增加通風。
與家庭或當地居民一起舉辦活動。如果打算與家人以外的人進行面對面假期聚會,請所有客人在聚會前14天,嚴格避免與家人以外的人接觸。
盡可能限制與會者的數量。
在整個活動期間,所有成員都必須戴面罩-為需要的人提供額外的面罩。
在指定的地方洗手,並提供至少含60%酒精的洗手液。
提供面巾紙以防咳嗽和打噴嚏。
假日旅行
旅行增加了獲得和傳播COVID-19的機會。待在家裡是保護自己和他人的最佳途徑。查看以下網頁上的健康建議,以決定是否去度假:
在COVID-19大流行期間的旅行
*當前健康檢查程序要求在14天之內出國旅行的個人,必須在沒有疾病症狀情況下完成14天的隔離,然後才能重返工作場所或學校。
參考
_________________________________________________________________
Hướng Dẫn Sự An Toàn cho Các Buổi Ăn Mừng Lễ Mùa Thu và Đông Trong Thời Gian Đại Dịch
Các buổi ăn mừng lễ vào mùa thu và đông thường bao gồm các buổi họp mặt đông đúc với gia đình và bạn bè, các bữa tiệc đông người, và đi du lịch có thể tăng nguy cơ mắc COVID-19 cho nhiều người.
Việc tụ tập bạn bè không sống chung với quí vị có nguy cơ lây lan COVID-19 cao và có thể khiến cho gia đình và người thân của mình gặp rủi ro. Chỉ cần một người bị bệnh mà không có bất kỳ triệu chứng nào có thể lây nhiễm cho mọi người có mặt. Chúng tôi gọi đây là một sự kiện siêu lây lan.
Để giữ an toàn cho bản thân và người thân, hãy làm theo 3 điều sau – Tránh Không Gian Đóng, Tránh Đám Đông và Tiếp Xúc Gần. Cách an toàn nhất để ăn mừng các ngày lễ là dành thời gian với người trong gia đình hoặc ăn mừng trực tuyến.
Nếu quí vị sẽ tham gia hay tổ chức một buổi lễ ăn mừng, tuân theo các lời khuyên này để họp mặt một cách an toàn:
Chỉ tổ chức hay tham gia các hoạt động ngoài trời
Nếu quí vị ở trong nhà, tránh không gian trong nhà đông đúc, kém thông gió, hoặc kín. Tăng cường thông gió bằng cách mở cửa sổ và cửa ra vào.
Tổ chức các hoạt động với mọi người trong nhà hoặc ở khu vực địa phương. Nếu quí vị đang lên kế hoạch để họp mặt trực tiếp với bạn bè ngoài gia đình của mình, yêu cầu tất cả các vị khách mời tuyệt đối tránh tiếp xúc với người khác ngoài gia đình của họ trong vòng 14 ngày trước khi họp mặt.
Giới hạn số lượng người tham gia càng ít càng tốt.
Tất cả mọi người phải đeo khẩu trang suốt sự kiện – cung cấp thêm khẩu trang cho những ai cần.
Có một nơi được chỉ định cho việc rửa tay và cung cấp nước rửa tay khô có chứa tối thiểu 60% lượng cồn.
Cung cấp khăn giấy để vệ sinh khi ho & hắt hơi.
Du Lịch vào Kỳ Nghỉ Lễ
Việc đi du lịch làm tăng nguy cơ bị nhiễm và lây lan COVID-19. Ở nhà là cách tốt nhất để bảo vệ bản thân và những người xung quanh. Xem xét lời khuyên về sức khoẻ từ các trang mạng theo sau để quyết định có nên đi du lịch vào kỳ nghỉ lễ không:
Du Lịch Trong Thời Gian Đại Dịch COVID-19
* Các thủ tục kiểm tra sức khoẻ hiện tại yêu cầu rằng các cá nhân đi du lịch ra nước ngoài trong vòng 14 ngày, phải hoàn toàn cách ly 14 ngày nếu không có triệu chứng bị bệnh trước khi quay trở lại làm việc hay đi học.
Tham Khảo