Free Curbside Food Distribution on December 20 and 27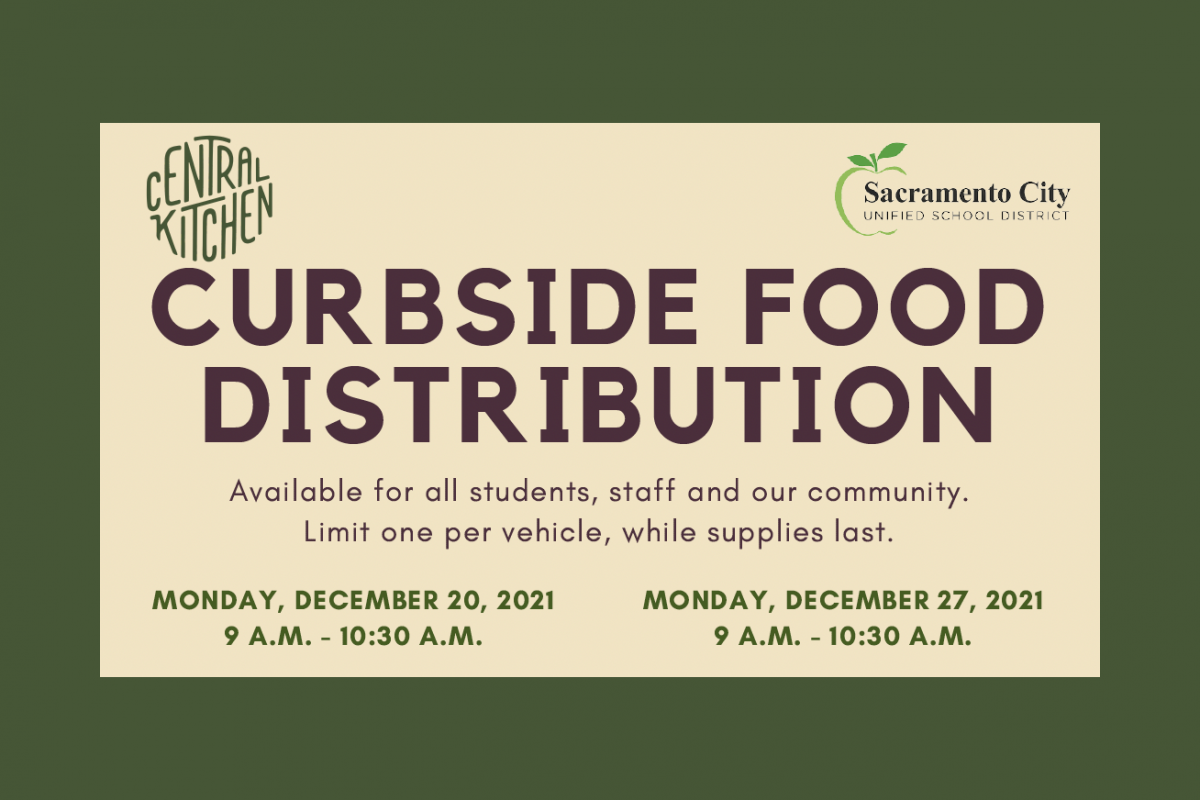 Join the SCUSD Nutrition Services Department for curbside food distribution events at nine different school locations on Monday, December 20 and Monday, December 27 from 9:00 a.m. to 10:30 a.m. The boxes are available for all students, staff and community, limit one per vehicle while supplies last.
Distribution will be held at the following school locations:
Abraham Lincoln (3324 Glenmoor Dr.)
Bowling Green (4211 Turnbridge Dr.)
Edward Kemble (7495 29th St.)
Elder Creek (7934 Lemon Hill Ave.)
John Still (2250 John Still Dr.)
Pony Express (1250 56th Ave.)
Washington (520 18th St.)
Will C Wood (6201 Lemon Hill Ave.)
Woodbine (2500 52nd Ave.)
Special thanks to Sacramento Food Bank for providing food boxes, JJB Farms for providing local produce and Bimbo for providing bread.
For more information visit thecentralkitchen.org/curbside or download the flyer.