Fare-Free Transit for Students Extended Through September 2021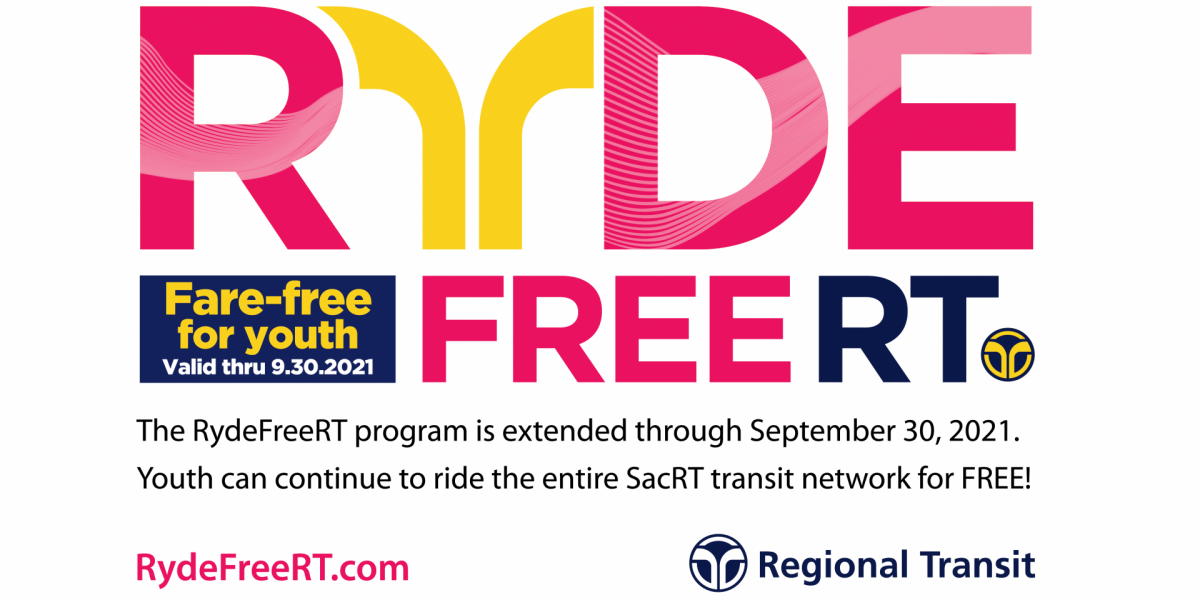 Great news! The fare-free transit for youth program has been extended through September 30, 2021. Students in grades TK through 12 can continue to ride the entire SacRT buses, light rail and SmaRT Ride microtransit service for FREE!
Due to limitations resulting from COVID-19, students won't need a RydeFreeRT sticker to ride, simply show a student ID or a RydeFreeRT card.
For students who need a replacement card or don't have a student ID, please visit SacRT's Customer Service and Sales Center.
You can learn more about the fare-free transit for youth program at rydefreert.com.
Usted también puede leer esta información en español.
Koj mus nyeem tau cov ntaub ntawv no ua lus Hmoob.
您也可以用西班牙語,越南語,苗族或中文閱讀此信息。
Quí vị cũng có thể đọc thông tin này bằng tiếng Tiếng Việt.