Employee spotlight: Mexican Consulate awards scholarship to Sac City Unified Family Partnership Facilitator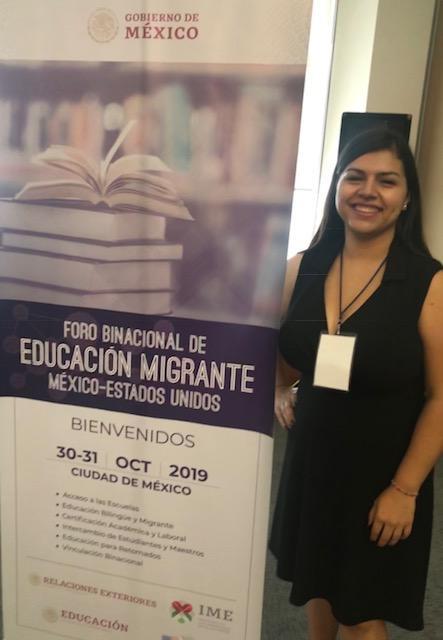 Congratulations to Sacramento City Unified School District (SCUSD) Family Partnership Facilitator, Prisila Isais, for receiving a scholarship from the Mexican Consulate to attend the Educación Migrante México-Estados Unidos conference in Mexico City the week of October 28, 2019.
"As a daughter of Mexican immigrants and as a facilitator within the Family and Community Empowerment Department, it was important for me to be the voice for my community and share with the Mexican government the stories of triumph and trauma of Mexicans in Sacramento," said Prisila Isais, Family Partnership Facilitator.
The conference addressed the educational challenges of Mexican citizens who migrate to the United States, and the importance of supporting those who remain in the United States, and those returning to México.
In her role as a Family Partnership Facilitator at SCUSD, Ms. Isais conducts the SCUSD Parent Leadership Pathway workshops at school sites throughout the district, which provide parents with the knowledge and tools they need to be equal partners in their child's education. Her participation at the conference will give voice to the needs of our SCUSD Spanish-speaking families and the potential development of additional programs and services.
The partnership is vital as SCUSD and the Mexican Consulate are committed to a collaboration that benefits our families and implements programs that result in academic achievement for both students and adults.
Congratulations, Prisila and keep up the great work on behalf of our students and families!