Dr. Susan Gilmore honored with statewide award for her work in Adult Education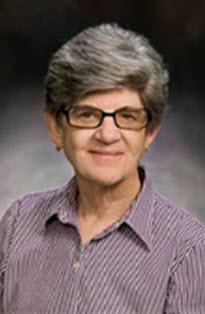 We are excited to share that the California Council for Adult Education presented Dr. Susan Gilmore, SCUSD's Director of Adult Education, with the Donald A. McCune Collaborative Award!
Dr. Gilmore's work experience in adult basic education includes coordinating and administering three different adult schools within the Sacramento City Unified School District. She ensures that staff is well trained in the most relevant methodologies and that they are also kept up-to-date with the most recent accountability requirements to ensure that programs match industry needs.
Dr. Gilmore is a hands-on administrator who has extensive experience working with adult students, not only in the field of adult basic education but also in developing programs and training teachers and therapists to work with adults with special needs.
Over 26 years as an adult education administrator, she is an active participant in professional organizations. Dr. Gilmore is a founding member of the Capital Adult Education Regional Consortium (CAERC), and in that capacity she was instrumental in the development and successful implementation of the second largest adult education consortium statewide. Dr. Gilmore has been a mentor to many in the field of adult education in the state of California. She has always been willing to share information and her expertise, not only with her staff, but also colleagues in the field, either via newsletters or in person. She is also sought after to participate in numerous statewide advisory committees and field teams.
Dr. Gilmore plans to continue her advocacy for adult education in California. Her goals are to continue to mentor potential adult education leaders in her region and to see K-12 adult education funding in California become stable once again. She willingly gives of herself, her insightful ideas, and her hard work. She is truly deserving of state recognition, a true example of collaboration and lifelong learning.