District Students Achieve Increases to Graduation and College/Career Readiness Rates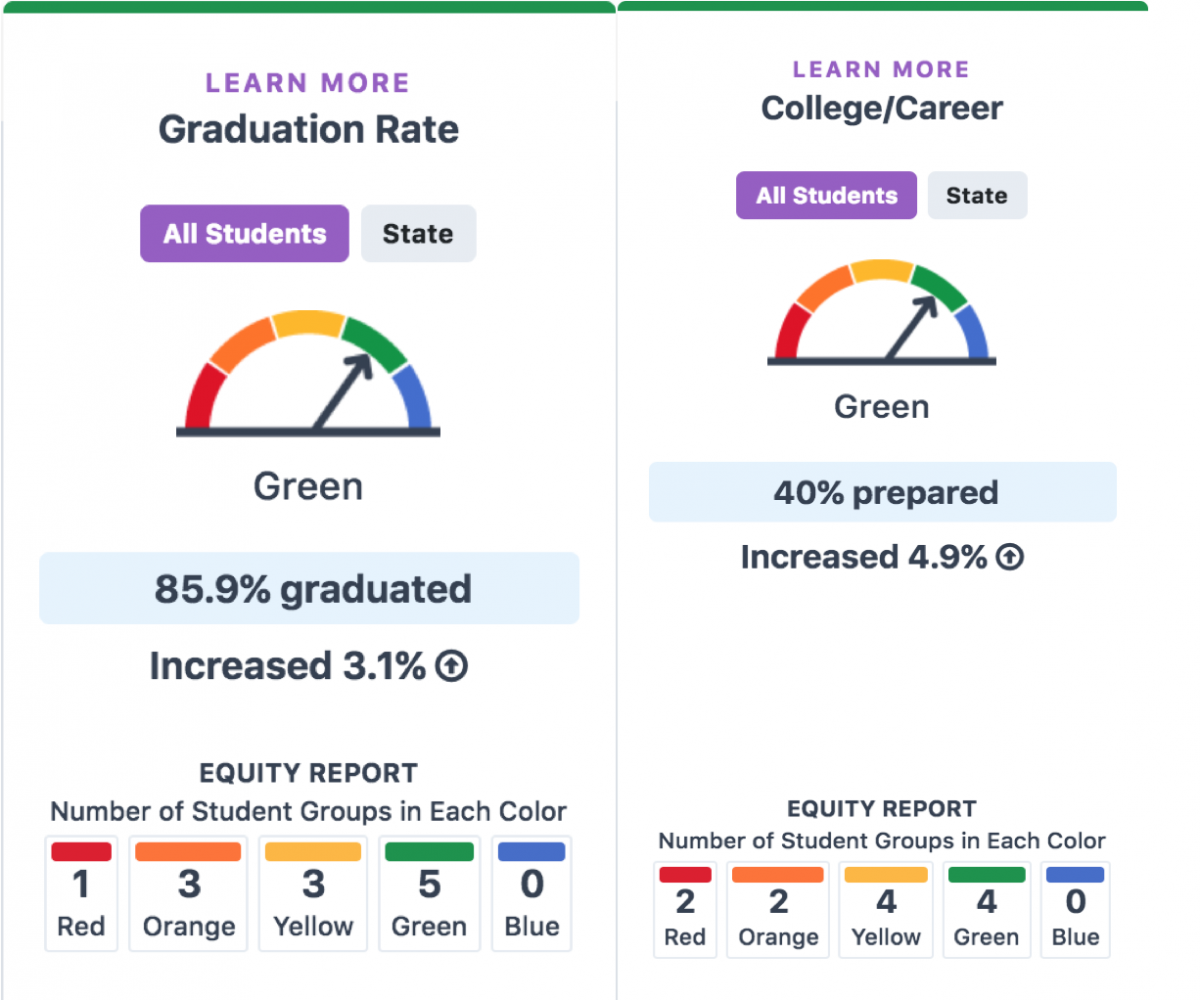 The school year is moving fast and our amazing team in Sac City Unified continues to inspire with its great commitment and dedication to improving outcomes for students.
The results of our commitment and dedication to improving student outcomes was evident in the release of the California Dashboard's metric showing that our District has increased its graduation rate to 85.9%! This is an approximately 3% increase and finally puts us ahead of the state average for the first time in several years. Also, more students in our schools are now graduating college and career ready, another area where we surpassed our previous years' performance by 4.9%. While we are proud of the progress being made on student achievement across the District, we are particularly inspired by the improvements we saw at Luther Burbank High School and Hiram Johnson High School. At Hiram Johnson, the graduation rate increased by 7.3%, to 82.7%! At Luther Burbank, 38.1% of our students graduated college and career ready, an increase of 11.7%! Please click here to review the full California Dashboard to see how our schools are performing on these indicators.
Our guiding principle is to ensure every student has an equal opportunity to graduate with the greatest number of postsecondary choices from the widest array of options. This means we must remain committed to improving outcomes for students who have greater needs or are not achieving up to their full potential. Two areas where there is a great amount of work that must be done are chronic absenteeism and suspensions. Over the past few months we have proactively taken steps to launch targeted efforts at improving outcomes in these two areas. Specifically, we have launched the Be Here attendance campaign and the African American Achievement Task Force, which was born out of a need to address significant achievement gaps and the fact that Sac City Unified suspends African American students at a significantly higher rate than other groups of students.
While at the district level we are constantly assessing and analyzing strategies for improving student outcomes in these areas, continuous improvement does not get implemented at the district level. The work of improving outcomes happens in our classrooms. That is why Superintendent Aguilar has continued to visit school sites to communicate the value and importance to our educators, of making sure the District is continuing to provide tools and training to help implement and advance continuous improvement in the classroom. We want to thank a great number of educators that have recently participated in continuous improvement trainings in partnership with their principals.