District Leaders Issue Statement in Response to Teacher Strike Postponement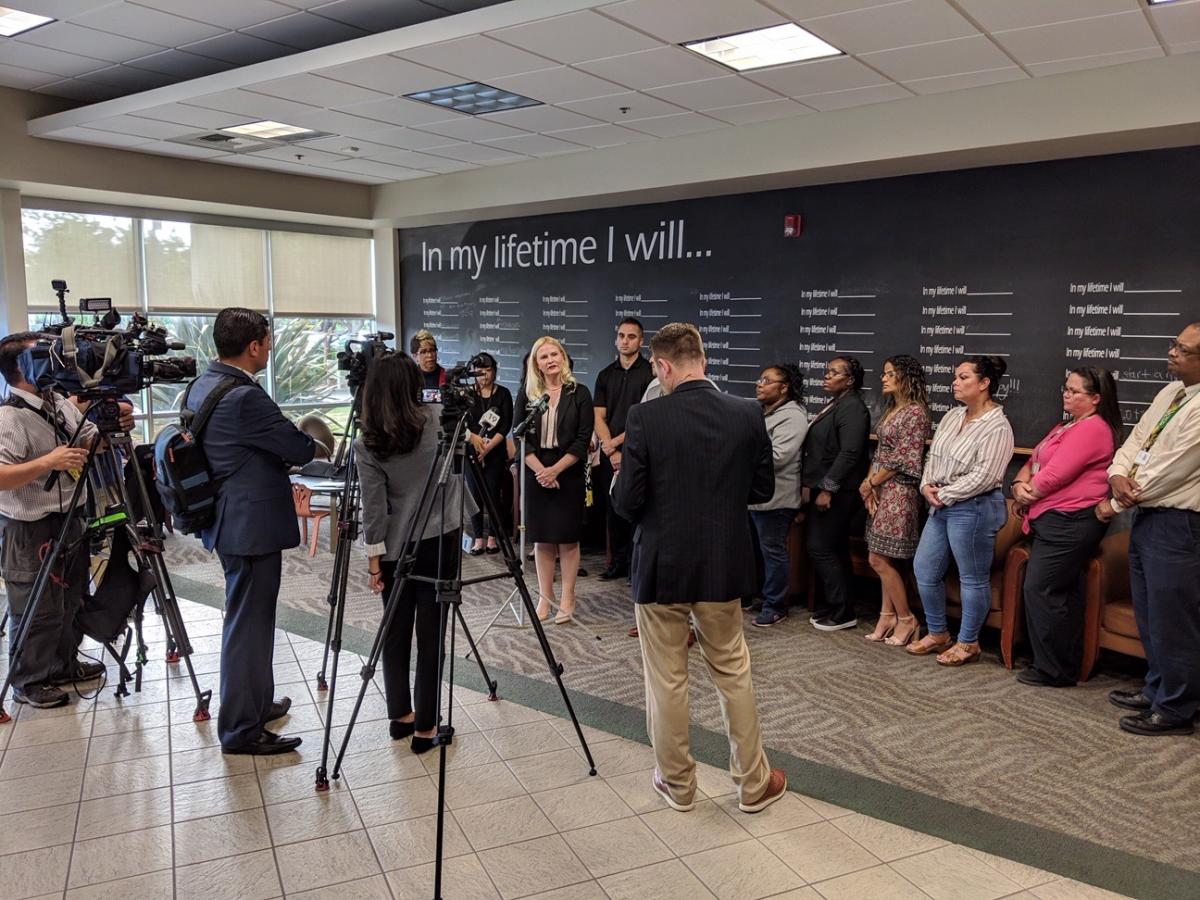 In response to the announcement made earlier this afternoon by SCTA leaders that they will be postponing their May 22nd teacher strike, Superintendent Jorge Aguilar and Board of Education President Jessie Ryan issued the following statements:
Superintendent Jorge Aguilar Statement:
We appreciate SCTA's decision to postpone the strike. It is the right decision for parents and students who would have been harmed most by another teacher strike. We look forward to commencing negotiations with SCTA leaders and working together to address our severe fiscal challenges. It is critical that we put students first by setting aside our differences and partnering to achieve the cost savings necessary to balance our budget long-term and save our schools from a state takeover.
Board President Jessie Ryan Statement:
I am grateful that rather than striking on May 22nd, parents, students, community, district staff and teachers will join forces to demand full and fair funding at CTA's #RedforEd Capitol Action Day. With California ranking an abysmal 41st out of 50 states in per-student spending, it will send a powerful message to policymakers when we harness our collective energy and come together to show the state why it's imperative that we take action now to fully fund K-12 education.