Deadline to provide input on SCUSD's Transitional Kindergarten program is this Thursday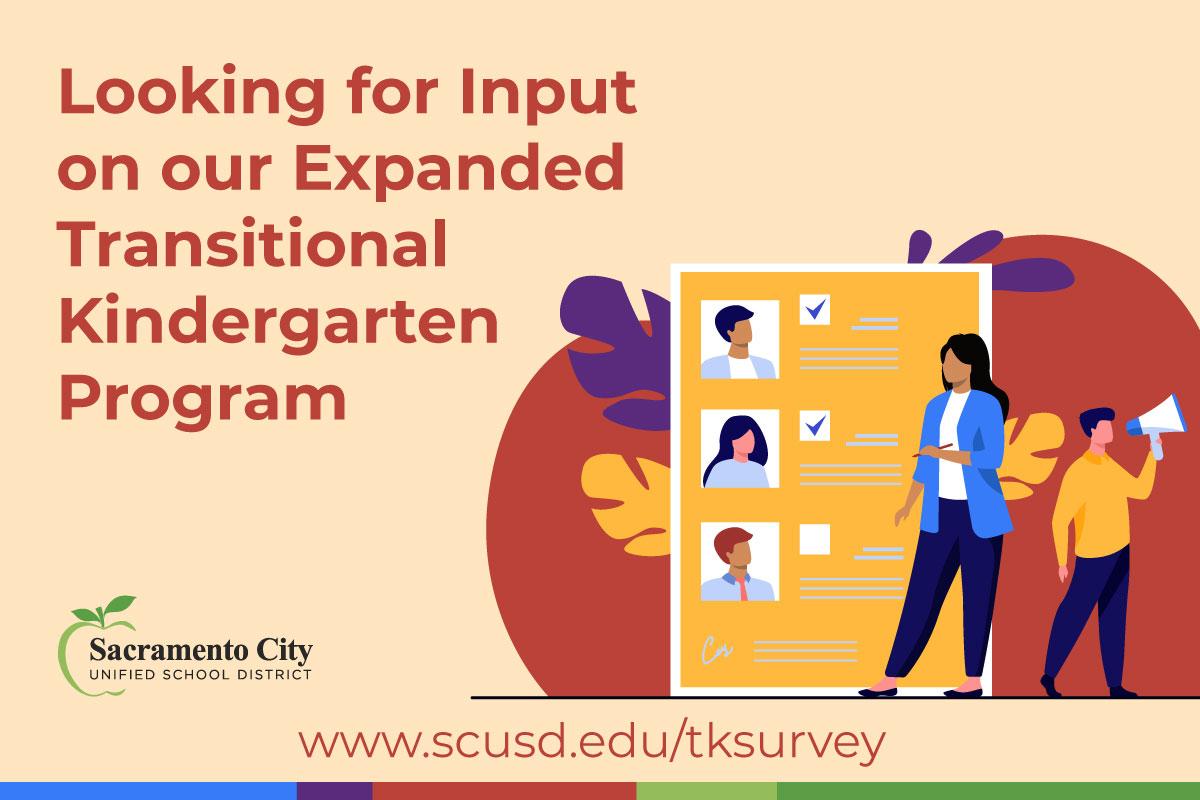 Transitional Kindergarten (TK) is an optional program that gives children an additional year of preparation, so they enter kindergarten with stronger academic, social, and emotional skills needed for future success in school. Assembly Bill 130, signed by Governor Newsom last July, expands TK programs to make it available to all 4-year-olds by 2025-2026.
Sacramento City Unified is soliciting input from parents/guardians on how the Transitional Kindergarten program should be expanded to meet the needs of families interested in enrolling into the program. To fill out the survey, please click on one of the links below. The survey deadline is this Thursday, June 30.
For more information about SCUSD's TK program, please visit www.scusd.edu/tk.