COVID Numbers Rising, Prepare for Possible Return to Universal Masking
Dear Sacramento City Unified Families,
We are writing to inform you about significant developments regarding Covid-19 and its impact on our schools. Sac City Unified continues to monitor rising infection numbers and assess the risk the virus poses to the health and safety of our families. Based on current trends, it is expected Sacramento County will reach the "medium" or "high" community transmission level, as defined by the CDC, as soon as this Thursday, May 26, 2022. A move to the "medium" category could prompt a shift in our masking policy, while a move to the "high" category will trigger an automatic return to indoor universal masking for students and staff at all SCUSD school sites, as outlined in a presentation to the Board of Education in March.
We lifted our universal masking requirement in April, about a month after the state relaxed its mandate. The State guidance does not supersede individual districts' authority or responsibility to implement masking rules based on local public health data. That is why the District chose to take the prudent and cautious approach of waiting four extra weeks to ensure our Covid-19 infection data would remain low.
When we reached the four-week threshold for lifting the masking requirement on April 7 2022, data showed Sacramento County's Covid-19 case rate was 36.92 per 100,000 people. As of the last update, the data shows Sacramento County's case rate is almost five times higher at 180.15 per 100,000.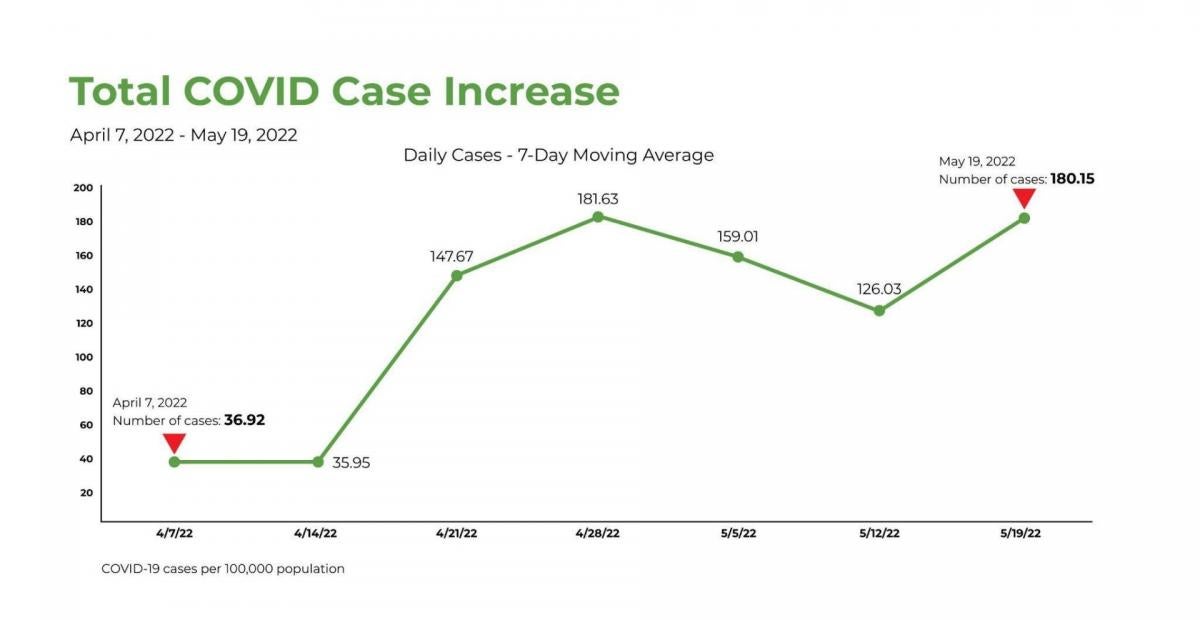 Data Provided by CDC with updates every Thursday by 8 pm ET
As you see below, the CDC uses a combination of case rates and hospitalization data to determine which category the county is assigned: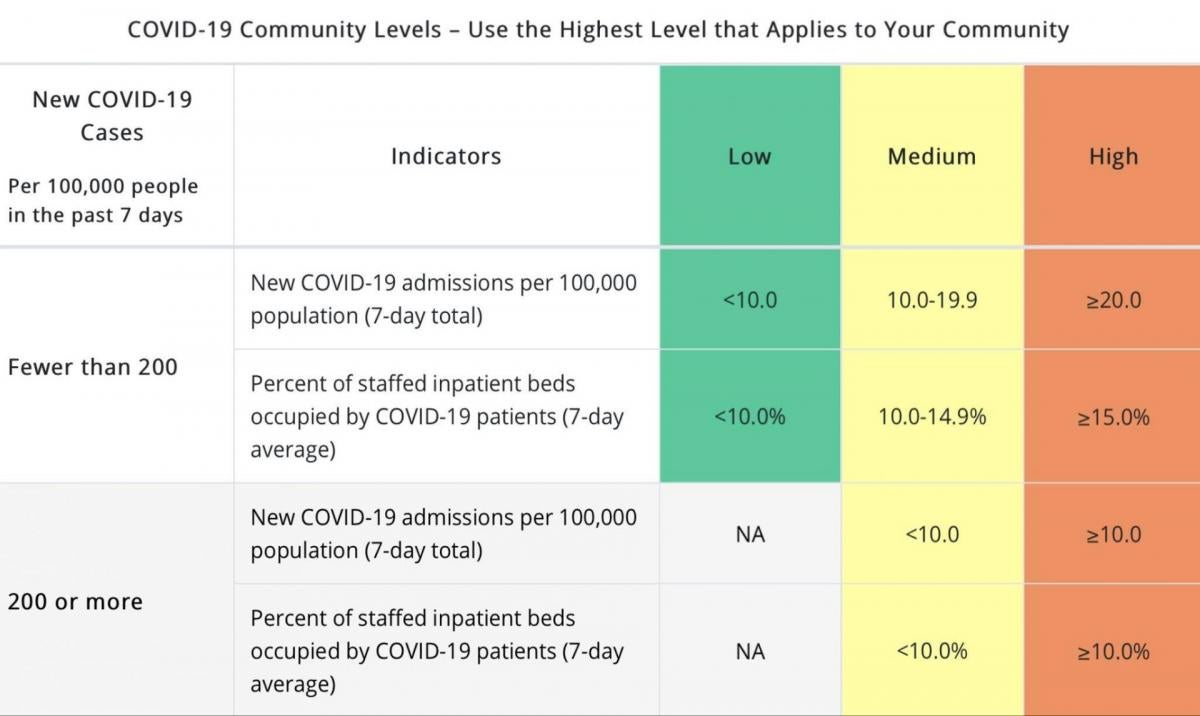 Based on the current infection rate and hospitalization data, Sacramento County is projected to at least reach the CDC's "medium" category on Thursday. Such a move may cause the District to reevaluate its "strongly recommended" mask policy and also require masking for those who have been exposed to an individual who tested positive.
It is important for families to remember that we still have three weeks remaining in the school year, including many of the special end of year events our students, staff and families look forward to experiencing, including graduations, promotions, and proms. Therefore, we will continue to strongly encourage testing as a way to keep schools and events safe
This Thursday and Friday, students will bring home rapid Covid-19 test kits ahead of the Memorial Day holiday weekend. Please give your student a test on Monday, May 30 before they return on Tuesday and register and upload the results by visiting https://primary.health/. At the top of the homepage, click Registered already with Primary? Click here to find your link to enter your COVID-19 test results. A reporting link will also be sent by text and/or email to everyone registered for testing through Primary Health. These tests are a critical step in helping us identify infected students and staff so they can quarantine and limit the spread of the virus.
Sac City Unified will strive to continue being a leader in our community with responsible decision making and strict adherence to government health and safety guidelines designed to limit the spread of Covid-19. We will also continue to offer a robust community testing program weekly at schools and at three central locations, where we are averaging approximately 20,000 tests per week.
The latest data on positive cases can be found on the SCUSD Covid-19 Dashboard. We will continue to keep you updated about Covid-19 developments and any changes that may be coming to our policies.