COVID-19 (coronavirus): Update to SCUSD families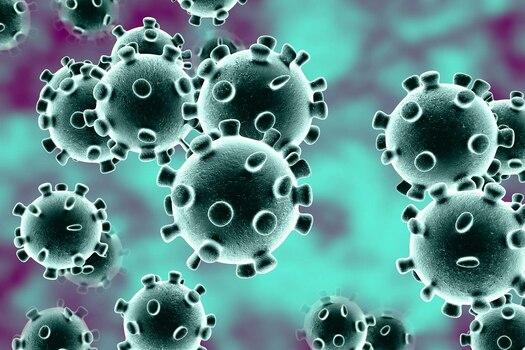 Dear Sac City Unified Families and Community Members:
The health and safety of all Sac City Unified students and staff is our top concern. As such, we have continued monitoring information about COVID-19, also known as coronavirus.
As of today, there are no known instances of a Sac City Unified student or staff person who have tested positive for COVID-19.
At one of our schools, Leonardo da Vinci, a small number of our school community members were advised by the Sacramento County Public Health Department to self-quarantine due to potential exposure to COVID-19. At another school, C.K. McClatchy, one individual was advised by their personal physician to self-quarantine due to potential exposure. At this time none of the individuals from either school site have any symptoms.
Out of an abundance of caution, a dedicated team from the District's Facility Department was assigned to deep clean both campuses. At both McClatchy High School and Leonardo da Vinci we are keeping our students, staff, and community informed of the steps we are taking to ensure the health and safety of everyone.
To protect the health and safety of our staff and students at each of our school sites custodial staff will disinfect high touch areas, and areas where sick students and staff were present on a daily basis. Additionally, a dedicated team has also been assigned to routinely deep clean all schools throughout the District on a rotating basis. However, if a concern is noted at a specific school site, the deep cleaning will be prioritized at that site. We are doing this as a precaution and this is part of our plan to keep everyone safe.
We are working closely with Sacramento County Public Health (SCPH), and are following SCPH's recommended actions for schools during the current Coronavirus Disease 2019 (COVID-19) outbreak, including the recommendation that our schools should remain open but parents need to keep students home if they are sick. Students may return to school after 24 hours of no fever and no symptoms.
Sacramento County Public Health (SCPH) has reassured us that all school activities should continue as normal. SCPH also provided guidance stating that if a school were to be closed by a Health Officer order, the decision will be made in conjunction with school administration on a case by case basis, thus, it is very unlikely that all schools would be ordered closed at once.
The District will continue to work very closely with SCPH and our community to provide updates on any new developments. Please refer to SCPH for the latest information on the status of COVID-19 in our community.
We also continue to remind everyone that the best way to stay healthy during this cold and flu season is to practice everyday prevention. Please make sure to:
Wash your hands often with soap and water for at least 20 seconds. If soap and water are not available, use an alcohol-based hand sanitizer.
Avoid touching your eyes, nose, and mouth with unwashed hands.
Avoid close contact with people who are sick.
Stay home when you are sick (24 hours for fever and 48 hours for gastrointestinal).
Cover your cough.
Sneeze into a tissue then throw the tissue away in the trash. Wash your hands afterward.
Clean and disinfect frequently touched objects and surfaces.
Get a flu shot.
We will continue to be transparent in communicating with you and our staff, and want to reassure you that the well-being, health, and safety of our students and staff is a top priority.