Coronavirus and Cold/Flu Season Information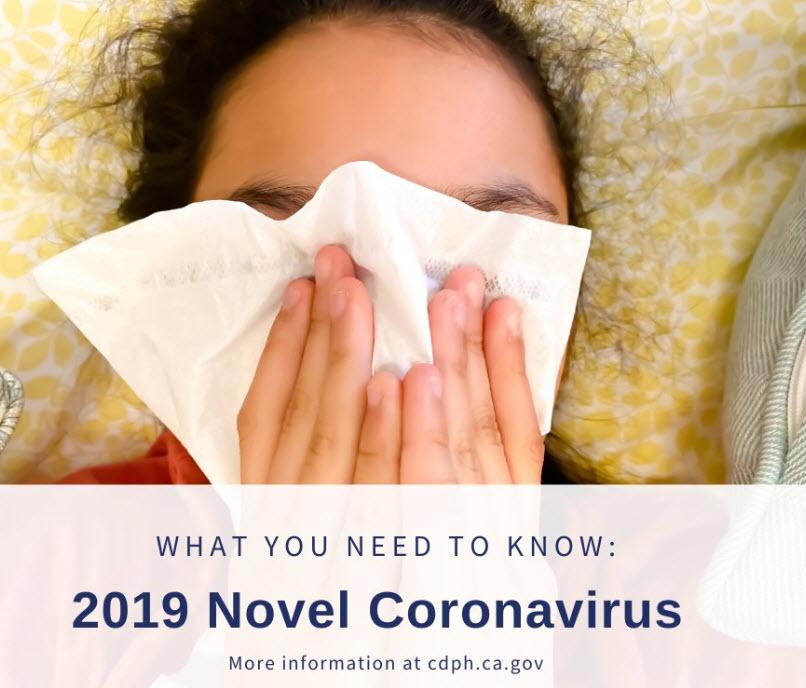 The California Department of Public Health (CDPH) provided school districts with more guidance regarding the coronavirus. We understand there are concerns about this virus but want to reiterate that the health risk to the general public in California remains low. The Sacramento County Public Health Department also provided updated guidance for families regarding the virus as well as advice for schools.
The cold and flu season is not over yet, and it is essential to take the proper health precautions and understand the best ways to protect your student and yourself against the flu virus.
Remember to follow general guidelines for staying healthy during the cold and flu season. Make sure to practice everyday prevention, and please make sure to:
Wash your hands often with soap and water for at least 20 seconds. If soap and water are not available, use an alcohol-based hand sanitizer.
Avoid touching your eyes, nose and mouth with unwashed hands.
Avoid close contact with people who are sick.
Stay home when you are sick. Here is an excellent resource for families (Too Sick for School?)
Cover your cough.
Sneeze into a tissue then throw the tissue away in the trash. Wash your hands afterward.
Clean and disinfect frequently touched objects and surfaces.
Get a flu shot.
Center for Disease Control and Prevention Guides
The Flu & You (CDC Prevention Guide)
Handwashing: A family activity
Too Sick for School?
If your student has any of the following symptoms, please make sure to keep them home.
A temperature higher than 100 degrees even after taking medicine
Are throwing up or have diarrhea
Have eyes that are pink and crusty
Make sure to call the school and notify them of the illness. Stay healthy!
For additional Flu FAQs from the CDC, click here, and for the California Health and Human Services Agency's Guide, click here.
Let's work together to keep our students and families healthy this flu season. Thank you!